Physics Professor Recognized by Department of State for International Security Work
(Posted December 14, 2020)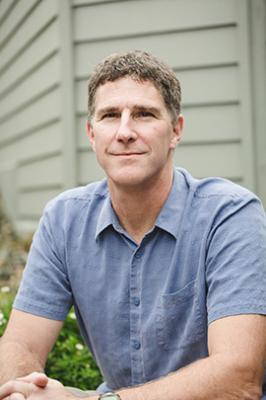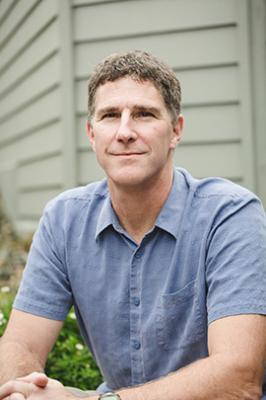 HUNTINGDON, Pa. — The work of James Borgardt, William W. Woolford Professor of Physics and chair of the Physics Department at Juniata College, was recently recognized by the United States Department of State. 
Borgardt's work with the Department of State began while he was on sabbatical in 2012-2013 when he was selected as the American Institute of Physics State Department Fellow. 
"I have been working with the International Security and Nonproliferation (ISN) Bureau at the State Department over the past 7-8 years as the lead organizer of a series of virtual, web-based international exercises maturing the idea of countries developing a National Nuclear Forensics Library (NNFL) for use in support of any investigation involving the illicit transport of such material," Borgardt said. "At the inception of this work, only a few countries had such a library; through these exercises, known as 'Galaxy Serpent,' the value of this instrument has been normalized and many countries now have them."
More than 600 scientists and legal experts from over 40 countries and international organizations participated in this continuing suite of exercises. Each of the four versions of the exercise conducted thus far focuses on developing a specific nuclear material component of an NNFL.  Operating on the principles of a DNA database, the NNFL would provide vital information necessary in ascertaining the source of nuclear material. 
A letter of appreciation from Phillip Doliff, Deputy Assistant Secretary for the ISN Bureau of the State Department lauded Borgardt's contributions. 
"Your work to proctor the series has increased international awareness and understanding of NNFLs and their value as a new nuclear security tool, and has usefully broadened the skills that experts worldwide apply to the nuclear forensics discipline," Doliff wrote. "As terrorists and other malign actors remain interested in using nuclear and other radioactive materials to cause harm, our work to build and strengthen tools like NNFLs reduces the risk posed by materials outside regulatory control and is vital to international security."
Borgardt considers the work an extension to his commitment to the mission of Peace and Conflict Studies (PACS) at Juniata. He has served on the Advisory Board of the Baker Institute for Peace and Conflict Studies since he first came to Juniata in 1998. Throughout his work with his international counterparts within the exercises, Borgardt found the tenets of PACS vital in laying the groundwork for cooperation. 
"Peace and Conflict Studies isn't limited to just one department, you can apply aspects of peace building into every discipline," he said. "It has certainly shaped, supported, and been formative in my continued professional development."
The Galaxy Serpent exercises have demonstrated the utility of having a NNFL and the critical role that such a library can have as part of an ongoing investigation involving nuclear material recovered out of regulatory control.
"It has had a good impact. A lot of countries have developed their own libraries and undertaken their own efforts in the area of nuclear forensics," said Borgardt. "The people I've been associated with in the State Department and internationally are a dedicated group of people working to develop infrastructure — human and otherwise — to address an ongoing security threat."
The first version of the exercise was specifically chosen for inclusion in the gift basket presented by President Barack Obama at the 2014 National Security Summit in The Hague, Netherlands, as one of the top efforts the United States had undertaken to advance nuclear security.
Contact April Feagley at feaglea@juniata.edu or (814) 641-3131 for more information.