When We Stand Up' to be presented at Juniata College
(Posted April 5, 2021)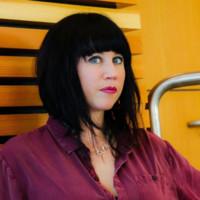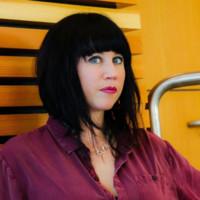 HUNTINGDON, Pa. — Juniata College will host speaker and owner of Stand Up Resources (SUR) Anna Nasset, who will present "When We Stand Up," at 7 p.m. Monday, April 12, via Zoom. 
Funded through the PA Governor's It's On Us Grant, this event is part of Green Dot Action Week and Sexual Assault Awareness Month and is organized and sponsored by the Office of the Prevention of Interpersonal Violence. Nasset's presentation is free and open to the public, and is co-sponsored by The Spot, It's On Us, Huntingdon House, the Abuse Network, and Centre Safe. 
Nasset shares her story of survival and provides insight on interpersonal violence and gender-based crimes, a story that began for her in Washington in late 2011. Her dream of owning a gallery quickly turned to a nightmare as she became aware of a man who was stalking her. The psychological strain and fear for safety took over her life and her business. 
Ultimately, Nasset made the painful decision to close her gallery and move across the country to Vermont. Working with therapists and a victims services agency, she was inspired to offer her graphic and web design talents to victim service agencies. She quickly found that sharing her story was even more helpful than sharing her skills. 
Her personal experience, coupled with the fact that Nasset successfully closed her case and her stalker received one of the longest sentences in the nation's history, uniquely enables her to speak openly and safely.
SUR grew out of Nasset's loss and trauma and her desire to serve victim service providers and first responders by offering expertise and best practices to address the crime of stalking through a victim-centered approach. 
Learning objectives for this presentation include gaining training and tools to empower everyone to be an engaged bystander, the power of "no" and listening, and the ability to effectively exercise empathy. All are welcome to take part in this inspirational discussion. To register, visit https://juniata.zoom.us/webinar/register/WN_Icw2nIYPQEacgLkUpkCwHw?fbclid=IwAR1XSMmewfZECSZohsgf1UPbuehsyeIccq_qIRg5fON5Xmx5x-rc7LwVzOQ
Contact April Feagley at feaglea@juniata.edu or (814) 641-3131 for more information.