Juniata College Receives NEH Grant to Develop New Program
(Posted May 5, 2021)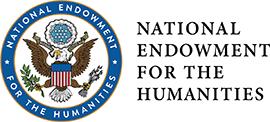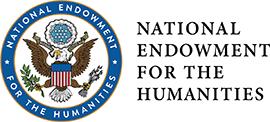 HUNTINGDON, Pa. — Juniata College has received a $34,936 Humanities Planning Grant from the National Endowment for the Humanities (NEH) to develop a humanities-centered interdisciplinary program in rural poverty studies over the next year.  
Juniata is committed to community-engaged learning as part of its mission to empower students to be engaged with themselves and the world. This project, which will collect oral histories, research local archival data, and examine community dynamics, will advance that commitment. 
"Stories have enormous power in fostering empathy and sparking imagination. An oral history project like this helps us understand the experience of others. I am so pleased to support this effort that demonstrates the centrality of the humanities to undergraduate education," said Juniata's Provost Lauren Bowen. "The NEH reviewers were effusive in their unanimous praise for this innovative project."
Amanda Page, associate professor of English, and Territa Poole, assistant professor of psychology, compiled and submitted the application. Page will serve as project director, with Poole serving as co-director. The goal will be to offer rural poverty studies as secondary emphasis and certificate program to complement any of Juniata's Programs of Emphasis (POEs).
"Over the next year, we will be planning a secondary emphasis in rural poverty studies centered in the humanities. The traditional way to study poverty is through a social science lens," Page said. "Studying humanities narratives will promote a better understanding of the experiences of poverty, allowing students to see the humanity of those living in poverty, rather than a stereotype. Students will grow their understanding of the impact of place on poverty from listening to the stories of community members." 
Collaborating with their fellow faculty members across disciplines, Page and Poole will explore the differences in experiences between those living in regions with high levels of poverty within Central Pennsylvania and rural Alabama. 
"A lot of people don't have a nuanced understanding of poverty, history, and all of the different factors that lead to poverty showing up differently according to your race and your ethnicity. You can look at the numbers, you can look at the census website, but you miss how it looks and what it sounds like," said Poole. "You are going to hear stories from Central Pennsylvania that are similar to people living in poverty in Alabama. We want to use that to help people investigate the similarities and to give them a richer understanding of poverty."
Poole will draw on her experience teaching poverty studies in Alabama and utilize the connections she has maintained to help students gain experiential learning opportunities through a study-away program within the Black Belt region of Alabama. 
"It would be fascinating to have a comparative approach and go into archives to collect narratives, to discover if we see the same ways in which people become socialized in their communities," she said. "There are stories that demonstrate strength and honor in people society tends to look down upon. We want to go beyond thinking that poor simply means not having money."
The planning grant will fund the work necessary to design the program. 
"Faculty members will be setting up their syllabi this year and we will be putting the program together, with everything in place by the next academic year," Page said. "We will then apply for the implementation grant to have it ready to launch in the fall 2022 semester.
Since its creation in 1965, NEH has awarded more than $5.6 billion for humanities projects through more than 64,000 grants.
Contact April Feagley at feaglea@juniata.edu or (814) 641-3131 for more information.