Juniata Announces Plans for Fall 2021 Semester
(Posted May 11, 2021)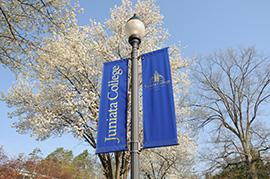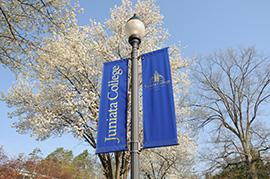 HUNTINGDON, Pa. — As we have done during the past year, Juniata College will welcome students to campus for in-person instruction for the 2021/2022 school year, beginning with the fall 2021 semester.
HyFlex or remote learning will be offered on a limited, case-by-case basis. 
"While our faculty did an extraordinary job in the HyFlex teaching environment, the experience of supporting remote learners and working to keep them engaged underscored the power of residential instruction," said Lauren Bowen, Juniata's provost. "Classroom interactions among peers and with instructors strengthen connections and deepens learning. We will continue to rely on technology to augment the in-person experience and we can certainly accommodate those students for whom temporary, remote instruction is a necessity given all we have learned in the past year."
Classes will begin Thursday, Aug. 26, with students assigned move-in dates according to their involvement in athletics or student organizations and their class year. Fall Break is scheduled for October 14-17 and Thanksgiving Break from November 24-28. The last day of classes for the fall semester will be Friday, Dec. 10, with finals held December 13-17. 
"We look forward to focusing our time and attention on the classroom experience where our faculty and students thrive," Bowen said.
The decision to remain in person was made in consideration of the College's successful residential experience and navigation of the COVID-19 pandemic during the 2020/2021 school year, declining case counts around the nation, and the widespread availability of vaccines for all adults. 
Vaccinations are strongly recommended for all students, faculty, and staff at Juniata College. COVID-19 vaccines are safe, effective, and a vital tool in preventing transmission. Many members of the Juniata community have already chosen to receive their immunization and are fully vaccinated. A decision may yet be made to make a COVID-19 vaccination mandatory for those on campus. 
Adjustment or discontinuation of COVID-19 prevention protocols will follow guidance issued by the Centers for Disease Control and the Commonwealth of Pennsylvania and will be contingent on the state of the pandemic in the United States.
Students can expect most campus activities to return to pre-COVID-19 conditions. Restrictions regarding recreational travel will be relaxed and study abroad opportunities are likely to be an option to locations deemed safe for travel.
Contact April Feagley at feaglea@juniata.edu or (814) 641-3131 for more information.