Juniata Student from La Quinta, California, Receives Fulbright
(Posted May 12, 2021)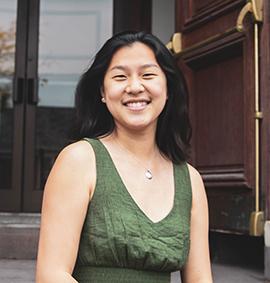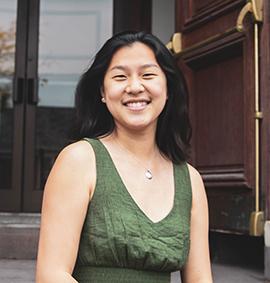 HUNTINGDON, Pa. – Avery Lee, a Juniata College senior from La Quinta, Ca., who studies biology with a secondary emphasis in Chinese studies, has received a Fulbright English Teaching Award to live and work in Taiwan from August 2021 through June 2022. 
Lee will teach English with a co-teacher at one or more schools in Kaohsiung City in southwestern Taiwan.
"The Fulbright program started in the aftermath of World War II, it grew during the Cold War, and it continues on today, expanding the boundaries of research, knowledge, and sharing English as a foreign language in partner nations," said James Tuten, professor of history and Juniata's Fulbright Adviser. "At its heart, though, this prestigious honor is about people connecting and creating bonds across international borders and cultures. Our Fulbright scholars grew through their experiences and with today's technologies, they maintain the friendships they build for decades."
Deborah Roney, assistant professor of English and director of Language in Motion recommended that Lee apply for the Fulbright Award last year. Roney had been Lee's instructor during her first-year college writing seminar. 
Roney helped Lee with her application, as did Douglas Stiffler, associate professor of history, Jingxia Yang, former instructor of Chinese, and Abigail Candalor, assistant director of residential life, who provided her official Fulbright recommendation. 
"Everyone helped me with the application process and editing my grant statement and personal statement," Lee says. "I could not have completed or received the Fulbright position without Professor Tuten and my incredible advising team."
After completing the Fulbright Fellowship, Lee plans to pursue graduate studies in the fields of either genetic counseling or public policy. 
During her time as an undergraduate at Juniata, Lee studied abroad at the University of Newcastle in Australia. At the time she was planning where she would study, Lee was also interested in traveling to Taiwan. Her time in Australia was cut short by the COVID-19 pandemic and Lee was able to be on site for seven weeks out of the originally-planned five and one-half months. 
Lee was a resident assistant at Juniata for one and one-half years and is currently a community adviser for residential life. She has worked as a tour guide in the Enrollment office and at Science in Motion. Lee has completed biology research throughout her years at Juniata and is now completing her thesis project. 
"I like to stay active and be involved on campus. Res life and research have been my long-term positions on campus, but every experience helped me to learn and grow to be the person I am today," says Lee. "There are many opportunities here at Juniata College, you just have to put yourself out there, ask questions, and find them."
The Fulbright English Teaching Assistant programs place individuals in classrooms abroad to provide assistance to the local English teachers. ETAs help teach English language while serving as cultural ambassadors for the U.S. The age and academic level of the students vary by country, ranging from kindergarten to university level. Applicants for English Teaching Assistant Programs can apply to only one country. 
Contact April Feagley at feaglea@juniata.edu or (814) 641-3131 for more information.