Mary M. White '73 Named First Female Chair of the Juniata College Board of Trustees
(Posted October 20, 2021)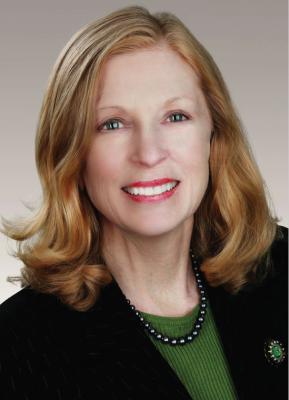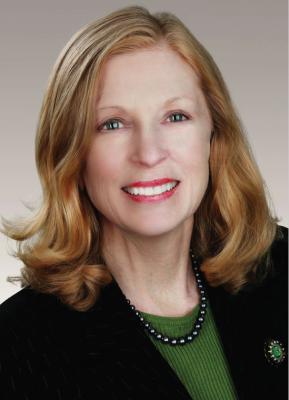 HUNTINGDON, Pa. — Juniata College welcomes Mary M. White '73, vice president of resource management at HCA/HealthOne in Denver, Co., as chair of the Board of Trustees. White is the first female to serve in the chair role in the College's history and has served on the board since 1999.
"I want to make sure my contributions as chair are meaningful. I bring my experience in running a large organization. Although running a hospital is not the same as running a college, there are pieces which are similar," White said. "You have to balance all of the pieces, the impacts, and the resources needed. I believe I have the ability to see all the parts versus just one thing."
She has succeeded Tim Statton '72, who completed his term as chair Sept. 1.
"I want to personally express my gratitude to Tim Statton '72 for his extraordinary leadership these past five years as chair of the Juniata board. We are stronger because of his steady hand," said James A. Troha, President of Juniata College. "Moving forward, I am extremely excited to have Mary and her breadth of experience take the baton and provide the kind of courageous and imaginative leadership Juniata will need during a particularly challenging time in higher education."
Juniata's Board of Trustees is comprised of dedicated alumni and members of the College community. The board determines the general, educational, and financial policies of the College and has responsibility for sound resource management of the institution. As chair, White and the trustees work closely with the president in planning the strategic direction of the College.
Serving as the first female chair to lead the board is significant to White as she has been blazing a trail since earning her degree at Juniata.
"As I was going up the ladder early in my career, I was always the only woman in the room. It has certainly become more balanced over the past 20 years, but it wasn't that way in the beginning," she said. "Looking at our board today, there are many more females than in the past, and they are there in their own right, because of who they have become. They are successful people who have graduated from Juniata and they are role models."
White brings decades of executive and administrative leadership to her role as board chair. With over 11,000 employees, HealthOne is the largest healthcare system in the Denver, Co. HealthOne encompasses eight hospitals, eight freestanding emergency departments, 14 ambulatory surgery centers, eight urgent care centers, occupational medicine clinics, physician practices, medical imaging centers, and AirLife Denver, a medical transport company. White's career with HCA/HealthOne began in 1996, when she became president and chief executive officer of Swedish Medical Center, a 420-bed acute care hospital. In her current position, she is responsible for evaluation and oversight of physician contracts within the HCA/Continental Division office. HealthOne is part of the Hospital Corporation of America, the largest healthcare system in the United States.
White has served on numerous professional and civic boards, serving as chair of the American Hospital Association (AHA) Metropolitan Hospital Governing Council in 2004, Colorado Health & Hospital Association in 2002, Mountain States Employer's Council in 2012-2013, Hospital Shared Services in 1995-1996, and Donor Alliance, an organ and tissue donation organization in 2019-2020. She was appointed by the Governor of Colorado to serve on the State of Colorado EMS and Trauma Advisory Council to the Colorado Department of Public Health and Environment from 1999-2008 and the State of Colorado Stroke Advisory Board from 2013-2015. White received the Juniata College Alumni Leadership Award in 2015. 
A graduate of Bellefonte High School, she earned a bachelor of science degree at Juniata College in 1973. White attended Lancaster General Hospital School of Medical Technology and was accredited as a medical technologist by the American Society for Clinical Pathology (ASCP) in 1974. She went on to graduate from the University of Pittsburgh in 1981 with a master's degree in Public Health in health administration.
Moving into the future, White looks forward to adding diversity to the board.
"We want to continue to bring good minds to the table with diverse opinions, people who are willing to put those opinions on the table," she said. "I also want to ensure that the trustees who have served as mentors, some of whom have converted to emeriti status, know they and their opinions are valued because of their strong history with the college. They have a lot of meaningful input and I want to be sure they continue to participate."
Contact April Feagley at feaglea@juniata.edu or (814) 641-3131 for more information.