'Who Uses Foster Care?': Juniata to Host Lecture by Human Services Expert
(Posted November 5, 2021)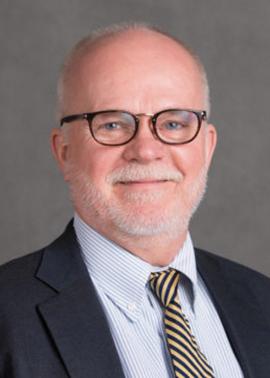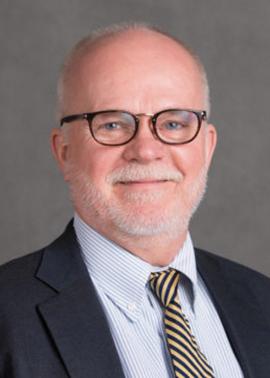 HUNTINGDON, Pa. — Juniata College alum, trustee, and human services scholar and expert Fred Wulczyn, Ph.D. '75 will present, " Who Uses Foster Care and What Does it Say About Racial Disparity in America?," at 7:30 p.m. Thursday, Nov. 11, in Neff Lecture Hall, von Liebig Center for Science at Juniata College. 
This event is hosted by the Office of the Provost and is free and open to the public.
Wulczyn is lead author of Beyond Common Sense: Child Welfare, Child Well-Being, and the Evidence for Policy Reform, and co-editor of Child Protection: Using Research to Improve Policy and Practice. He designed two major social experiments, The Child Assistance Program and the Home Rebuilders project. The Child Assistance Program was recognized with the Innovations in Government Award from Harvard University and the Ford Foundation. Wulczyn developed the nation's first proposal to change the federal law limiting the ability of states to design innovative child welfare programs, which then led to the development of programs used by states to undertake system reform in child welfare programs. The Home Rebuilders Program led to the National Waiver Program, used by more than 30 states to promote innovation.
He is Director of the Center for State Child Welfare Data and a Senior Research Fellow at Chapin Hall at the University of Chicago, which focuses on a mission of improving the well-being of children and youth, families, and their communities by combining rigorous research methods and real-world policy expertise.
Wulczyn's work has focused on how states respond to children who are unable to live at home.
He brings a multidisciplinary perspective to this work, drawing inspiration from disciplines such as mathematics, population biology, human development, sociology, system dynamics, and social work. His contributions to research evidence use focus on the evidence needed to operate complex systems. In addition, his current work on human capital formation in New York City addresses the way policymakers think about child well-being and public investment in children.
He is the 2011 recipient of the James E. Flynn Prize for Research and has been the recipient of the National Association of Public Child Welfare Administrators' (NAPCWA) Peter Forsythe Award for leadership in public child welfare. In 2014, he was elected to the American Academy of Social Work and Social Welfare. 
Contact April Feagley at feaglea@juniata.edu or (814) 641-3131 for more information.