Juniata's Baker Institute Hires Zia Haque as Director
(Posted November 15, 2021)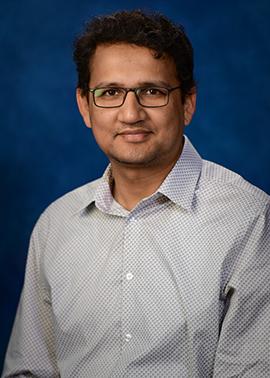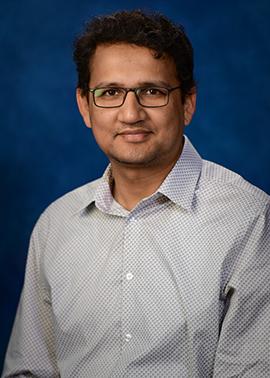 HUNTINGDON, Pa. – Juniata College is pleased to welcome Zia Haque, Ph.D., as director of the college's Baker Institute for Peace and Conflict Studies. Haque will also serve as assistant professor of Peace and Conflict Studies.
He studies the transformative impacts of tech-based conflict prevention and digital peacebuilding initiatives and explores issues in the emerging field of peace technology. Haque's collaborative works have appeared in Global Governance, Information Technology for Development, and Election Law Journal. His current projects investigate the impact of information and communication technology on conflict and peacebuilding.
Haque will oversee all programs associated with The Baker Institute, as well as all academic programs associated with the Peace and Conflict Studies department. "We are absolutely delighted to have Dr. Zia Haque join us on the faculty at Juniata. His breadth of perspective and the scope of his interests and the depth of his expertise is impressive. In particular, the ways in which he connects data and technology to the pursuit of peace ensures that our faculty and students will be challenged to understand the study of peace and conflict in cutting edge ways," said Lauren Bowen, Juniata's Provost and chief academic officer. "He brings enthusiasm and energy to this role; his presence has already been felt on campus as he has invited speakers, organized workshops, imagined new study abroad partnerships and so much more."
He has been working and teaching in the interdisciplinary field of Peace Studies since 2012, for programs in Bangladesh and the United States. Before coming to Juniata, Haque was an assistant professor of Peace Studies in the Interdisciplinary Studies Department at Kennesaw State University, where he taught courses in Peace Studies, Gender Studies, Religious Studies, Asian Studies, and Science, Technology, and Society. Previously, he was an assistant professor in Peace and Conflict Studies at the University of Dhaka in Bangladesh.
"My ambition is to expand the mission and grow the program. It's been a wonderful program for decades. The Baker Institute for Peace and Conflict Studies is a hub on campus for peace scholarship and activism," says Haque. "We can make it the go-to place on campus for everyone to discuss issues relating to peace and conflict. I'd like to see us work in the community to help manage conflict productively and make the program vibrant in terms of connecting students, staff, and faculty members."
The Baker Institute's mission is to apply the resources of the academic community to the study of warfare and deep-rooted conflict as human problems and to the study of peace as a human potential. On campus, The Baker Institute supports a vibrant and engaged community of learners, and a curricular and co-curricular academic program that asks students and faculty to stretch and challenge themselves in relation to addressing war, peace, and justice. Externally, The Baker Institute fosters partnerships that facilitate the mutual growth and development of the field, both within the academy and among local, national, and international institutions.
Contact April Feagley at feaglea@juniata.edu or (814) 641-3131 for more information.