Unreal or Ideal: Study Compares Superhero Physiques Against Real Humans
(Posted January 12, 2022)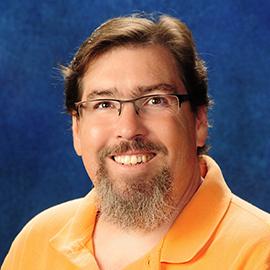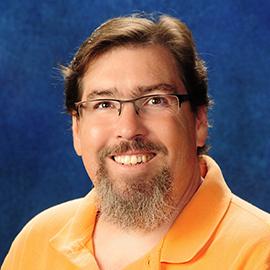 HUNTINGDON, Pa. — Comic book heroes are idealized not only in virtue and strength, but in sex appeal as found in research conducted by David Widman, professor of psychology at Juniata College, and Rebecca Burch, a professor at the State University of New York at Oswego.         
Their findings, compiled in "Comic book bodies are supernormal stimuli: Comparison of DC, Marvel, and actual humans," were recently published in Evolutionary Behavioral Sciences.          "One of the biggest things from my point of view was the variation in the male and female body shapes," says Widman. "If you take a look at the variation of the male shape, the standard deviation of shoulder to waist ratio is much larger than the female. Males had a much greater range."        
While there was a variation in the portrayal of the male body, they were clearly muscular and masculine. Women, however, adhered to a tighter ideal. "There are hundreds of artists contributing to these images," he says. "It does suggest, though, when it comes to the preferred shape for women, there is a pretty narrow band."         
This large deviation between shoulder to waist ratio gave rise to the "Captain Dorito" meme, which refers to the sharp, triangular dimensions formed by the ideal male superhero with ultra-wide shoulders and narrow hips. The meme inspired an earlier study of Marvel comic book characters conducted by Burch and Laura Johnsen. 
Burch and Widman found that male superheroes in DC Comics were similar in height to their Marvel counterparts, but significantly thinner with a less severe shoulder to waist ratio. Female superheroes were nearly identical between the two publishers, but DC Comics tended toward smaller waist to hip ratios, making them curvier.         
"Among other major comic book publishers, DC Comics has a reputation for having female characters that are curvier, often referred to as 'DC Bombshells,' so we looked at DC characters," says Widman. "The part that was missing was a comparison of both to real humans."         
Burch and Widman compared the DC Comics and Marvel heroes against two sample sets of actual humans. One sample set featured the measurements found in body types within the normal population. The other looked at the idealized female and male forms from the male perspective — champion bodybuilders and samples from internet pornography.        
"In the paper, we talk about the idea of the extreme corseting required to perfect the shape seen in these comics," Widman says. "All of the images tend to be of the same handful of people. We did find measurements for a woman with the Guinness World Record who had a smaller waist than what we saw in the comic books. But, that was going to the extremes of the body's capabilities."        
The idealization of women's and men's bodies is evident in the evolution (and lack thereof) in two toys known for their longevity.         
"If you take a look at Barbie in the 1960s, her body shape is pretty much the same as it is now. It's just as unrealistic," he says. "GI Joe started out fit, but almost looked normal. Now, he's a muscle-bound crazy man."        
Pop culture consumption can be dangerous when an unattainable ideal results in the onset of body dysmorphic disorder.         
"Both men and women feel pressure to attain an ideal body type and that has increased lately. Eating disorders in women tend to reliably relate to the western culture consumed," says Widman. "Males with body dysmorphic disorder tend to go to extreme workouts rather than extreme eating. It can be argued that the pressure on women is a bit higher than it is for men, but the pressure is still there." "Comic book bodies are supernormal stimuli: Comparison of DC, Marvel, and actual humans" was featured in PsyPost, 
Contact April Feagley at feaglea@juniata.edu or (814) 641-3131 for more information.