Celebrating Black History Month: Events Planned Throughout February
(Posted February 1, 2022)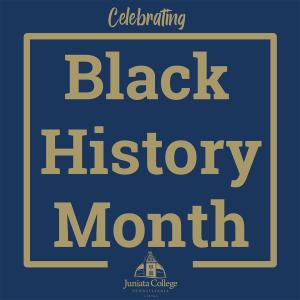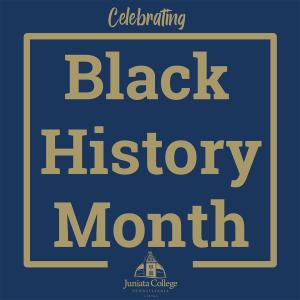 HUNTINGDON, Pa. — As February begins, the Office of Equity, Diversity, and Inclusion (EDI) at Juniata College, in collaboration with student government and the student organizations, PLEXUS and SAUR, have planned a full calendar of events to celebrate Black History Month. 
Please note that all visitors to campus must adhere to COVID protocols, masks are required. 
Events include:
- A movie night featuring the 2002 film Drumline will be held in A100 within Brumbaugh Academic Center at 7 p.m. Friday, Feb. 4. 
- "Juniata-ish" will give a glimpse into the lives of students at a PWI (predominantly white institution) through parallels with characters in the sitcom series Grown-ish at 3 p.m. Sunday, Feb. 6, in Global Commons. This event is co-sponsored by student government. 
- "Love & Football," hosted by PLEXUS and SAUR, will offer a mash-up of Valentine's Day and Super Bowl Sunday. Beginning at 5 p.m. Sunday, Feb. 13, Super Bowl party food will be served in Baker Refectory in Ellis Hall, then everyone will move upstairs to Ellis Ballroom to watch the Cincinnati Bengals take on the Los Angeles Rams. 
- Members of the Juniata community are invited to join with members of the Mount Union community for a Black History Month Worship Service at Mount Union Bethel AME Church. Those wishing to attend should meet at 10:45 a.m. Sunday, Feb. 20, at Unity House on campus. Lunch will be available after church for students who RSVP at edi@juniata.edu. 
- Everyone is encouraged to bring their creativity and share their poetry at a Spoken Word Coffee House in Ellis Ballroom at 6 p.m. Thursday, Feb. 24. 
- A movie night featuring the 2000 film Love and Basketball, co-sponsored by student government, will be held at 7 p.m. Sunday, Feb. 27 in Ellis Ballroom. 
Contact April Feagley at feaglea@juniata.edu or (814) 641-3131 for more information.