Strategist to Present Lecture on Emotionally Intelligent Leadership at Juniata
(Posted February 2, 2022)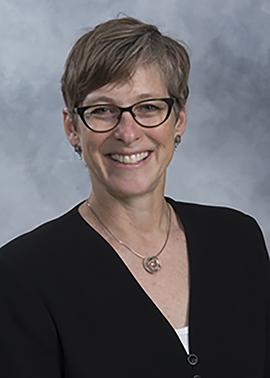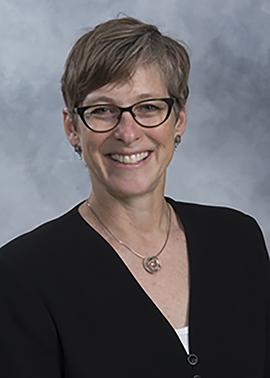 HUNTINGDON, Pa. — Juniata College will host leadership coach and strategist Dr. Marcy Levy Shankman, who will present, "Navigating Through Turbulent Times with Emotionally Intelligent Leadership" at 7:30 p.m. Thursday, Feb. 10, in Ellis Ballroom, Ellis Hall at Juniata College. 
Supported by the Will Judy Lectureship, this event is hosted by the Office of the Provost and is free and open to the public.
Co-author of Emotionally Intelligent Leadership: A Guide For Students and a corresponding suite of companion resources, Levy Shankman has been widely published in peer-reviewed journals in leadership education as well as various magazines and periodicals on the subject of emotionally intelligent leadership.
Levy Shankman is the Chief Organizational Learning Officer for the Cleveland Metropolitan School District and responsible for one-on-one coaching of the CEO and the executive leadership team as well as providing leadership training and professional growth strategy for senior leadership.
She founded MLS Consulting in 2001 and continues to innovate delivery of organizational change and leadership development services as a principal consultant. Her clients have ranged from educators and school administrators in Singapore to nonprofit professionals,  business executives, and higher education professionals across the country. Levy Shankman's areas of expertise include strategic planning and visioning, coaching, and designing and facilitating leadership workshops and retreats.
Previously, Levy Shankman served as Vice President of Strategy and Director of Leadership Cleveland for the Cleveland Leadership Center. Among her major accomplishments in this role were designing and leading two significant organizational change initiatives; a comprehensive, organizational assessment and evaluation initiative and the strategic planning process. As Director of Leadership Cleveland, she oversaw curriculum development, program facilitation, and all functional operations of this 10-month leadership program for 65-70 senior executive leaders from diverse sectors of Cleveland's community.
Levy Shankman has served as a faculty member for the Cleveland Clinic's Samson Global Leadership Academy and has taught a variety of graduate and undergraduate courses since 2003 at John Carroll University, Baldwin-Wallace College, and Case Western Reserve University.
The Will Judy Lectureship provides for an annual series of lectures to supplement and enrich the academic program of the College. It was established by Captain Will Judy of Chicago, Il. '1911. Each year, the lectureship brings to campus leaders in government, education, the arts, natural sciences, business, or other areas of interest to the College community.
Contact April Feagley at feaglea@juniata.edu or (814) 641-3131 for more information.