Douglass Day Celebration Offers Chance to Preserve Black History
(Posted February 4, 2022)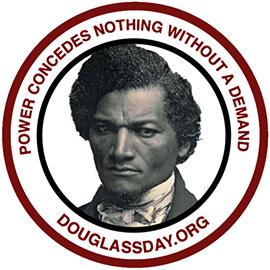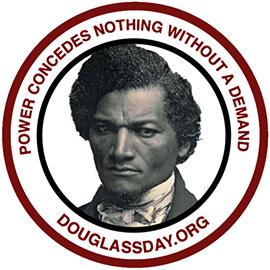 HUNTINGDON, Pa. — Douglass Day, February 14, celebrates the birthday of social reformer, abolitionist, orator, writer, and statesman Frederick Douglass on his chosen birthday through the creation of new digital resources for African American history.
At Juniata College, the English department and Beeghly Library will host a transcription party from noon to 3 p.m. Monday, Feb. 14, in Beeghly Library. The public is invited to attend and enjoy refreshments, a live broadcast from national organizers, receive Douglass Day buttons, and take part in the transcription of historical documents from a little-known chapter of African American history called the Colored Conventions, the 19th century's longest campaign for Black civil rights. Masks are required for everyone attending this event.
"This is the first year that Juniata has participated in this nation-wide event. It will provide the community with an opportunity to come together to learn about the past and take active role in preserving important Black history for others to learn from," says Amanda Page, associate professor of English. "We hope to make Douglass Day an annual event for the campus and local community to enjoy."  
Throughout the event, volunteers will work to enhance digitized archives by transcribing words within all sorts of historical documents, including letters, diaries, certificates, and postcards. For those who may be uncertain about deciphering old handwriting, there is an option to work in pairs or to transcribe some of the many typewritten documents available. Anyone can help transcribe these historical records. No experience is needed, and tutorials and instructions will be provided. 
Douglass Day celebrations originated following the death of Frederick Douglass in 1895 when African American communities gathered to celebrate his birthday each year. This commemoration helped to inspire what is today Black History Month.
Observances lapsed until a group at the University of Delaware and the Colored Conventions Project, based at the Pennsylvania State University's Center for Black Digital Research, revived the tradition in 2017 as a way to preserve Black history. The celebration has grown to include thousands of people gathered in person and virtually.
The Colored Conventions were historic state and national political meetings held by Black men and women between 1830 and 1900. At the conventions, delegates from Black communities across North America met to debate their larger fight for freedom, civil rights, and justice. Many of their meetings touched on topics that still resonate today, including voting rights, civil rights, fair access to education, and much more. It was the longest campaign for Black civil rights before the founding of the NAACP and the Civil Rights Movement. 
Leaders at the conventions include many of the most famous names from this era. Frederick Douglass attended the conventions for four decades (1843-1883) alongside nearly all of the era's most influential writers, organizers, church leaders, newspaper editors, teachers, and entrepreneurs. The minutes and proceedings from these conventions also tell us about tens of thousands more whose names went unremembered. 
Contact April Feagley at feaglea@juniata.edu or (814) 641-3131 for more information.