Events at Juniata Mark Celebrate EDI Week 2022
(Posted March 25, 2022)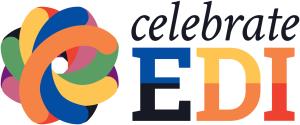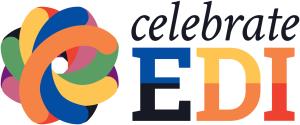 HUNTINGDON, Pa. — A full slate of events reflecting upon all that is equity, diversity, and inclusion (EDI) is planned as part of Celebrate EDI Week 2022 at Juniata College Sunday, March 27, through Friday, April 1.  
Following the theme, "Time to Unpack our Story: Making the Invisible Visible," the week will feature social scientist, educator, and publicly-engaged scholar Dr. Timothy K. Eatman of Rutgers University, Newark, as Scholar-in-Residence. 
" I am beyond thrilled to have Dr. Tim Eatman share with us this week with all of the various constituents of Juniata College and community," said Dr. Crystal Sellers Battle, Juniata's Dean of Equity, Diversity & Inclusion. "His expertise with community engagement, storytelling, equity and inclusion, and musical talent will bring so much richness to us as we celebrate all that we are at Juniata."
The community is encouraged to take part in Celebrate EDI Week events, which are free and open to the public.  
·             Story Circles with Eatman will be held at 7 p.m. Tuesday, March 29, in Ellis Ballroom inside Ellis Hall. Eatman will lead those in attendance in a time of story sharing to learn more about one another and be a part of unpacking the Juniata story.  
·             Eatman will deliver his keynote address in Alumni Hall, Brumbaugh Academic Center, at 7 p.m. Wednesday, March 30, sharing his perspective on what it means to unpack our story. 
·             African-American community members will present "The Story of Black Huntingdon County," at 7 p.m. Thursday, March 31, in Alumni Hall, Brumbaugh Academic Center. This presentation will share the stories of how African-American families arrived and stayed in Huntingdon County. This place, what it means to their families, and connections to Juniata College will be explored.  
·             A Cultural Celebration will be held at 7 p.m. Friday, April 1, in Alumni Hall, Brumbaugh Academic Center to celebrate and recap this week of celebration.
Contact April Feagley at feaglea@juniata.edu or (814) 641-3131 for more information.