Liberal Arts Symposium Celebrates Student Research and Creative Inquiry
(Posted April 18, 2022)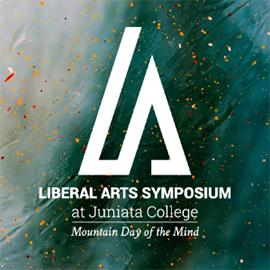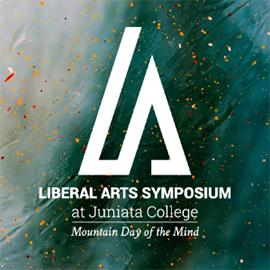 HUNTINGDON, Pa. –Liberal Arts Symposium (LAS), a cherished Juniata College academic tradition known as "Mountain Day of the Mind," will be held Thursday, April 21, at locations throughout campus.
The community is welcome and encouraged to visit campus for this day-long event. Established in 2006, LAS provides a forum for students from divergent areas of study to present the work conducted in the classroom, laboratory, field, community, or studio to their peers and the community.
"This is a time for us to gather as a community to celebrate undergraduate research and creative inquiry as well as the achievements and accomplishments of our students," said Provost Lauren Bowen, chief academic officer at Juniata College. "It's an opportunity to learn from our students and signifies all that it means to be Juniata."
All-day events include Integrated Internships in IMA (Integrated Media Arts) and a Passion Project Virtual Exhibition beginning at 9 a.m. online and the Senior Art Capstone Exhibition and an exhibit of Student Art Projects, both at the Juniata College Museum of Art, beginning at 10 a.m.
Special sessions begin at noon with a Liberal Arts Symposium Outdoor Concert at Detwiler Plaza. These sessions run through 7:30 p.m., culminating with a LAS Celebration Pep Band performance at 5 p.m. at Detwiler Plaza and student solos in the Suzanne von Liebig Theatre beginning at 7:30 p.m.
Student presentations will take place in various locations within Brumbaugh Academic Center, Good Hall, and Kepple Hall beginning at 9 a.m. and span a range of mediums and disciplines. Topics include "An Analysis on Habitat Evaluation: Mayflies in the Little Juniata Watershed," "Art and Conflict through Ecuadoran-influenced Fiber Art," "The Impact the COVID-19 Pandemic Has Had on Elementary School Students: Positive or Negative?," "Neuroscience in Theatre: A Dive Into How Gesture Affects Memory and Recall," and "Role of Entertainment in Politics."
Research poster presentations will be in Ellis Ballroom starting at 3 p.m.
To view additional information and the full schedule of poster and presentation times, please visit https://www.juniata.edu/academics/research/liberal-arts-symposium.php or contact the Provost's Office at Juniata College at 814-641-3123.
Contact April Feagley at feaglea@juniata.edu or (814) 641-3131 for more information.