Central Pennsylvania Students Eligible to Apply for Full Scholarships
(Posted March 1, 2023)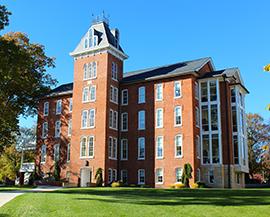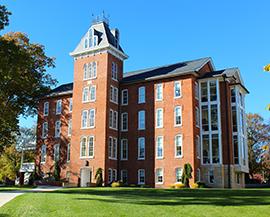 HUNTINGDON, Pa.—Cost can be a significant obstacle for those seeking higher education, but a new initiative at Juniata College aims to further break down those barriers for college-bound students residing in Huntingdon, Blair, Cambria, Centre, or Mifflin counties.
Students from the counties mentioned above, who are admitted to Juniata and have demonstrated academic success in high school and involvement in extracurricular or community activities, are eligible for scholarships that cover 100 percent of their tuition for up to four years while residing on campus.
"Across the nation, college costs have been on a mostly upward trend with rising tuition prices, housing, food, and also indirect costs like transportation, books, and other school-related fees that can add thousands of dollars to college expenses," said Jason Moran, vice president of enrollment.  "Juniata annually awards $40 million in scholarships and grants to support students from enrollment to graduation." 
Juniata is a place dedicated to serving students who are the first in their families to attend college or who demonstrate significant financial need. First-generation college students make up about one-third of the student population at the College.
"Last year, the college introduced Eagle Access in partnership with Barnes & Noble where for the first time, books and other course instruction materials became included in the cost of tuition resulting in an average student indirect cost savings of between 35-50 percent," said Moran. "And, with this latest commitment, these five Central Pennsylvania counties mentioned were selected as part of Juniata's commitment to increasing access and affordability in our local communities."
Realizing the outstanding achievements of incoming students while knowing families are making a significant investment, Juniata offers an array of competitive scholarships. In fact, 100 percent of enrolled students receive financial aid in the form of a scholarship or scholarships from Juniata. 
Nominees for the scholarship will be selected by the Juniata College Enrollment Office and will be notified via an invitation to attend a scholarship interview. 
Interested college-bound high school seniors are encouraged to apply by Juniata's Regular Decision Application Deadline, Wednesday, March 15. All first-year applicants must submit a high school transcript, at least one letter of recommendation, and the application essay by visiting https://www.juniata.edu/admission/apply/. Applicants who have already applied and been admitted to Juniata have been reviewed and notified. 
Contact April Feagley at feaglea@juniata.edu or (814) 641-3131 for more information.