Juniata Student Receives David L. Boren Scholarship to Study in Taiwan
(Posted May 8, 2023)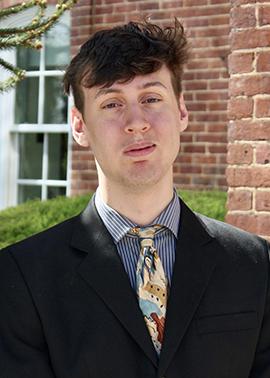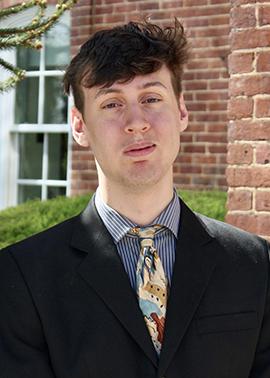 HUNTINGDON, Pa.— Elijah Weaver, a Juniata College junior from Nashville, Tenn., studying international politics and peace studies with a secondary emphasis in Chinese studies, has received a David L. Boren Scholarship to study at Shih Hsin University in Taipei, Taiwan, for the 2023-2024 academic year.
The Boren Awards, which include the David L. Boren Scholarships to undergraduate students and the David L. Boren Fellowships to graduate students, is a prestigious language program funded by the National Security Education Program (NSEP) and managed by the Institute of International Education. The awards are named for former U.S. Sen. David Boren, the principal author of the legislation that created NSEP.
"I believe everyone should study abroad, which is why I find my passion in finding accessible pathways for underrepresented students to study abroad," said Weaver, who added this will be his first international experience. "If Juniata College is to uphold its mission of producing global citizens, we must all be provided with the resources to meet this expectation. In the creation of global citizens, we can understand perspectives different from our own and bridge cross-cultural connections."
Weaver learned about the Boren Scholarship while researching programs to alleviate the cost of studying abroad.
"My biggest source of support was the Study Abroad Coordinator, Dr. Jamie Weaver," he said. "I don't think I would've gotten the scholarship without her constant support and availability. I thank her for everything."
Selected Boren Scholars and Fellows study throughout Africa, Asia, Central and Eastern Europe, Eurasia, Latin America, and the Middle East, studying many different languages. The most popular languages include Mandarin, Arabic, Russian, Portuguese, Korean, Swahili, Turkish, Japanese, and Indonesian.
"I am looking forward to every part of living in Taiwan for a year," Weaver said. "The food, nightlife, and cultural immersion are the aspects I am most excited to learn more about."
NSEP's Boren Awards program provides U.S. undergraduate and graduate students with resources and encouragement to acquire language skills and experience in countries critical to the future security and stability of the United States.
In exchange for funding, Boren Award recipients agree to work in the federal government for at least one year.
"After graduation, I hope to attend graduate school at either Georgetown University or Johns Hopkins University," Weaver said. "After graduate school, as a requirement from the Boren Scholarship, I will have to find a job in the federal government and fulfill a year of work. To fulfill the year of federal service, I hope to be a Policy Analyst or Foreign Service Officer with the U.S. Department of State."
Contact April Feagley at feaglea@juniata.edu or (814) 641-3131 for more information.