Scholarship Honors Longtime Professor's Passion for Teaching
(Posted May 12, 2023)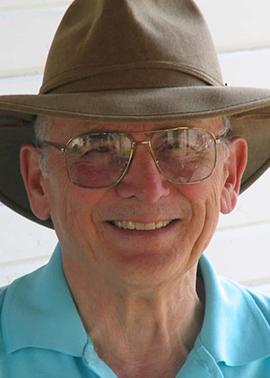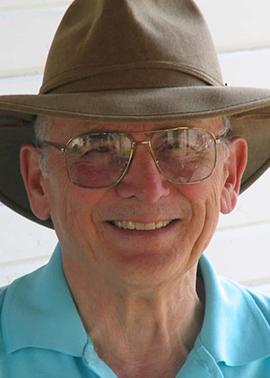 HUNTINGDON, Pa.—Through more than three decades of teaching at Juniata College, the late Dr. Robert Zimmerer, Emeritus Professor of Biology, influenced his peers and students with his love of learning. That lifelong commitment to education will be honored with the creation of the Dr. Robert P. Zimmerer Endowed Scholarship, which will benefit students planning to study within Juniata's Division of Natural Sciences.
The scholarship to recognize the legacy of Dr. Zimmerer, who passed away on Oct. 14, 2022, was created by his daughter, Carolyn Z. Stubler.
"This was a way to honor my dad," said Stubler. "He worked at Juniata for so long. Teaching was his passion. He loved teaching and seeing that light bulb moment or that moment when a student would find the passion they would ultimately pursue after college—especially those who would go on to medical school."
At Juniata, Dr. Zimmerer served as chair of the Biology Department from 1974-1977, 1986-1988, and 1991 until his retirement in 1993, and the Health Professions Committee from 1968 until his retirement. He was the recipient of the Beachley Award for Distinguished Teaching in 1985.
Dr. Zimmerer was also a member of Juniata's Personnel Committee of Faculty, Executive Committee, Curriculum Committee, Peace and Conflict Studies Program Committee, Planning Committee, and the International Studies Committee. He took great pleasure in partnering with students on research projects and accompanying them to national research conferences and meetings.
Stubler hopes the scholarship will instill future students with the knowledge that the enthusiastic encouragement for academic curiosity is their legacy as well.
"I hope they know he was someone who always advocated on students' behalf. He saw something special in all of his students," she said. "He would encourage them to do their best, then go on from Juniata and do good things in this world."
The Dr. Robert P. Zimmerer Endowed Scholarship will give first preference to students planning to study biology at Juniata College, with consideration given to any student planning to study within Juniata's Division of Natural Sciences. The Student Financial Planning Office will administer this scholarship.  For more information about Juniata College, please visit Juniata.edu. To apply for admission, visit www.juniata.edu/admission/apply.
For further information on how you can enhance or create a scholarship like the Dr. Robert P. Zimmerer Endowed Scholarship, please contact the Juniata College Office of Development at 814-641-3191 or visit www.juniata.edu/give and select "Other Designation" using "Zimmerer Endowment" to denote your allocation.
Contact April Feagley at feaglea@juniata.edu or (814) 641-3131 for more information.