Juniata Welcomes New Vice President for Strategic Marketing and Communication
(Posted May 16, 2023)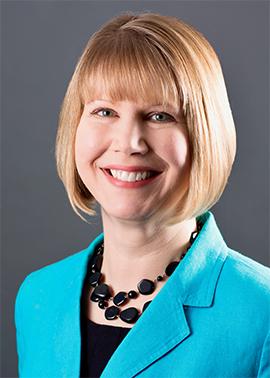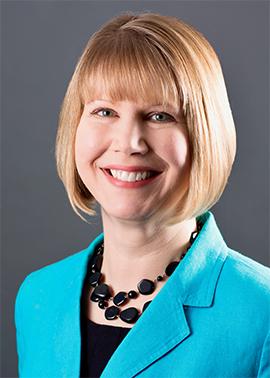 HUNTINGDON, Pa.—Juniata College will welcome Elizabeth Homan as its new Vice President for Strategic Marketing and Communications this summer. Homan will guide the creative endeavors of Juniata's branding, marketing content and materials production, and internal and external communication aligned with the College's strategic goals. Her first day will be June 26, 2023.
"We are extremely excited to welcome Beth to the Juniata community. We wanted to find someone with a breadth of experience, particularly in the marketing space, but also someone that we felt could really authentically connect with our internal and external constituencies," said Juniata College President Dr. James A. Troha. "We were fortunate to find that person in Beth Homan. She's going to be a great addition to the team."
Homan comes to Juniata from Howard Community College (HCC) in Columbia, Maryland, where she has served as Executive Director of Public Relations and Marketing since 2014. Howard Community College is a public community college in the Baltimore/Washington, D.C. region that serves more than 22,000 students annually in credit and noncredit courses and programs. HCC was awarded the Malcolm Baldrige National Quality Award in 2019.
As a member of the HCC president's senior leadership team, Homan's responsibilities included advising on crisis communications, marketing, and public relations, including complex, high-profile events impacting the institution and higher education, creating a community engagement marketing campaign, and helping lead the college's strategic enrollment management committee. She also guided government relations communications and planned special events, such as anniversary celebrations and groundbreakings, in collaboration with the Howard Community College Educational Foundation.
"I am honored to join the Juniata College community, grow the Juniata brand, and get to know students, faculty, staff, alumni, and the greater Huntingdon region," Homan said. "For me, Juniata is an opportunity to reconnect with what I loved as an undergraduate—living and learning in a liberal arts community."
Homan earned a bachelor's degree in English from Transylvania University, a bachelor's degree in mass communications from Towson University, and a master of professional studies in public relations at Georgetown University.
As a member of Juniata's Senior Leadership Team reporting directly to President Troha, Homan will shape how Juniata College's brand interacts and intersects with Juniata's audiences, including current and prospective students, faculty and staff, alumni, families, and members of the wider Huntingdon community.
Outside of work, Homan is an active volunteer in her community, serving as a commissioner for the local housing authority, supporting a leadership development program, and advancing women at community colleges through her service on a national board.
"I love supporting the community where I live," said Homan. "I look forward to exploring everything that Huntingdon has to offer."
Homan has had an award-winning career in higher education marketing and communications over the past 20 years, with extensive experience in creative services, website content, social media, crisis communication, media relations, and video production.
Contact April Feagley at feaglea@juniata.edu or (814) 641-3131 for more information.