Juniata Welcomes Vice President for Business & Finance
(Posted June 2, 2023)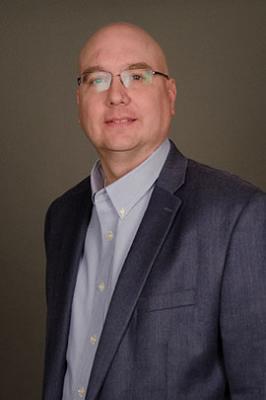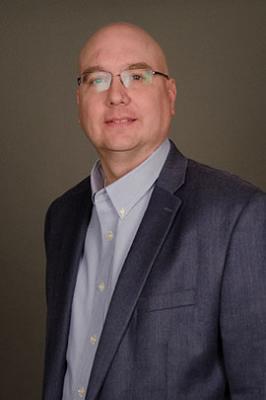 HUNTINGDON, Pa.— Juniata College will welcome Jeff Scaccia as its new Vice President for Business & Finance this summer. In this role, Scaccia will serve as the Chief Financial Officer, managing the areas of business, finance, accounts payable, investments, facilities operations, payroll, and auxiliary services. His first day will be July 10, 2023. 
"We are extremely excited to welcome Jeff to the Juniata community. Jeff's extensive experience in higher education and financial management will be an asset to the College," said Juniata College President Dr. James A. Troha. "Jeff is going to be a great addition to the team, and we cannot wait to begin working with him this summer."
Scaccia has served as Vice President for Finance and Administration at Presbyterian College in Clinton, South Carolina, since 2019. Presbyterian College is a private liberal arts college with an enrollment of approximately 900 undergraduates and 250 graduate students. 
At Presbyterian College, Scaccia's responsibilities included supervising accounting, information technology, and campus services (facilities operations), auxiliary services, and campus police. He presided over the annual budgeting process and implemented a five-year budget model while modifying cash management procedures to significantly increase the yield on cash reserves. During his tenure, Scaccia managed over $20 million of construction and renovation projects with varying levels of oversight regarding planning, design, and construction. 
Prior to his tenure at Presbyterian College, Scaccia served the University of the Ozarks in Clarksville, Arkansas as its Vice President for Finance and Administration from 2004 to 2019. 
"Juniata College has positive momentum along with a strong strategic plan. Good plans accompanied by a vision to execute is how small colleges accomplish their goals," said Scaccia. "I'm looking forward to joining the team and having the opportunity to contribute my expertise to keep moving the college forward."
Scaccia is a Certified Public Accountant and earned a bachelor's degree in business management from the University of Central Arkansas and a master of business administration from the University of Arkansas at Little Rock. He has also attended the Harvard Institute of Educational Management. 
As a member of Juniata's Senior Leadership Team, reporting to President James A. Troha, Scaccia will work closely with all College leadership to strategically advance operational effectiveness while ensuring fiscal integrity and solvency of all College assets. He is responsible for preparing financial analysis, long-range budget modeling and forecasting, debt management, risk compliance, and will play a critical role in aligning existing resources and identifying/developing new sources of revenue. His arrival coincides with the first year of Juniata's new strategic plan, "All In: The Strategic Plan for Juniata College."
"I am excited to learn more about Juniata's strategic goals and how I can help achieve them," Scaccia said. 
In his leisure time, he enjoys spending time with his wife, Amy, their three sons, Jack, Trevor and Cooper, and their dog, Maggie. He likes to play golf and hike. 
He is an active civic leader, often sharing his expertise with his community. Scaccia has served as a director of the Arkansas Association of College and University Business Officers; peer reviewer for the Higher Learning Commission; member of the SACUBO (Southern Association of Colleges and University Business Officers) Small Institute Constituent Committee; and a youth baseball, soccer, basketball, and football coach.
Contact April Feagley at feaglea@juniata.edu or (814) 641-3131 for more information.