Juniata College President Named Chair of NCAA Division III Presidents Council
(Posted August 3, 2023)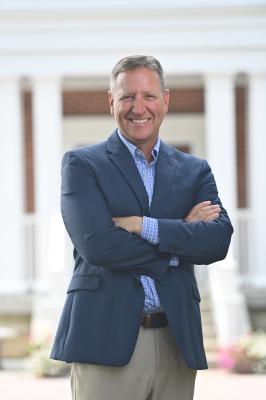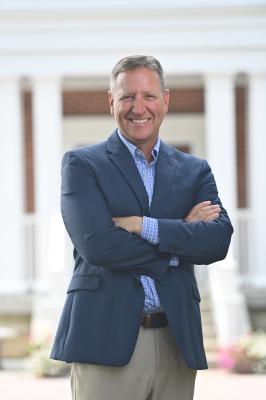 HUNTINGDON, Pa. - Juniata College President James Troha has been named chair of the NCAA Division III Presidents Council, the highest governing body for NCAA's largest division. He has served as vice chair over the past year and has also been a member of the NCAA Board of Governor's Finance and Audit Committee and chair of the Strategic Planning and Finance Committee. 
"I am honored to be selected as the new chair of the NCAA Division III Presidents Council and to work on behalf of the student-athletes at 433 colleges and universities and 44 voting conferences across the country," said Dr. Jim Troha, president of Juniata College. "Division III represents the very best in collegiate athletics, with students-athletes who are equally passionate about competition in their sport and the academic rigor in the classroom."
The NCAA Division III Presidents Council establishes and directs the general policy of Division III, establishes the strategic plan, and approves the use of funds allocated to the Division. The President's Council also makes recommendations to the NCAA Board of Governors on matters related to Division III such as championships. The 18 Division III Presidents Council members are elected in balloting open to all presidents and chancellors at member institutions.
President Troha has led Juniata College, a national liberal arts college enrolling about 1,300 undergraduates, since 2013. Under his leadership, Juniata successfully completed the largest comprehensive campaign in its history, introduced the Juniata College Curriculum, expanded its sport programs to 24, constructed or renovated key facilities, and engaged in national conversations about higher education. 
During his presidency, Troha has aligned Juniata with national organizations that reflect the College's values. Juniata is a member of the Pennsylvania Consortium for the Liberal Arts, where Troha previously served as chair, and the American Talent Initiative. Troha is former chair of the board of the Association of Independent Colleges and Universities of Pennsylvania and is a board member of the National Association of Independent Colleges and Universities. Juniata College is a member of the NCAA Division III Landmark Conference, where Troha previously served as chair. 
"What an amazing opportunity for President Troha, Division III, and Juniata with this appointment," said Nikki Ayers, director of athletics at Juniata College. "Jim is an avid fan and champion for athletics, and it is wonderful that we have the opportunity to have Juniata represented at the highest level of the NCAA's Division III governance structure. I have no doubt that he will do a wonderful job representing Juniata and the Landmark Conference in helping to lead the Division III vision into the future." 
"It is an incredible and well-deserved honor that President Jim Troha has been named Chair of the Division III President's Council," stated Landmark Commissioner Katie Boldvich. "Jim is an unwavering supporter of Division III. His leadership, vision, and enthusiasm will serve the Division and its membership well during his tenure. The Landmark Conference is fortunate to have Jim in our corner day in and day out. It is exciting that we will get to 'share' him with the rest of the country while he serves as the National Chair. Congratulations Jim!"
A native of Cleveland, Ohio, Troha holds a doctorate in educational policy and leadership from the University of Kansas. He also has a bachelor's degree in criminal justice and a master's degree in counseling from Edinboro University, in Edinboro, Pa. 
Contact April Feagley at feaglea@juniata.edu or (814) 641-3131 for more information.