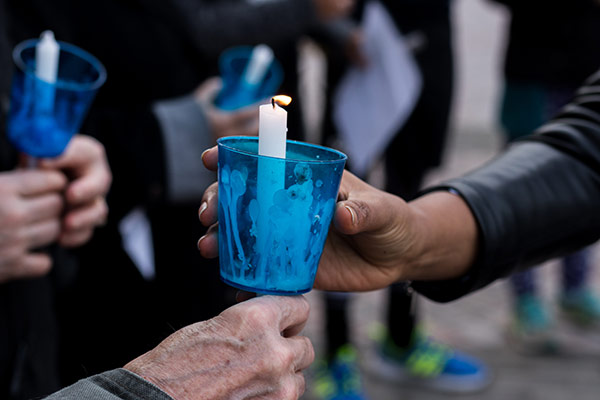 Peace and Conflict Studies (PACS) is an interdisciplinary field that begins with the perspective that war and violence are not inevitable aspects of the human condition and that there are more productive and lasting means for addressing human conflicts. PACS draws from political science, sociology, history, anthropology, psychology, and philosophy, among other fields.
Click here to learn more about The Baker Institute for Peace and Conflict Studies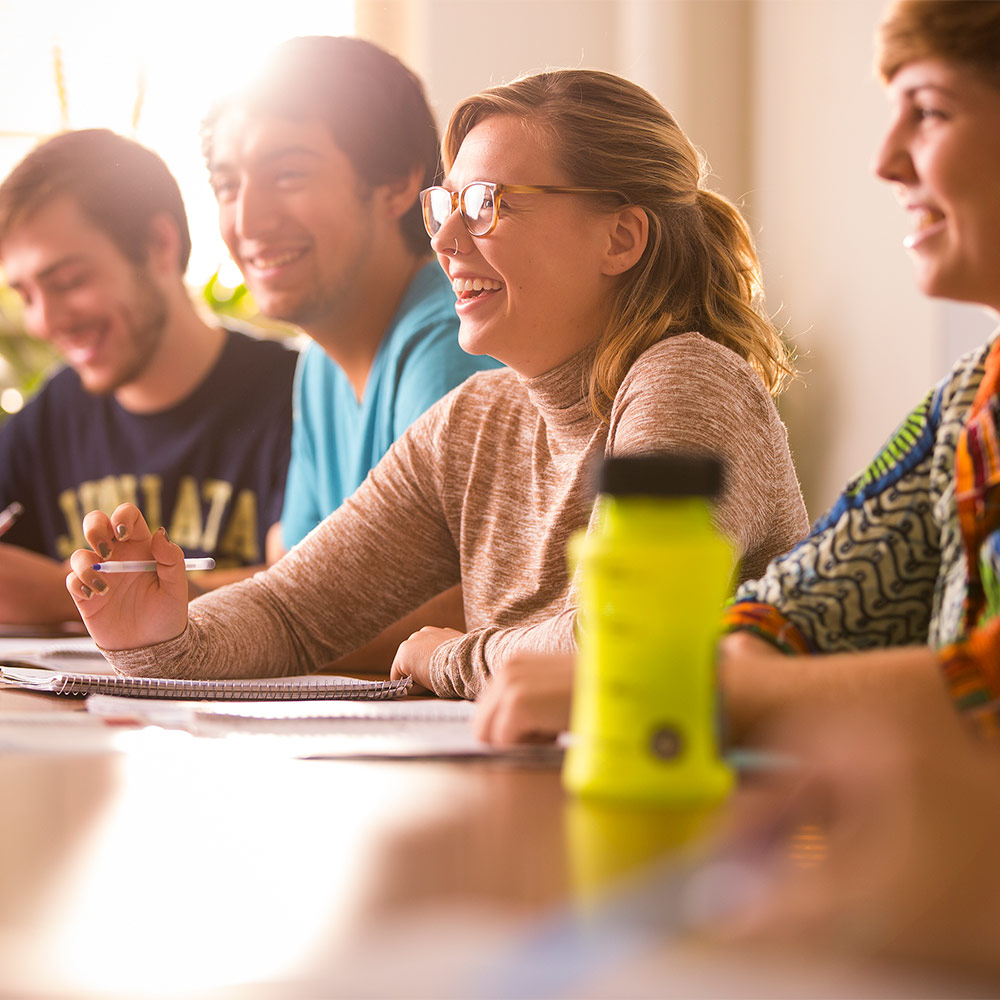 Practice peace.
Be an agent of change at one of the first undergraduate Peace & Conflict Studies programs in the nation, and one of the few housed by an Institute dedicated to enhancing the field and creating connections for students.
Prevent violence.
Learn from dedicated faculty, international guest speakers and peers, scholars in residence, artists, practitioners, and activists.
Participate in social justice action.
Engage in a range of social justice initiatives in an environment that promotes diversity, inclusion, and critical thinking.
Pursue conflict transformation.
Design an impactful internship—at, for example, the Carnegie Council in New York City, the East/West Centre in Brussels, or the Pachyasana Institute in Ecuador, where previous students have studied. Or, forge your own path wherever in the world you seek to make an impact.
"The peace and conflict studies faculty at Juniata provide incredible support for students to attend conferences, find internships, and pursue experiential learning."
—Sarah Ullom-Minnich '18
PEACE AND CONFLICT STUDIES WITH A SECONDARY EMPHASIS IN SPANISH
A Distinct Experience
Click on the banners below and learn more about what makes a peace and conflict studies experience unique at Juniata College.
The Peace and Conflict Studies (PACS) program at Juniata is one of the first of its kind in the U.S. and is housed by the Baker Institute for Peace and Conflict Studies. Link theory and practice in internships, and graduate with a résumé that reflects knowledge in conflict resolution, mediation, and nonviolent social change.

Learn from speakers and visiting fellows who are national and international dignitaries and activists. Because of Juniata's small size, you'll have direct access to leading experts in the field, which provides for in-depth conversations. And, study abroad—we have short- and long-term programs throughout the world.

Undergraduate students are eligible for funding through the Baker Institute to support research, internships, and participation in professional conferences. Students have done research in Bosnia, Northern Ireland, Rwanda, and Sri Lanka.
Alumni Profiles
Nora Connors '17
Conflict Studies & Social Justice; Biology
Grad student, University of Pittsburgh
"PACS helped open my eyes to the causes of healthcare disparities, which inspired me to become a doctor to underserved populations."

Ezra Halstead '15
Discourses of War and Peace
Operations Manager, Code in the Schools, Baltimore County, Md.
"My passion for policy and human rights advocacy and one day having my own nonprofit was fueled by what I learned in PACS classes."

Andrew Loomis '92
Peace & Conflict Studies
Senior officer, U.S. State Department's Bureau of Conflict and Stabilization Operations
"As a young activist, I often had a knee-jerk reaction to issues, but the PACS program at Juniata taught me to think about social issues in a more sophisticated way… I'm a believer in Juniata's efforts to equip people to be thoughtful and engaged citizens."
Faculty
In the PACS department, 100 percent of faculty have earned Ph.D.s. They serve as professors and administrators, but they also guest lecture and work as conflict resolution consultants.
"Through rigorous study of peace theory and an array of networking opportunities, the PACS program and Baker Institute have helped me refine my passion for social justice into a dynamic skill set. Once you understand how PACS has roots and relevance in nearly every field, the possibilities for an impactful career become limitless."
—Madalyn Miller '19
peace and conflict studies and human resource management
Additional Opportunities
Clubs and Events: Weekly meetings, a film series, public discussions, and human relief initiatives are just a few of the opportunities with PAX-O, Juniata's activism club. Together with Juniata's Ceramics Club and Christian Ministry group, PAX-O also hosts an annual fundraising dinner called Empty Bowls, featuring student-made dinnerware, to raise awareness about hunger.
Study abroad: Study on any continent except Antarctica, thanks to Juniata's partnerships. Recently, peace and conflict students have studied in Ecuador, Germany, India, Northern Ireland, Mexico, Rwanda, and The Gambia.
The Peace Chapel: Explore Juniata's Peace Chapel, a place for reflection adjacent to campus. It was designed by Maya Lin, known for her austere Vietnam Veterans Memorial in D.C.
Undergraduate Research: Research a compelling topic of your choosing with the guidance of a PACS faculty member. Then, present at conferences—like Juniata's Liberal Arts Symposium or the National Conferences on Undergraduate Research. Recent Examples: Nora Connors '17, "Improving Healthcare: What the Patient Has To Say," Stephanie Farfan '15, "Inclusivity as Intractable Conflict: Creating Nuanced Dialogue at Juniata."