2018-2019
Cross-cultural Connections
Through Oct. 20, 2018
What motivations and styles are common to human expression, and what ones are culturally unique? Drawn from the Museum's collection, paired objects from different cultures encourage conversation about the languages of art. See a rotating selection of rarely shown Navajo textiles and Japanese prints in visual dialogue.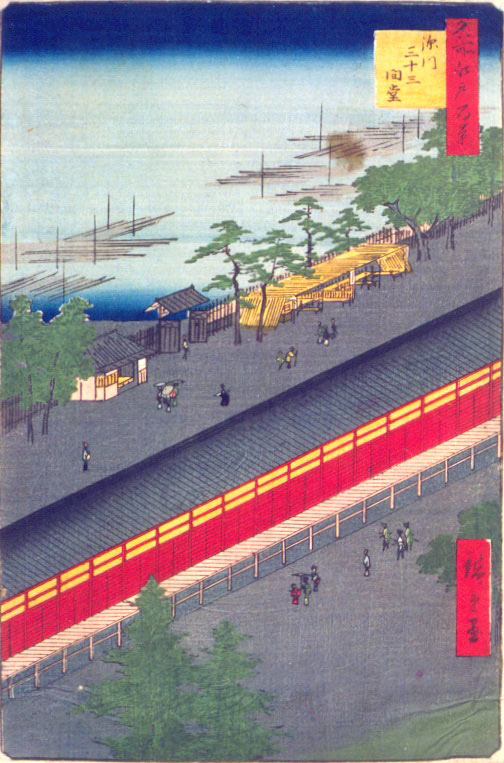 Mark Conti: In the Mind's Eye
Sept. 20 – Nov. 3, 2018
Juniata alumnus Mark Conti '75 returns to campus for an exhibition of his recent photographic work. Conti is drawn to natural and man-made subjects, and often finds recurring forms in disparate images. He is fascinated with discovering physical abstractions in the external world that mirror images in his imagination. With these images Conti invites us to re-examine what is before us as if seeing it for the first time.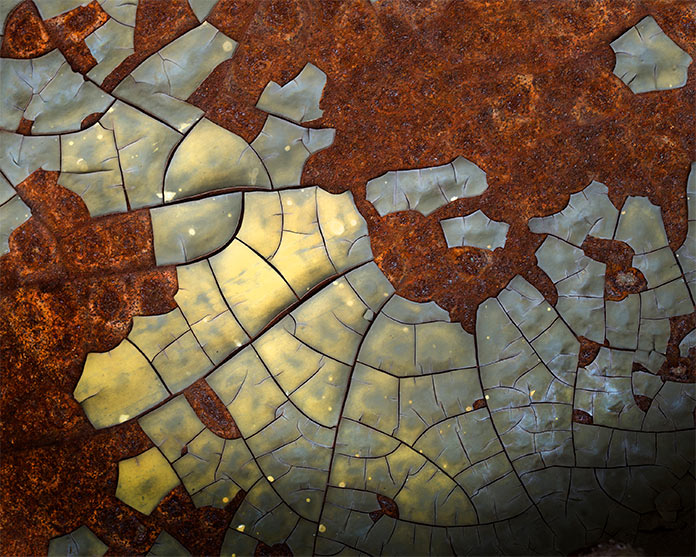 Mining the Museum: Recent Acquisitions
Nov. 15, 2018 – Feb. 2, 2019
Students in the Juniata College Museum Studies Practicum and Museum Education classes collaborate to develop and install our second annual Mining the Museum exhibition. This year's theme focuses on recent acquisitions to the JCMA's collection and will include works by Steven Barbash, Julie Blackmon, Barnard Taylor, and José Quezada, among others. This exhibition encourages campus and community members to consider the role of the JCMA and help define its future.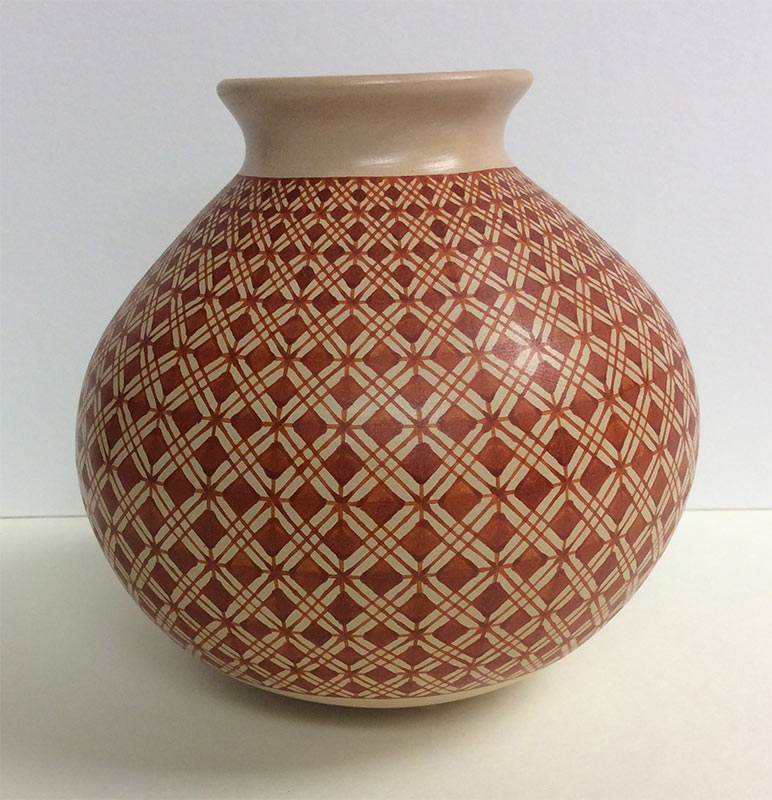 Rembrandt: The Consummate Etcher and other 17th Century Printmakers
Feb. 14 – Apr. 13, 2019
Rembrandt is generally considered to be one of the most important figures in western art history. He is known for his exploration of the personality and moods of his subjects, as well as for his wide-ranging subject matter, prolific output, and influence on other artists. This exhibition, on loan from Syracuse University Art Galleries, presents Rembrandt's prints alongside those of fifteen of his contemporaries. Organized thematically to feature landscapes, scenes of daily life, portraits, and religious subjects, the exhibition encourages visitors to discover the similarities, differences, and technical achievements of these talented artists.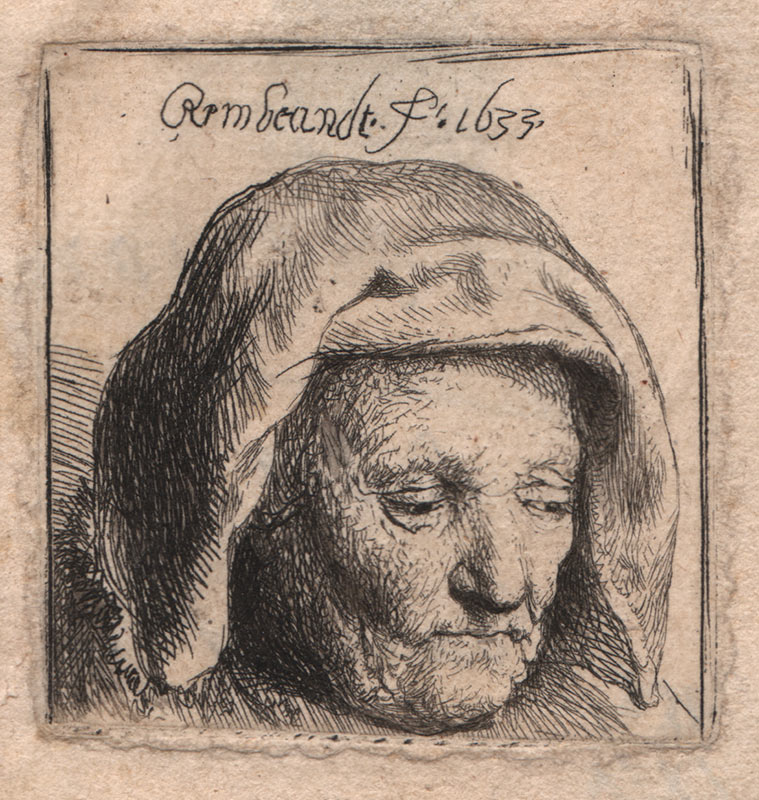 Face-Time
Mar. 25 – May 18, 2019
The JCMA presents a wide-ranging exhibition of portraits in support of FaceAge, on view March 25 – 31 in Beeghly Library. FaceAge (Faceage.org) provides a platform for challenging our cultural assumptions around aging and provides opportunities for intergenerational dialogue and building connections through storytelling and other interactive programming. At the JCMA, works on loan from local collections join those from our own holdings to explore what we interpret, assume, and learn from faces, past and present.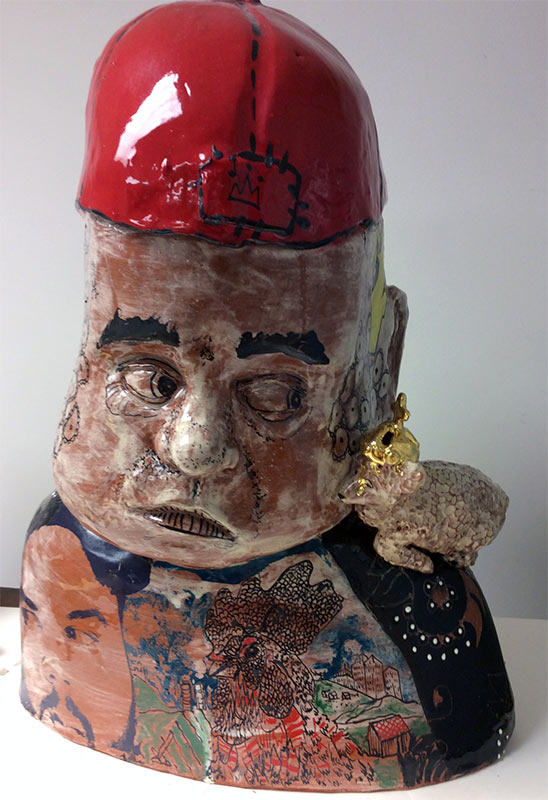 2017-2018
Celebrating Huntingdon
Sept 18 - Dec 9, 2017
In honor of Huntingdon's 250th Anniversary, the JCMA is proud to present the ORIGINAL portrait of Huntingdon founder William Smith, painted by renowned artist Gilbert Stuart around 1801-1802. This spectacular (and large!) painting is graciously on loan to us from the Crystal Bridges Museum of American Art in Bentonville, Arkansas. The exhibition also features portraits from Juniata's history, and invites visitors to think about whose faces will appear in the future of Juniata and Huntingdon.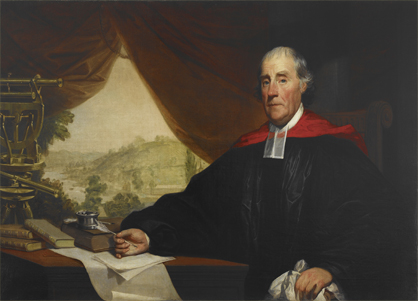 Connected Threads: 40 Years of the Embroiderer's Guild
Sept 21 - Nov 4, 2017
The Museum's connection with the local community continues with an exhibition featuring embroidery work by members of the Huntingdon Chapter of the Embroiderers' Guild of America. Presented in honor of the chapter's 40th anniversary, the exhibit features contemporary works executed in a variety of techniques, shown alongside antique works, some of which were made by relatives of the members. These pieces demonstrate continuity and evolution in an art form that crosses time and culture.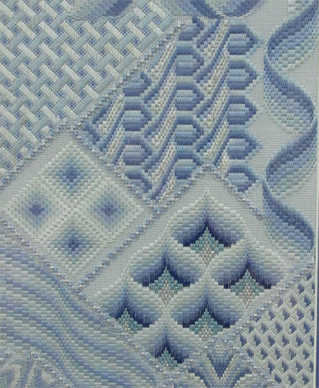 Picasso Imaginary Portraits
Nov 16, 2017 - March 3, 2018
Stephen Althouse: Transfigurations | Large-scale Photographic Works
Jan 18 - April 7, 2018
Unframed, the large-scale photographic works by Pennsylvania native Stephen Althouse have the weight of sculpture, the medium in which he began as an artist. Through evocative lighting, starkness, and scale, Althouse transfigures humble, once-used objects of wood and iron – often farm tools – into objects of mystery for contemplation. Each scratch on a hand-worn surface, each crease in a linen drape, each accretion of rust, comes vibrantly alive. For a video overview of this exhibition, click here.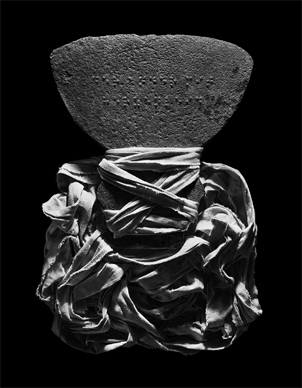 Dark Horse | Gabriela Munoz Installations
March 15 - Jun 23, 2018
Arizona artist Gabriela Muñoz explores the nature of women's work through personal histories that connect past and present. Combining silk-screen printing and transparent, vacuum-formed plastics, the sculptures and images address the intersection of private and public lives of women from different generations, and how our past informs the nuances of our present. Dark Horse signifies that recognition for women's work, in all its variations, does not come easily.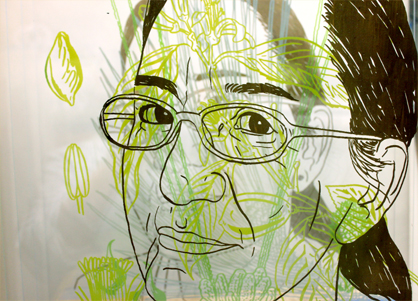 Capstone Exhibition
April 19 - May 19, 2018
Senior students in the visual arts present their work in the formal setting of the museum. Join us to celebrate the accomplishments of these emerging artists!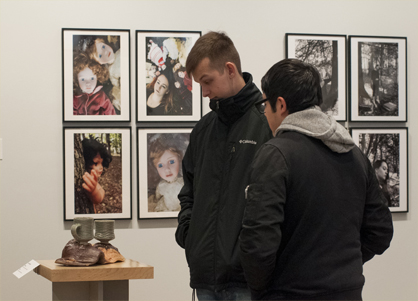 2016-2017
Pure Photography Exhibition: Pictorial and Modern Photographs from the Syracuse University Art Collection
September 22 – October 29, 2016
As the medium of photography matured, photographers repeatedly re-evaluated its possibilities – from document to art. This exhibition showcases work from the early 20th century, at a pivotal moment in this development. The Pictorial approach rendered images that shared visual qualities of paintings and drawings; from this understanding of photography as art form evolved the impetus for "straight" photography that exploited the capacities of the camera itself to capture shape, form and texture. The exhibition includes works by Edward Steichen, Alfred Stieglitz, Paul Strand, Berenice Abbott, Manuel Alvarez Bravo, and others. This exhibition is organized by the Syracuse University Art Galleries.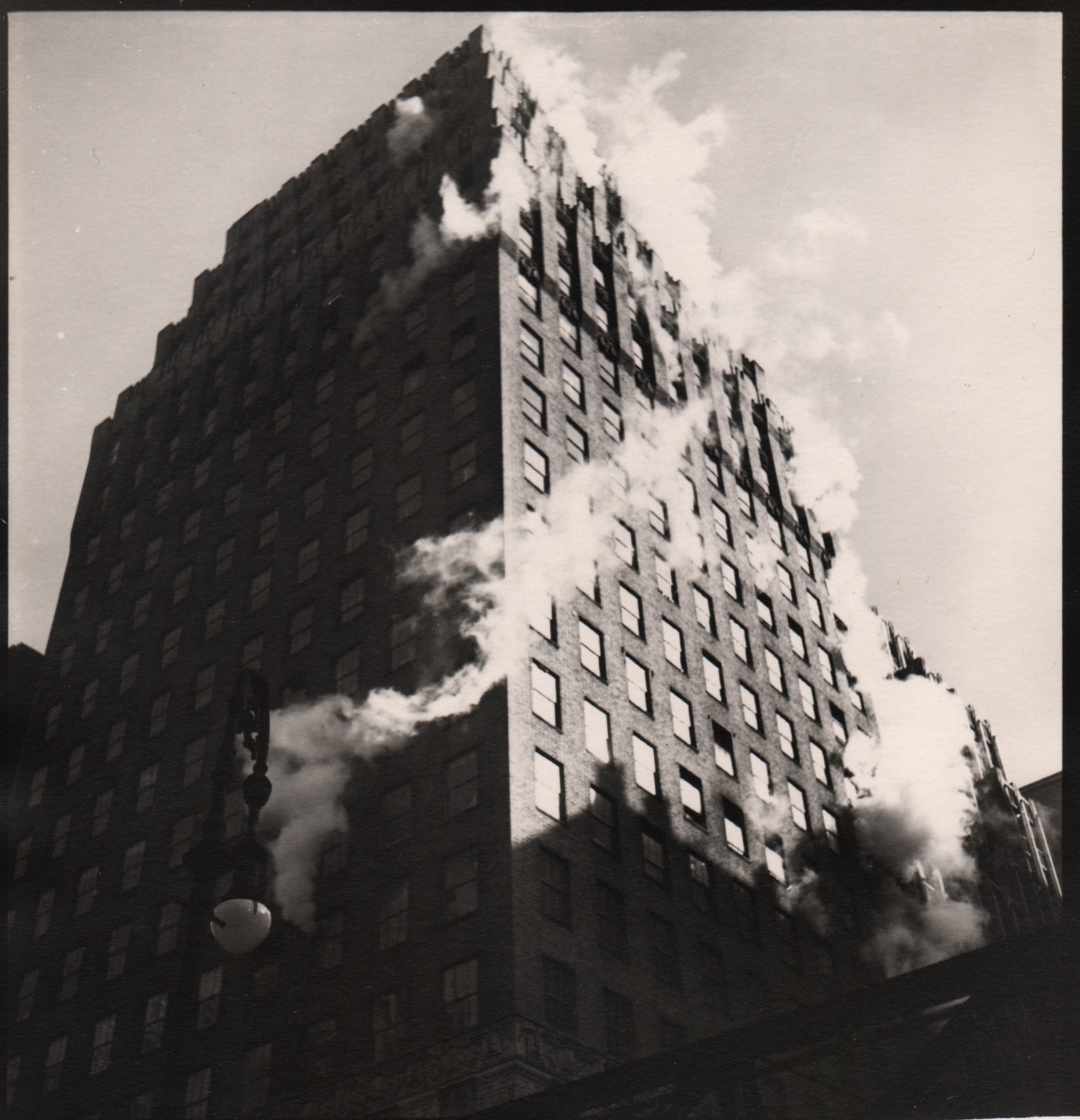 Psychotopia: Landscape Paintings by Paul Chidester
November 10, 2016 – January 28, 2017
Internationally recognized artist and Penn State University Professor of Art Paul Chidester has always been drawn to the landscape. Inspired by the entropic landscapes and photography of Robert Smithson, the "hallucinatory descriptions of urban spaces and landscapes" used by writer J.G. Ballard, and nostalgia in the works of painters De Chirico and Philip Guston, Chidester attempts to collage and merge various points of view. The fictitious landscapes borne out of this process stimulate our imagination and offer new ways of seeing.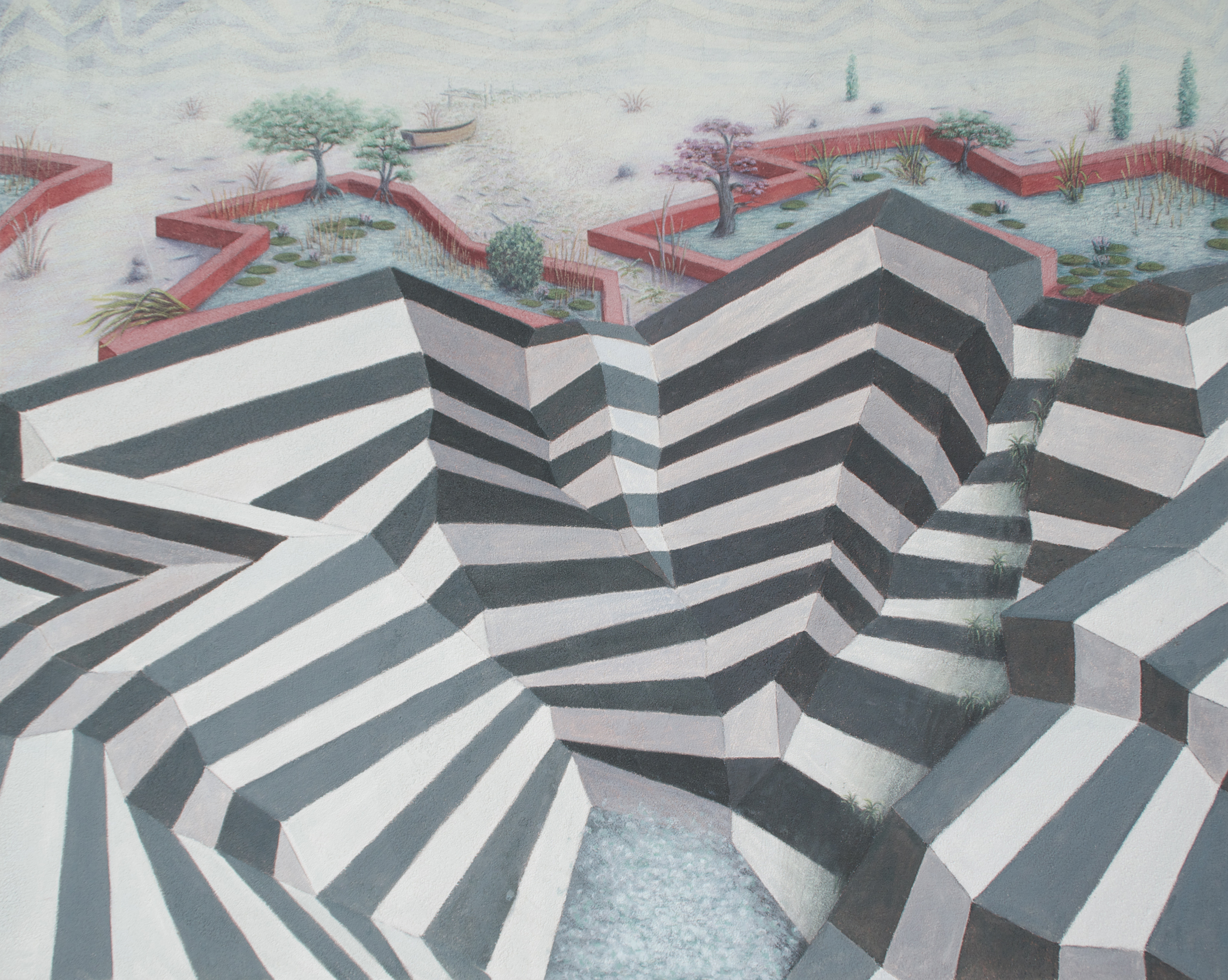 Student Exhibitions
Februrary 9 – March 4, 2017: Student Exhibitions
March 16 – March 25, 2017: Capstone Senior Exhibition
The JCMA provides students a professional space to share their talent, learning, and passion for the visual arts. The arts faculty bring a wide range of student work out of the studio and into the public space, where museum practicum students then lend their talents to select, arrange, contextualize and install these annual exhibitions.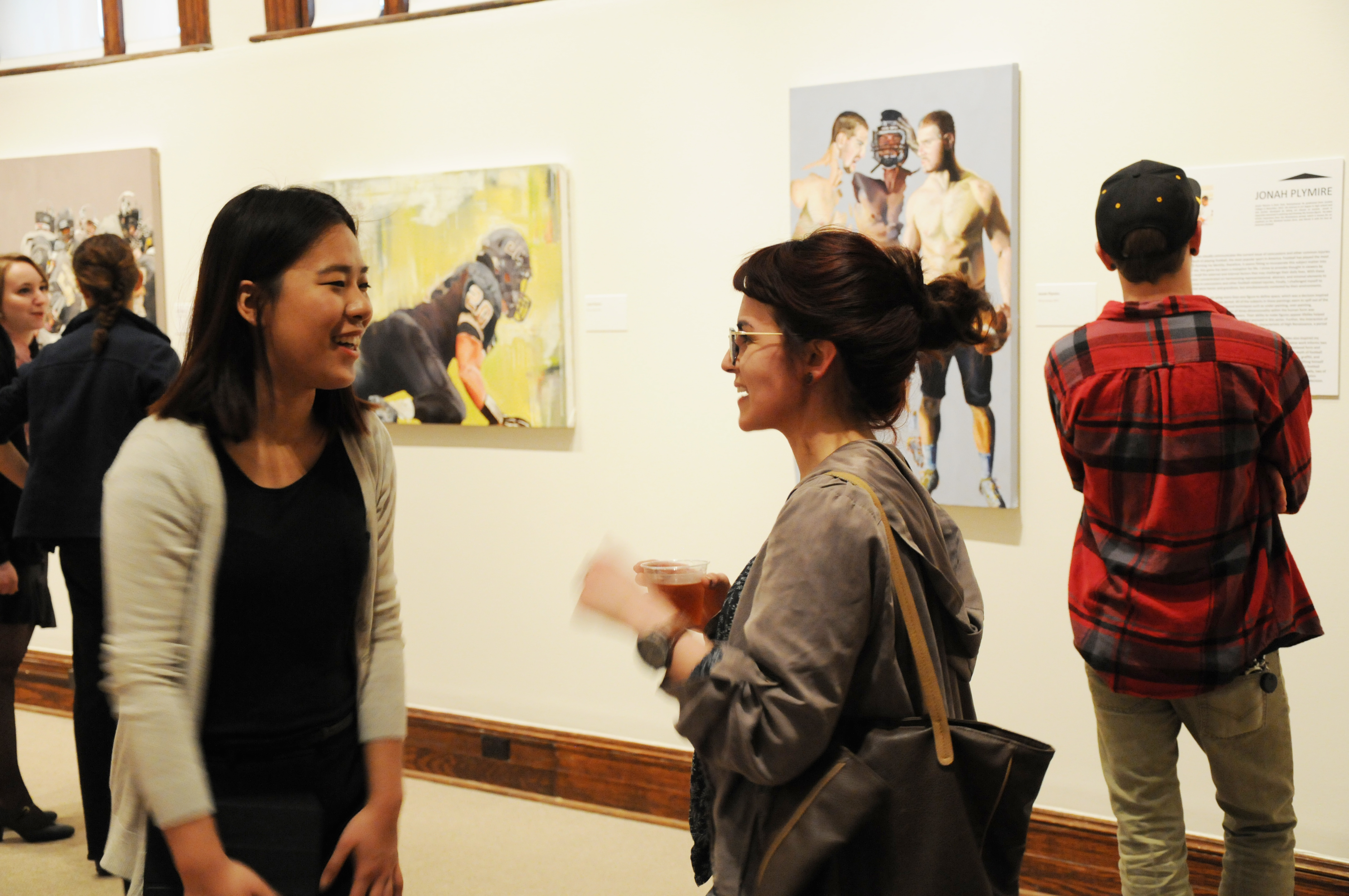 Drawing Flies Exhibition: Jay Hosler's Science Comics
April 6 – September 9, 2017
By visual means, artists draw attention to what we casually miss or deliberately ignore; they make us stop, consider, and re-evaluate our physical and social worlds. Jay Hosler, professor of biology (Juniata College) and graphic novelist, wants you to pause and admire the beauty of that insect before you smush it. Hosler's highly acclaimed science comic books – Clan Apis, The Sandwalk Adventures, Optical Allusions, The Last of the Sandwalkers – harness the sense of wonder that propels researchers and artists alike. This interactive exhibition invites you to explore the creative process of writing and drawing comics – and into the world of insects!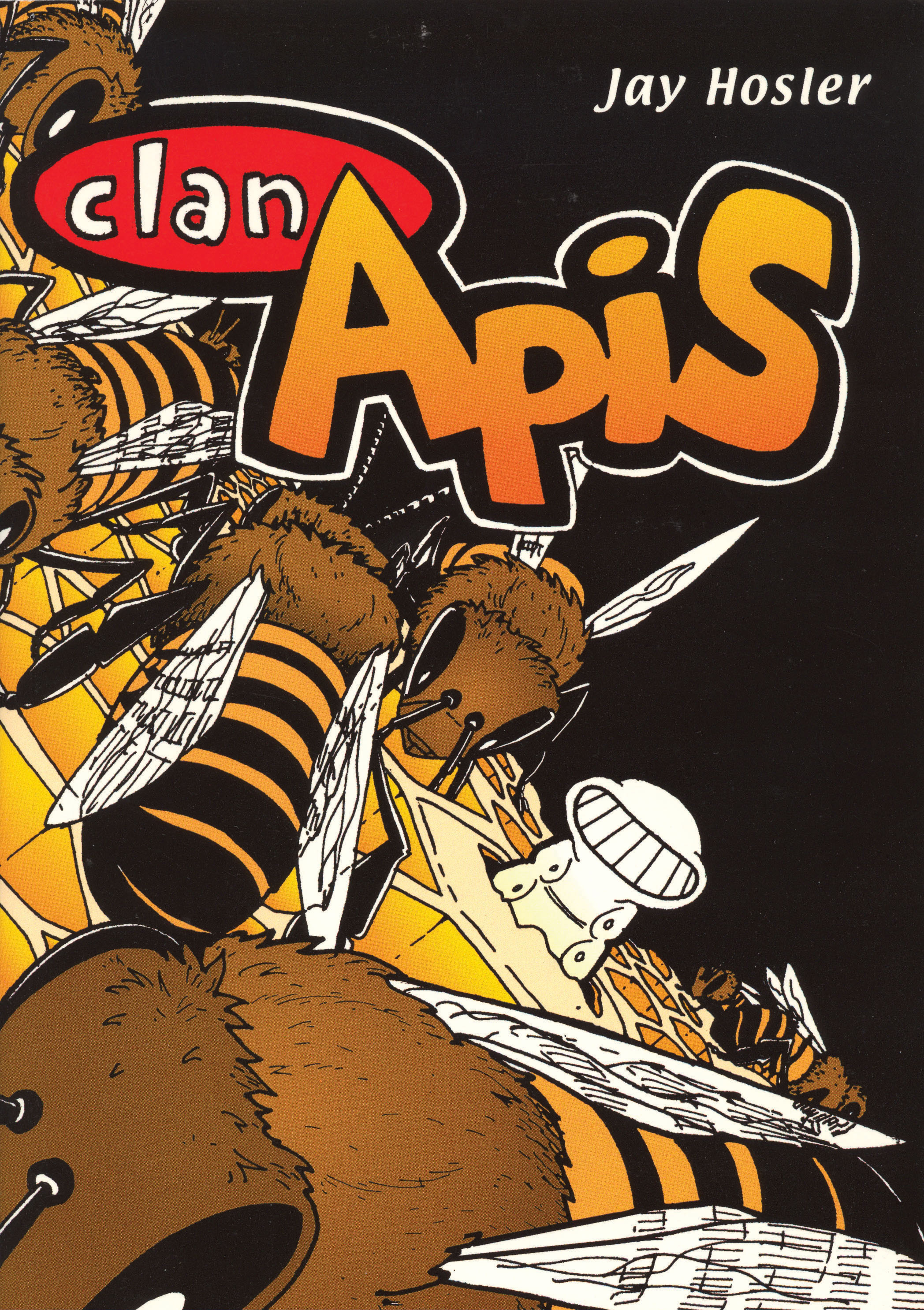 2015-2016
The Art & Science of Portrait Miniatures
September 24 – October 31, 2015
This unique exhibition reveals the synergies between disciplines as we present a collection of rarely seen objects from the Juniata College Museum of Art. Using a collaborative, interdisciplinary approach, professors and students in art history, history, museum studies, and chemistry invited a scientific perspective into traditional art historical research to study the materials and techniques of these small yet precious paintings that served as tokens of affection and remembrance in the 18th and 19th centuries. The show includes several loans from the collections of Richard Hark, Richard Pencek, and Winterthur Museum, as well as silhouettes, small landscapes, and more traditional portraits that help to put the museum's own collection of miniatures into context. Discover how art and science together can provide a new and rich dimension to the ways we look at and think about art and material culture.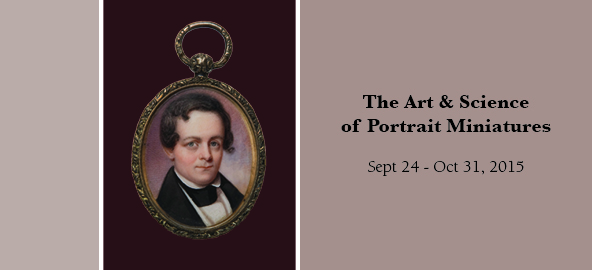 Crossing Cultures: Belle Yang, A Story of Immigration
November 12, 2015 – February 6, 2016
Belle Yang translates her experiences as a Chinese-American immigrant into bold, powerful artworks focused on migration and identity. Yang is a celebrated author, graphic novelist, and illustrator who sees herself as a voice of justice for immigrants; her art sheds light on the immigrant experience and what it means to be American. In charming, nuanced depictions of family stories and childhood memories, Yang narrates her family's inspirational journey from China to America with insight, wit, and humor. Yang's works have been widely exhibited at museums and cultural centers across the country, including the National Steinbeck Center, Monterey Museum of Art, Pacific Asia Museum, and the Boston Public Library.
Crossing Cultures: Belle Yang, A Story of Immigration was developed by the Bakersfield Museum of Art, in collaboration with the Santa Cruz Museum of Art & History, California, and toured by International Arts & Artists, Washington, DC.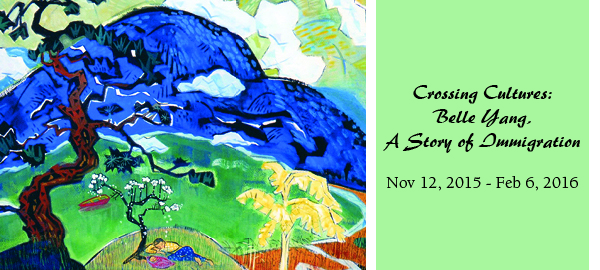 The Annual Student Exhibition
February 18 – March 24, 2016
The annual student juried exhibition is a highlight of the year. Studio art professors Bethany Benson, Monika Malewska, Pat Howard, Rob Boryk, and Kirsten Olson provide an initial round of evaluation of student work. Museum Studies Practicum students then lend their perspectives in a second round of jurying before preparing and installing the exhibition. Featuring student talent from across campus, The Annual Student Exhibition presents work in a variety of styles and media produced in introductory, intermediate, and advanced level classes. It truly showcases what the Department of Art & Art History has to offer.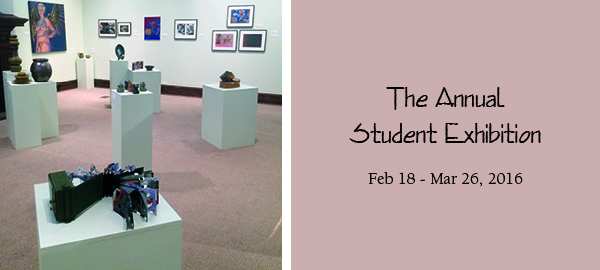 Senior Capstone Show
March 31 - April 9, 2015
Join us in celebrating the accomplishments of talented emerging artists. The Senior Capstone Show features work by studio art students who each generate a thematic body of work structured around an independently chosen theme or subject. Students communicate their personal vision through formal elements and conceptual considerations. The capstone experience helps students understand their practices within the broader context of contemporary art and gain perspective by presenting their work to the public in a professional setting.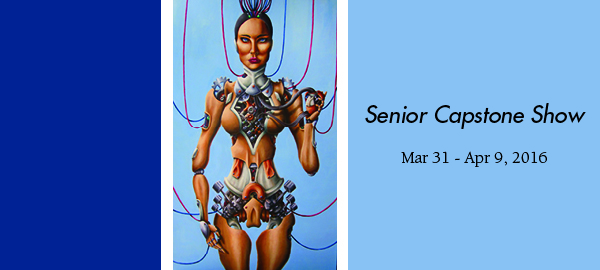 Measured Relationships: Ceramics by Robert Boryk and Kirsten Olson
April 21 - September 10, 2016
Ceramic artists Robert Boryk and Kirsten Olson explore the nature of relationships—both visual and social. Boryk, who received his MFA in 2014 from Southern Illinois University, draws attention to the way forms and surfaces relate, both in individual pieces and within groups of objects. He also considers "the relation between what viewers expect in works versus what they actually see" when confronted with a sculpture. Olson, a 2011 graduate of Juniata who went on to receive her MFA in 2014 from the University of Alaska Fairbanks, brings an interest in anthropology to her vessels. She believes that "utilitarian ceramics are unique in their ability to draw people together as they share in nourishment, ideas, and the creation and sustainment of community and relationships," noting that pottery can be a "reminder of the time-honored rituals and processes that enrich our lives."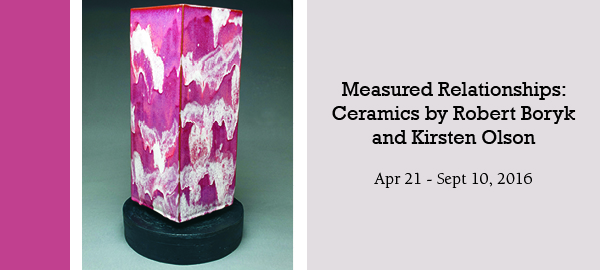 2014-2015
Philagrafika: 10 Years of Innovative Printmaking
September 25, 2014 - November 1, 2014
This exhibition showcases work by contemporary artists Alice Oh, Virgil Marti, Dennis Lo, and Candy DePew, among others. The Philagrafika Invitational Portfolio Project invites local artists each year to work with master printmakers and Philadelphia print shops to create original limited edition prints. The project encourages artists from a wide range of disciplines—many of whom get their first exposure to printmaking through the program—to experiment with a variety of printmaking techniques including silkscreen, etching, digital prints, and lithography. The resulting portfolio of prints is a richly decorative display of images ranging from the figurative to the abstract, from the narrative to the fantastic. It provides a record of Philadelphia's rich and innovative art scene, and brings significant exposure to the artists who have participated. The prints are in the collections of the Philadelphia Museum of Art, the Free Library of Philadelphia, the New York Public Library, the Whitney Museum of American Art, and numerous private collections.
"Philagrafika: 10 Years of Innovative Printmaking"
Talk by Rick De Coyte
4-5 p.m., Thursday, September 25
Neff Lecture Hall
von Liebig Center for Science
Khara Koffel: Every Before Has An After
November 13, 2014 - February 7, 2015
Pennsylvania native and Juniata alumnus Khara Koffel returns to the College with an exhibition of conceptual work focused on nostalgia, distance, and relationships. Her installations are often based on memory; they are inherently personal in their reflection of her own story and yet, as she says, "vague enough to apply to a more collective past." Koffel uses as her materials everything from playing cards to matches to yarn, from sand to fortune cookies to paper covered with artificial tear-soaked mascara. She says the themes in her work center on "time, distance, and relationships and the ongoing struggle of maintaining them throughout the course of a lifetime." Koffel graduated from Juniata College in 2000 and went on to complete an MFA in sculpture from the University of Alabama, Tuscaloosa. She is currently an Associate Professor of Art, the Art Program Director, and Director of the Applebee Gallery at MacMurray College in Jacksonville, IL, and has an extensive exhibition record at museums and galleries throughout the United States.
Student Exhibition
February 19, 2015 - April 2, 2015
The annual Student Exhibition is once again sure to please. This much anticipated event celebrates the tremendous talent and hard work of Juniata's Studio Art students as well as the professors who help to shape their vision. Throughout the year students explore a variety of media including book arts, ceramics, digital art, drawing, photography, and sculpture. Projects completed for each class are juried first by the professors and then by the Museum Practicum students. The result is a diverse exhibition featuring the highlights of what was created in the various studio art classes offered through the Department of Art & Art History.
Unraveled: Paintings by Afarin Rahmanifar
April 16, 2015 - September 12, 2015
Born in Tehran, Iran, Afarin Rahmanifar has emerged as one of the leading Persian painters working today. Her artistic vision originates, she says, "at the intersecting points of eastern and western culture." She understands her journey toward her present identity as an American Iranian woman through these concepts: "Separation"…from what one has been a part of. "Belonging"…to that which is different. "Appearing," then "disappearing," then "reappearing" again. Rahmanifar strives to show the body as a vessel, moving through this Journey, taking in new experiences for the mind to process. The intellectual and emotional parts of the self are changed through the act of Separation; the changed self belongs both to the past and to the present. In her work, Rahmanifar says, she creates "ideal feminine figures or spaces," portraying the Feminine as desiring not just beauty, poetry and seduction, but also desiring, as does the artist herself, to tell her personal stories, which have shaped her life as a woman. Rahmanifar's paintings, lyrical and mystical, intricate and exquisitely beautiful, are informed, too, by the great mystical Sufi poet Rumi, of Persian literature. Her work has been widely collected and exhibited across the United States and internationally at venues including Columbia University, University of California at Berkeley, and Yale University. She has an upcoming show at the Kala Art Institute Academy in Panaji, Goa, India in 2015.
2013-2014
Mia Brownell: Delightful, Delicious, Disgusting
April 10 – September 13, 2014
The mesmerizing paintings by contemporary artist Mia Brownell fuse the realism of 17th century Dutch still life artists with an interest in what she describes as "scientific models of proteins" and a fascination with "American attitudes toward food as a commodity." In her captivating images, intertwining grape vines swirl through space in shapes reminiscent of DNA helixes, chromosomal strands, and chains of amino acids. Brownell creates lushly realistic visions of her subjects while simultaneously exploring what lies beneath their surfaces both microscopically and symbolically. Art critic Cate McQuaid describes Brownell's work as "a postmodern fruit cocktail that marries today's fascination with genetics and the building blocks of life with old-style painterly seduction." Brownell has won numerous awards, exhibited widely in the United States and abroad, and her work has been reviewed and featured in a number of publications including The New York Times, Boston Globe, Gastronomica: The Journal of Food and Culture, and Hi-Fructose.
Brownell is currently a professor of art at Southern Connecticut State in New Haven, Connecticut.
Infinite Mirror: Images of American Identity
September 19, 2013 - October 26, 2013
Opening Reception Thursday, September 19th, 5-6:30PM at the Juniata College Museum of Art
"Infinite Mirror" presents work by 39 culturally-diverse artists from across the United States. Such internationally renowned artists as Luis Jimenez, Tomie Arai, Faith Ringgold, Jacob Lawrence, Elizabeth Catlett Mora and others use portraiture and figuration as symbols for emotional and social ideas. The artwork is personal, reflective, autobiographical and of a high technical quality, creating an exhibition that is both visually beautiful as well as socially relevant. The exhibition includes the work of first generation Americans and emerging new immigrant artists that examines issues and themes of race, gender, religion, history, politics and family.
Please join us for the Opening of "Infinite Mirror" and more:
Following the Opening of "Infinite Mirror: Images of American Identity," the JCMA together with the Juniata College Office of Diversity & Inclusion's "EDI" series present Within the Silence, a one-woman play about the mass incarceration of Japanese Americans during WWII, a subject also explored by "Infinite Mirror" artist Scott Tsuchitani, whose parents and grandparents lived through that experience.
"Within the Silence" will be performed at 7:30 PM in Ellis Hall.
Patricia Howard: Migrations
November 7, 2013 - February 8, 2013
The first darkroom Patricia Howard knew was her childhood kitchen. She would watch her father, a chemist, put red light bulbs in the kitchen and, using little trays to develop the film they had shot, make postage stamp sized prints. In high school, on a summer arts camp outing to a race track, she photographed the horses, the people watching them, and all the excitement of the races. That summer, she says, "I felt that I had found my medium." After earning both a B.F.A. and M.F.A. in photography, Howard went on to create a body of work that brings together her love of animals, her interest in people and their stories, and a sensibility that led her fellow students in college to call her "the Magic Realism person": she wants the viewer to "pick up on something or feel something that I felt at the time, to see if there's some commonality they can appreciate," but also to perceive something mysterious, or unexplained, in an otherwise realistic image—like a man with an armful of chickens. Her exhibition at the JCMA will feature individual subjects and also series that Howard has created: Grange Fair Encampment images, and photographs of the eight houses that her mother's restless father moved his family in and out of, all within the same small Indiana town, during her mother's childhood there. Mystery, her feelings for her subjects, a history of places, and the beauty of all of these come through Patricia Howard's photographs, which the JCMA is honored to present. Patricia Howard is an Assistant Professor of Art at Juniata College.
Student Exhibition
February 20 – March 8, 2014
The annual student exhibition is an ongoing tradition at the JCMA, and once again we are pleased to present this year's group of art students and their finest work from the past academic year. The exhibition showcases a diversity of styles and variety of media including drawing, photography, digital art, book arts, and ceramics. Professors Bethany Benson, Monika Malewska, Pat Howard, Jason Gorcoff, and Louis Reilly foster creative thinking and a dedication to craft in their students, and we invite you to join us in celebrating their vision.
Senior Capstones
March 20 – March 29, 2014
The Senior Capstone Show is the culminating measure of a student's journey in the arts at Juniata. In the capstone course, students produce unified bodies of work centered upon concepts they have chosen to explore; the exhibit, then, allows the students to share their vision and accomplishments with the Juniata community, while gaining valuable experience in professionally presenting their work in a gallery space. Seniors exhibiting in the exhibition have studied under Professors Bethany Benson, Patricia Howard, and Monika Malewska.
2012-2013
Minna Citron: The Uncharted Course from Realism to Abstration
September 20th, 2012 - November 3rd, 2012
The museum is pleased to present a career-spanning retrospective exhibition of the work of award-winning American painter and printmaker Minna Citron. During a career stretching from the 1930s to the 1980s, Citron's work was at the forefront of developments in modern art, experimenting with cutting-edge styles and techniques from her own unique, self-described feminist perspective. Citron believed strongly in the primacy of individual expression, and this belief led her though what she described as the "uncharted course" of her life and career. From the social realist style of her early work to the abstraction and experimental collages she developed later, the principles underlying her methods remained steadfast as she searched the world around her for inspiration, let herself be guided by her unconscious in much of her work, and expressively captured the essence of her subjects. The JCMA exhibition includes paintings, prints, drawings and mixed media constructions-some of which have never before been exhibited to the public-from throughout Citron's career, and highlights the full creative range of an historically important 20th-century American artist. After its debut at the Juniata College Museum of Art the exhibition will travel to museums in Pennsylvania, Georgia, Texas and Minnesota. The exhibition is on loan from the artist's granddaughter, Christiane H. Citron.
Image: Minna Citron, Devil's Dance (Provincetown), 1948, gouache on paper, 17 1/2 x 23 1/2". Image courtesy of Christiane H. Citron.
Cub Creek: Tenth Year Anniversary Exhibition
November 15th, 2012 - February 16th, 2013
Located on 100 acres in the beautiful Virginia Piedmont, the Cub Creek Foundation brings a "rich and diverse ceramic experience to the central Atlantic region." The most important activity of the foundation, according to director and long-time ceramicist and teacher John Jessiman, is "the creation of a supportive residency for emerging ceramic artists." Each resident artist has his/her own studio space and access to a variety of kilns from the Asian anagama to the modern electric kiln. The rolling fields and wide vistas of the Piedmont provide a beautiful and inspiring natural setting; Cub Creek itself, in the words of one former resident artist, "provides abundant space and time to learn, run, explore and grow in."
The Juniata College Museum of Art is pleased to host the final stop of Cub Creek's 10th anniversary traveling exhibition, which demonstrates the rich diversity of forms, technique and expression inspired by Cub Creek. Work exhibited is by Jessiman, other Cub Creek Founders and Board Members including Randy Edmonson, and resident and visiting artists among them Juniata Emeritus Professor of Art Jack Troy.
Image: Randy Edmonson, Untitled, porcelain sculpture, 2011, 35 x 14". Image courtesy of the artist.
Student Exhibition
February 28th, 2013 - April 6th, 2013
The Student Exhibition at the JCMA is a much-anticipated annual event honoring students coming through the Studio Art program at Juniata. Students and visitors alike enjoy the variety of media on display in the gallery, including painting, drawing, photography, computer art, and ceramics, and appreciate the direction provided to the students by Professors Bethany Benson, Monika Malewska, Pat Howard, and Susan Marie Brundage. Please join us in celebrating the accomplishments of Juniata's up-and-coming talented young artists.
Image: Glimpse of the 2012 Student Exhibition.
Evan Summer: Unknown Landscapes
April 18th, 2013 - September 7th, 2013
The structure poised at dock's end in Evan Summer's The Return seems both a presence and an absence. Landforms in the image seem alive, reaching upward to touch the dock. This mutability of forms, the sense of flux and slightly ominous possibility it creates, is one strain of Summer's work. He is accomplished in etching, drawing and collagraph-a printmaking technique involving a collaged plate-as well as collage. Summer brings to his images of landscapes, architecture, and animal and insect forms a background in science, an interest in mathematical perspective, and an experimental approach to printmaking. But the scientific precision he achieves in his work is put into service of the more ineffable aims of the artist: "Interiors and landscapes reflect a history," Summer says. "Things have been built and events have occurred in these places; now the abandoned structures are the only sign of human presence. They are about time and change and conflict-conflict between human creation and the forces of nature. I feel a sense of mystery even though I created these pictures." In 1993 Summer was elected to the National Academy of Design, an honor held by only 320 living American artists and architects. He has exhibited in, and won, major competitions around the world including in Beijing, Krakow, and Fredrikstad, Norway. His work is in numerous public collections including the Metropolitan Museum of Art, the Corcoran Gallery of Art in Washington, D.C., and the National Gallery of Art. Summer is currently professor of art at Kutztown University of Pennsylvania where he has taught printmaking since 1984.
Image: Evan Summer, The Return, collage on panel with oil, acrylic, graphite and pastel, 2011, 40 x 30". Image courtesy of artist.
2011-2012
Above and Below: Sykscrapers to Subways in New York City
September 15th - October 29th, 2011
The landscape of New York City changed dramatically throughout the first half of the twentieth century. Skyscrapers, known as cathedrals of commerce, were being built all over the city, transforming the urban skyline; the transit system grew with the expansion of subways and elevated railways. Such unprecedented and dramatic changes were "majestic and inspiring" to some, "dysfunctional and intolerable" to others. In etchings, engravings and photographs, artists including Berenice Abbott, Reginald Marsh, S.L. Margolies and Charles Sheeler celebrated amazing feats of architecture and engineering, captured the dehumanizing effects of the urban landscape, and documented the dramatic social issues that accompanied such developments. The city was a constant source of inspiration for these artists and the images in this show spanning the years 1913 to 1949. Above and Below is on loan from the Syracuse University Art Galleries.
Image: S.L. Margolies, Man's Canyons, aquatint and etching on laid paper, 1936, 11 7/8 x 8 7/8". Image courtesy of Syracuse University Art Galleries.
Rebecca Strzelec: The Age of Bears and Other Self Portraits
November 10th, 2011 - February 4th,2012
The Age of Bears and Other Self Portraits is a "collection of non-representational self-portraits" by Rebecca Strzelec, associate professor of visual arts and program coordinator of Visual Art Studies at Penn State Altoona. Strzelec creates "wearable objects" using a digital process known as Computer Aided Design (CAD), in which designs, initially created on a computer, are then turned into 3D objects, built layer by layer in plastic resins through a technique known as rapid prototyping. Some of Strzelec's self-portraits, such as the neckpieces in the "Layers" series, reflect on the process of using a machine to depict time, while others are related to the artist's child/teen years. These all served as research, experimentation and preparation for the Age of Bears series, inspired by a 2005 camping trip in Central Pennsylvania during which she learned about the local black bear population. Strzelec was intrigued by the way scientists analyze bear teeth by looking at the pattern of "rings" that form on a bear's tooth over time, much like those formed in the wood of trees; Strzelec saw immediate parallels with the "layering" processes of CAD. The works on display in this exhibition thus explore the connections between science, time, nature and art; between the microscopic layers and repetitive patterns found in nature, and the visible layers and forms of the art created through the rapid prototyping process. The work reflects, says the artist, "the merging of science, technology, design and personal history."
Image: Rebecca Strzelec, Age of Bears 1 (left) and Age of Bears 2 (right), clip-on brooches, fused deposition modeled ABS plastic, 2010, each 6 3/4 x 3 1/2 x 1 1/2". Image courtesy of the artist.
Student Exhibition
February 16th - March 17th, 2012
This popular annual event draws together works by students in the fine arts program at Juniata. Working under the direction of Professors Bethany Benson, Monika Malewska, Pat Howard, and Susan Marie Brundage, students will display their artistry in a variety of media, including painting, drawing, photography, computer art, book art, and ceramics.
Image: Installation of previous Student Exhibition depicting variety of media including textile and ceramics. Juniata College Museum of Art.
Senior Capstone Show
March 22nd - March 31st, 2012
The Senior Capstone Show is the culminating measure of a student's journey in the arts at Juniata. In the capstone course, students produce unified bodies of work centered upon concepts they have chosen to explore; the exhibit, then, allows the students to share their vision and accomplishments with the Juniata community, while gaining valuable experience in professionally presenting their work in a gallery space. The seniors exhibiting in the show have studied under Professors Bethany Benson and Monika Malewska.
Image: Stephen Horwath, Portrait of Jennifer, oil on canvas, 2011, 36 x 24". Image courtesy of artist.
Bethany Benson: Intimate Interactions
April 12th - September 8th, 2012
The museum is pleased to introduce the work of Bethany Benson, who came to Juniata in 2007 as assistant professor of art. Discovering as a child that working with clay came naturally to her, Benson has long been inspired by the capability of the material, which in her hands assumes fluid and elegant forms. Benson thinks of her ceramics as three- dimensional canvases on which she makes designs meant to accentuate the form. It is not just the eye, but all the senses, Benson says, that she wants to engage, and thus her fascination with cups, which can engage the senses of sight, touch, taste, and smell. With senses stirred in this way, Benson says, the user of the cup enters into an intimacy with its maker --"who has made the lip of that cup for your lip to fit on." It is Benson's deliberate intent, she says, to create the possibility of these intimate interactions--"my pieces are not fully realized until they are completed by the viewer through use"--in a world in which technology and virtual encounters can seem to take the place of real, human ones. Maker, object, and user joined, Benson hopes, can mean "the revival of true interaction."
Image: Bethany Benson, Cup, white stoneware, soda fired, 2010, 3 1/2 x 2 1/2". Image courtesy of artist.
2010-2011
Mohammed Al Shammarey: Rain Song
September 16th - October 30th, 2010
Do you know what sorrow the rain can inspire?
Do you know how gutters weep when it pours down?
Do you know how lost a solitary person feels in the rain?
Endless, like spilt blood, like hungry people, like love,
Like children, like the dead, endless the rain.
As a schoolboy in Baghdad in the 1970s Mohammed Al Shammarey was required to memorize lines of poetry by Badr Shakir al-Sayyab, a 20th century Iraqi writer little known in the West but celebrated throughout the Arab world. Al-Sayyab's most famous poem, Rain Song, was important for its innovations both formal and thematic--its experimentation with free verse; its revival of ancient mythic imagery of life, death and renewal; its melding of political and personal tragedy. The schoolboy Al Shammarey, called by his teacher to recite the memorized stanzas of Rain Song, was not moved: "For a young child," he recalls, "this was just homework." But to the adult Al Shammarey, who served in the Iraqi army during the Iran-Iraq and Gulf wars, who witnessed the current war's daily reality of "bodies in the streets" of his beloved Baghdad, who left his homeland for exile first in Jordan and then in the United States, Rain Song was "prophetic."
For this exhibition at Juniata College Al Shammarey created paintings, prints and video art responding to the beautiful and sorrowful Rain Song. A self-taught artist, Al Shammarey relies on both nature and technology in his work: paintings for this show were placed outside to be altered in unpredictable ways by rainfall; these images were digitalized and reduced; Arabic calligraphy was put on by hand; the images again went through a process of digitalizing and ink jet printing. Within the pain of exile, Al Shammarey says, "the computer and I form some sort of a constantly-occupied community."
Al Shammarey has exhibited his work widely in the Middle East and in group shows at the British Museum, Columbia University and the Station Museum of Contemporary Art in Houston; this is his first solo exhibition in the U.S.
Image: Mohammed Al Shammarey, from Rain Song series, giclée printed on Epson textured fine art paper, 2010, 43 ¼" x 35 ¾". Image courtesy of the artist.
Mary Cady-Rubinstein: Wood Work
November 11th, 2010 - February 12th, 2011
Though she was born in Texas and began her artistic training there, it is central Pennsylvania that has been home to Mary Cady-Rubinstein for most of her adult life, and that has become a strong presence in her work. Pieces of wood, sometimes found on walks up the mountain near her house in Reedsville, are carved into three-dimensional forms: from a piece of sycamore comes a swan; from hollowed-out walnut, a human figure; from cherry wood, a dog. In these forms, worked free from the wood by her carving knives and gouges, trees that have been cut down "after growing for ages and ages" can live on, Cady-Rubinstein says. This respect for the organic qualities of wood is carried into another means of expression—the painted wood reliefs that she began making twenty years ago. Cady-Rubinstein developed a painstaking process for her "boards," which, she says, cannot be categorized neatly as either sculpture or painting. Working from a drawing, she cuts into the boards, careful to follow the grain, "which changes constantly." After the forms have been cut out, she applies a coat of gesso, then layers of acrylic paints, to make a glowing surface. And across the boards' surfaces, the rich compilations of imagery—central Pennsylvania scenes merging with scenes from Greek mythology merging with biblical merging with literary images—reveal a deeply informed and vividly alive artistic imagination, worked into the wood.
Mary Cady-Rubinstein, whose training has included an MFA from the University of Iowa and study at the Art Students League of New York under William Zorach, has exhibited widely and received many awards for her work.
Image: Mary Cady-Rubinstein, Pennsylvania Styx, painted wood relief, 2006, 23 ½" x 36". Image courtesy of the artist.
Student Exhibition
February 24th - April 2nd, 2011
The museum's annual Student Exhibition celebrates the accomplishments of Juniata's young art students. In classes with Professors Bethany Benson, Monika Malewska, and Pat Howard, the students are taught how to combine traditional skills with contemporary vision, creating works in diverse styles and media. By providing an opportunity to display these works in public, the exhibition, according to painting, drawing and photography professor Monika Malewska, "generates a stronger sense of purpose in the student artists."
Opening Reception: February 24, 5:00-6:30 pm.
Image: Installation of previous Student Exhibition depicting the variety of media in which students work. Juniata College Museum of Art, 2010.
Father / Daughter Photography: The Landscapes of Steven Barbash and Laura Reid
April 14th - September 3rd, 2011
This exhibition showcases the landscape photography of father/daughter artists Steven Barbash and Laura Reid. After moving to central Pennsylvania in 1960 to teach studio arts at Juniata College, Barbash bought a farm outside of town in an area now occupied by the man-made Raystown Lake. During his ten years on the farm, he took many photographs along the "rough and exotic forests" of the Juniata River's Raystown Branch. Nearly forty years later, when he rediscovered the negatives from which photographs in this exhibition are printed, Barbash was filled with nostalgia for a landscape that no longer exists--the "mystic places [that] are now hundreds of feet underwater fermenting into art and myth." Barbash shared his love of photography and of nature with his daughter, buying her a camera when she enrolled in a college photography course. For Reid, exhibiting with her father is a "special thrill" because he inspires her "to notice and appreciate exquisiteness in nature and the art that surrounds us all." Reid took many photographs during the two years she spent in Zimbabwe teaching English in rural schools; she was compelled to capture "the vast beauty of the African landscape and the people who call it home, " finding them to be "artistically irresistible."
Opening Reception: April 14, 5:00-6:30 pm.
Image: Laura Reid, Zimbabwean Woman, sepia photograph, 1995, 16" x 20". Image courtesy of the artist.
2009-2010
Senior Capstone Show
April 22nd - September 4th, 2009
The Senior Capstone Show is the culmination of a year of study comprising two courses in the new Studio Art POE—the Distinction Seminar and the Capstone Course—and features the works of four senior studio art students: Ashley Bright, Diahann Mosier, Erica Quinn and Matthew Wren. The courses, according to Professor Monika Malewska, provide students the opportunity to work independently to "develop a significant body of work" and enable them to learn "how to think critically and communicate their ideas effectively through visual expression." Using painting and photography as their medium, this year's students all focus on the body in some way, considering issues related to women, life and death, construction of realities, and the relationship between the figure and its environment. Please join the Juniata College Museum of Art and the Department of Art and Art History in celebrating the accomplishments of these talented young artists.
Renewal: Printmakers from New Northern Ireland
September 17th - October 31st, 2009
This exhibition showcases the work of eighteen of Northern Ireland's most significant contemporary printmakers, artists who are associated with the regions two most active printmaking workshops: Belfast Print Workshop and Seacourt Print Workshop. While some artists represented in this exhibition explore issues of memory and life experiences, relationships with family and friends, and images from antiquity, most are inspired, in some way, by nature. They seek to capture the expanses of the Northern Irish land- and seascapes, focusing on colors, forms and spaces in an attempt to convey the mood and richness of each setting. Cecilia Stephens takes inspiration for images such as Ridgeways "from the very essence" of what she sees, portraying the "rhythms and cadences of a particular location." The prints on display for this exhibition were created in the decade following the end of nearly thirty years of sectarian violence in Northern Ireland. During this cultural renaissance artists commented on the changing nature of the country, its people and its art, and their images' evocation of the country's richness continues to be compelling. Tour organized by International Arts & Artists, Washington D.C., in conjunction with Belfast Print Workshop, Seacourt Print Workshop and The Arts Council of Northern Ireland.
Image courtesy of International Arts & Artists
Faces of Time: Drawings and Prints by Old and Modern Masters
November 21st, 2009 - February 27th, 2010
In his graduate school days, Juniata professor emeritus of philosophy Robert E. Wagoner spied a small etching by Alberto Giacometti in the window of a bookshop on Harvard Square and, on an impulse, bought it.Thus began a lifelong passion and fascination: "Many of the great artists in history were also etchers and engravers, and of course they make multiple images, and because they're multiples they can be acquired by ordinary people—and I've never gotten over that!" As a collector Wagoner values the spontaneous quality he finds in works on paper, especially etchings and drawings—"There's life in a hand-drawn line." He values, too, the clarity of that line: "Linearity," he says, "is definitive." Over the years Wagoner has further focused his interest upon images of the human face—each face, he says, is "a little drama"; each face "implies that there is a story here that could be told." In this exhibition of prints and drawings selected from Professor Wagoner's collection, in the faces of a boy drawn in red chalk in the 17th century, of two Blackfeet chiefs from the early 19th century, in more abstract renderings of the face by such contemporary artists as Francis Bacon, and Elizabeth Catlett—and in more than forty more images of faces from diverse times and places—are many stories waiting to be told.
Research for this exhibition was supported in part by a Goodman Grant.
Student Exhibition
March 18th - April 10th, 2010
Exhibiting work is an important goal for all artists, and the annual Student Exhibition presents the upcoming artists studying at Juniata with the opportunity to show their work in a professional museum setting. As Juniata student Claire Williams notes, the show provides "one of the only chances for students to participate in a juried competition in the area." Highlighting the range of media and techniques used in the studios throughout the academic year, the exhibition not only celebrates the accomplishments of our talented young artists, it also recognizes the efforts and dedication of our art professors Monika Malewska, Bethany Benson and Pat Howard.
2008-2009
WPA Graphic Works : From the Amity Art Foundation Collection
September 18th - November 1st, 2008
The Works Progress Administration/Federal Arts Project was founded during the Great Depression in 1935 as part of Franklin Delano Roosevelt's New Deal Program. In addition to providing relief to thousands of artists, the New Deal Programs aimed to make art accessible to the general public, thereby raising the standards of cultural awareness within society. In order to achieve this goal, subject matter had to be clearly understandable and identifiable to the public; artists moved away from abstraction and their new representational style came to reflect the democratic ideals of American life. Images of industry, work and play, in both urban and rural settings, focused on the common man. During the eight years of the Federal Art Project's existence, over 5,000 artists, some of whom are featured in this exhibition, produced thousands of paintings, photographs, sculptures, public murals and prints. WPA Graphic Works: From the Amity Art Foundation Collection is part of the personal collection of John A. Stewart, founder and director of the Amity Art Foundation in Woodbridge, Connecticut. The exhibition is on loan from Landau Traveling Exhibitions.
Albert James Webb, Market Argument, lithograph, 1935-1940, 12 ½ x 15". Image courtesy of Amity Art Foundation.
Shared Experience: The Steven Barbash Collection
November 13th, 2008 - February 28th, 2009
Professor of art at Juniata from 1960-1970, distinguished professor emeritus at SUNY-Cortland, celebrated etcher and painter, Steven Barbash is also—as revealed in this exhibition—a collector of works ranging over 50 years by such great American artists as Louis Schanker, Gabor Peterdi, Michael Mazur, and many others. Often the works were acquired by trade with artists who were also Barbash's friends, colleagues, teachers, and students. The collection encompasses painting, the printmaking processes of etching and lithography, and other media. Subject matter ranges from the whimsical—Zevi Blum's Birds of the Unknown World series—to the forcefulness of the commonplace—Michael Mazur's Boiler Room #2, Gabor Peterdi's Vertical Rocks—through the harrowing—Mazur's Images from a Locked Ward series—to the lush simplicity of Gillian Pederson-Krag's Still Life, Santa Cruz. The collected works hold in common a respect for the figural, an innovative spirit, and great technical virtuosity—all part of the mysterious ability to "make marks," as Barbash calls it, that can "expand the imagination and the emotional experience." The museum is pleased and proud to host this exhibition, which travels to us from the Herbert F. Johnson Museum of Art at Cornell University.
Gillian Pederson-Krag, Still Life, Santa Cruz, CA, oil on canvas, 2007, 18 x 18 7/8 ". Image courtesy of the Herbert F. Johnson Museum of Art, Cornell University.
Student Exhibition
March 19th - April 25th, 2009
The annual student exhibition highlights work by Juniata's fine arts students working under the direction of Monika Malewska, Bethany Benson, Patricia Howard and Jason John. The show will feature more than two dozen works in a variety of media including paintings, ceramics, photography, works on paper, digital photography, computer art, book art and sculptures. Selected by the fine arts faculty and museum staff in conjunction with the museum practicum students, the exhibition will showcase some of the best work created in the studios during the academic year. In addition, members of the campus community will serve as outside jurors and award prizes for "best in show" and honorable mention.
Installation of 2008 Student Exhibtiion depicting the variety of media in which students work. Juniata College Museum of Art.
2007-2008
Jacob Lawrence: Three Series of Prints
September 20th - November 3th, 2007
Inspired by the pride in African American identity that the Harlem Renaissance fostered, Jacob Lawrence produced, at the age of 23, his first major series, The Migration of the Negro. In 60 panels he depicted the movement north of hundreds of thousands of African Americans fleeing the racism and poverty of the American South. That series propelled Lawrence into the "mainstream" of the art world. For over 50 years, until his death in 2000, his paintings documented, dramatized, and celebrated the human "capacity to struggle." His subject matter ranged from Harriet Tubman, to the Haitian leader Toussaint L'Ouverture, to the civil rights movement—and to the quieter heroism he'd witnessed every day in the Harlem working-class community. Lawrence's visual language is known for its boldness of pattern, simplified shapes, and emotional directness. In the 1970s he began to reproduce his paintings through silk-screening and otherprinting techniques. The museum is proud to present in this exhibition three series of these prints, including his Genesis series, which draws on Lawrence's boyhood memories of the passionate sermons heard in the Abyssinian Baptist Church in Harlem, and of the power of these sermons to join people together. This exhibition is on loan from Landau Traveling Exhibitions.
Jacob Lawrence, GENESIS Series: No. 5: "And God created all the fowls of the air and fishes of the seas," silk-screen print, 1990, 19 5/8 x 14 3/8''. Image courtesy of Landau Traveling Exhibitions.
Monika Malewska: Counterpoise
November 15th, 2007 - February 23rd, 2008
This exhibition showcases the work of Monika Malewska, who joined the department of art and art history at Juniata in 2006 as assistant professor of fine arts. Malewska's work has been characterized as postmodernist, "which might," she says, "mean many things," reliance on contradiction, for one. Malewska "embraces" art history and at the same time likes "to have fun with it, to turn it upside down." Her paintings blur boundaries between traditional genres like still-life and narrative. They further blur boundaries between what are considered "high" and "low" forms of art. They rely on seductive, bright colors and on "playful, sweet images" to entice the viewer. But then, in the ways that familiar subjects are posed and juxtaposed, they suggest darker qualities and meanings: unease, manipulation, the insidiousness of our "culture of consumption." Yet always with a lightness of touch, Malewska works with layers of thinly-applied oil paints, and various glazes, to create luminous soft-focused surfaces for her paintings. Malewska refers to her work as "a psychological push and pull." And "full of contradiction," like life. The museum is pleased to introduce this compelling painter to the community.
Monika Malewska, Pillsbury Doughboy and Barbie, oil on panel, 2005, 8 x 10''. Image courtesy of the artist.
Student Exhibition
March 13th - April 5th, 2008
This annual event showcases work by Juniata students working under the direction of Sandy McBride, Monika Malewska, and Bethany Benson. The show, selected by the fine arts faculty in conjunction with museum staff, showcases the artistry and skill of Juniata students and will include paintings, ceramics, photographs, digital photographs, and works on paper. In addition, as the Fine Arts program at Juniata continues to grow, an expanded range of courses will be offered during the 2007– 2008 academic year and this year's exhibition will feature mixed-media sculpture in addition to a variety of three-dimensional artwork.
Installation of previous Student Exhibition depicting the variety of media in which students work. Juniata College Museum of Art
The Color Prints of George Baxter
April 17th - September 6th, 2008
George Baxter (1804-1867), a British printmaker trained as a lithographer and engraver, patented a process in 1835 to produce color prints using oil based inks. The Baxter Process, as it was known, was laborious and time consuming, requiring a separate engraving block for every color found in the print, each aligned with meticulous perfection. Baxter's works initially appeared as book illustrations and he quickly became interested in providing inexpensive prints for popular sale, catching the attention not only of the masses, but also of Queen Victoria and Prince Albert, who commissioned him on several occasions. The Color Prints of George Baxter was developed from the permanent collection of the Juniata College Museum of Art and showcases a wide range of Baxter's artistry, including selections from his Missionary Prints, a series inspired by his work for several missionary societies between 1838 and 1847 and published by subscription only. Additionally, this exhibition will highlight Baxter's interest in and illustrations of contemporary events; his images can be found on playing cards, needle boxes, handkerchief boxes and music sheets.
George Baxter, Puss Napping, oil color lithograph, c. 1840s, 4 3/8 x 6 1/4''. Worth B. Stottlemyer Collection.
2006-2007
Seeing the Unseen: Photographs by Harold Edgerton
September 21th - November 11th, 2006
As a doctoral student at the Massachusetts Institute of Technology in the 1930's, Harold Edgerton discovered that an electrical current passed through a vacuum tube filled with xenon gas would produce a light so brilliant, so rapidly pulsing, that it could "stop" the whirring rotors of an electric motor on photographic film. Controlling the light to flash at the same speed as the motor, working with exposures of minuscule fractions of a second, Edgerton was able to photograph and study the rotors as if they were standing still. His stroboscopic device--"God Almighty's lightning in a bottle," he called it—led to the development of today's electronic flash camera, and to Edgerton's life-long passion for high-speed, stroboscopic photography. His curiosity ranged far beyond the bounds of industry: Edgerton photographed the beating wings of a humming-bird, athletes and acrobats in motion, bullets in flight, a drop of milk splattering and re-shaping into a perfect coronet. By "stopping" time and motion, his images allow us to see a beauty and order usually beyond the threshold of our eyes. Seeing the Unseen is organized by the MIT Museum in Cambridge, Massachusetts and circulated by Smith Kramer Fine Art Services.
Harold E. Edgerton, Milk-Drop Coronet, ektacolor print, 1957. Courtesy Smith Kramer Fine Art Services
Brad Stroman: Earth Matters
November 30th, 2006 - February 17th, 2007
This exhibition will highlight the artistic achievements of Pennsylvania artist Brad Stroman. "As a contemporary realist," says the artist, "I am drawn to the everyday visual stimuli of my environment, from the intricate texture of a fallen leaf or the subtle colors within a simple creek stone to the timeworn surface patterns in man-made brick, stone or wooden structures. My responsibility as a socially and politically conscious artist is to interpret those stimuli in not just representational creations, but rather as a personal statement about man's affect on his environment and the constant struggle by nature to survive in the ever-encroaching world of civilized society."
"By incorporating the aesthetic of the Japanese Zen Buddhist concept of wabi-sabi, my paintings become a stage where both man-made and natural objects play out their delicate balancing act. Deliberately austere in composition, they focus one's attention on the detailed trompe o'leil renderings of the subject matter in a way that complements the Eastern philosophy of wabi-sabi. It is through this intimate interaction between my work and the viewer that I hope a stronger understanding develops concerning our imperiled environment's struggle against the daily ravages of man."
Brad Stroman, Five Birch Sisters, acrylic on board, 2000. Image courtesy of Lynden Gallery, Elizabethtown, PA
Student Exhibit
March 15th - April 7th, 2007
This annual event brings together works by students in the Fine Arts program at Juniata College working under the direction of our faculty. This year's exhibition will feature works of art created in classes taught by Alexander McBride and two faculty members new to the art department at Juniata: Monika Malewska and Gwendolyn Yoppolo. The show, selected by the fine arts faculty in conjunction with museum staff, showcases the artistry and skill of Juniata students and will include paintings, ceramics, photography, digital photography, mixed-media sculpture, and works on paper.
nstallation of previous Student Exhibition depicting the variety of media in which students work. Juniata College Museum of Art.
A Century of Change: 100 Years at Carnegie Hall
April 19th - September 8th, 2007
On April 17, 1907, the new Juniata College library, Carnegie Hall, officially opened its doors. Paid for from funds provided by Andrew Carnegie and designed by the New York architect Edward L. Tilton, Carnegie Hall functioned as the college library from 1907 to 1963. The history of this building- from library to gallery space- to the Juniata College Museum of Art will be featured as part of this exhibition in celebration of the one hundredth year anniversary of the this historic building. Through archival photographs, this exhibition provides a visual tour of the Juniata campus, revealing the physical, educational, and social transformations that have occurred on campus and in Huntingdon during the past century. This show is being curated by Jillian Seraphin '07, a graduating senior with a POE in art history and museum studies.
Carnegie Hall, c1907, Juniata College Museum of Art
2005-2006
Antoin Sevruguin and the Persian Image
September 23th - November 5th, 2005
Antoin Sevruguin (late 1830s-1933), an Armenian Christian who lived most of his life in Tehran, was one of Iran's most creative photographers of the late nineteenth century. He recorded intriguing images of Iran, its people, and their culture at a time of significant change. Moving comfortably among diverse worlds, he took official images of the shah and royal court, he ran a portrait photography studio open to the public, while traveling and documenting sites of ancient Persian civilization. Everyday life also held a strong fascination for him: from military parades and ceremonies to young girls in traditional dress and even a traffic jam on a main avenue in Tehran. Despite his prominence, most of Sevruguin's work was destroyed during his lifetime, a result of the tumultuous political events of early 20th-century Iran. Antoin Sevruguin and the Persian Image is organized by the Arthur M. Sackler Gallery, Smithsonian Institution and circulated by the Smithsonian Institution Traveling Exhibition Service (SITES).
Antoin Sevruguin, Village Girl, c.1875, gelatin silver print. Courtesy of the Myron Bement Smith Collection, Freer Gallery of Art and Arthur M. Sackler Gallery Archives, Smithsonian Institution
Bruce Erikson: Unravel
November 18th, 2005 - February 25th, 2006
This exhibition showcases the work of Bruce Erikson, who joins the department of art and art history at Juniata this year as assistant professor of fine arts. Professor Erikson is a masterful painter and teacher. His often narrative style comes, says Erikson, "from personal recollections, memories and dreams which use everyday actions that are often overlooked in significance." His paintings blur the line "between nostalgic projections and true recollections by paying homage to the literary, theatrical and cinematic."
Bruce Erikson, Cutter of Lilacs, 2003-04, center panel of triptych on birch panel, 24" x 36" flanked by two 12" x 36" unhinged wings, image courtesy of the artist
Student Exhibition
March 17th - April 7th, 2006
This annual event brings together works by students in the Fine Arts program at Juniata College working under the direction of Alexander McBride, Jack Troy, and visiting artists.
Installation of previous Student Exhibition depicting the variety of media in which students work. Juniata College Museum of Art
"ARTISTS ENLIST!" Military Posters from 1914-1945
April 21th - September 9th, 2006
ARTISTS ENLIST! examines the cultural and didactic role played by posters produced during WWI and WWII as important tools of communication on the home front. This exhibition considers how posters urged citizens "back home" to enlist for combat, conserve key resources, identify with the national cause, and support political allies. The selection of more than twenty vintage posters includes examples from World War I and World War II and features designs from various countries including the United States, Germany, Great Britain, France, and Canada. The posters demonstrate how artists and illustrators "did their part" during the wars and reveal the transformation of graphic design from the Beaux-Arts tradition of the early twentieth century to the movie-poster style of the 1940s. Works for this touring exhibition are on loan from the Army Heritage Museum, Carlisle, Pennsylvania and organized in conjunction with The Trout Gallery, Dickinson College.
George M. Richards, "Oh Boy! That's the Girl!..." 1918, lithograph, photo courtesy of the Army Heritage Museum, United States Army War College
2004-2005
Rembrandt: the Consummate Etcher & Other 17th-Century Printmakers
September 24 - October 30
Rembrandt is generally considered one of the most important figures in western art history. This ranking has been remarkably stable in the three hundred years since his death and is due, in part, to his virtuoso style, the wide range of subject matter that he included in his work, and his prolific output. Typically, it has been his painting that garners the most attention with the public, but his etchings demonstrate the same genius, diversity of subjects, and vitality that he generated with his brush. This exhibition brings together the printed work of Rembrandt and some of his contemporaries. Arranged in thematic groups including landscapes, genre, portraits, and religious subjects, visitors will discover the similarities and differences as well as the technical achievements of these talented individuals. This exhibition is on loan from and organized by the Syracuse University Art Collection.
Rembrandt van Rijn,The Pancake Woman,1635, etching. Syracuse University Art Collection
Troy / McBride: Imagined Discoveries
November 19 - February 26
This exhibition celebrates the artistry of the fine arts faculty at Juniata College. Combining acrylics, ceramics, and language, Jack Troy and Alexander McBride explore image/text relationships as paintings, pots, and poetry shape the gallery space. "I am one of many potters who feel rewarded by orchestrating a dance between the tentative certainties and the inevitable mysteries of working with clay," explains Jack Troy. That sense of mystery and accidental discovery is shared by Sandy McBride: "I am trying to invent a "unique world" that comes from inside me; from my imagination. I work spontaneously, letting accidents of form build one upon the other." To complement the vision and process of creativity which are fully explored in this exhibition, Jack Troy will provide a poetry reading on the evening of the opening reception.
Alexander McBride,The Sacrifice,1997, acrylic on canvas. Photo courtesy of the artist.
Student Exhibition
March 18 - April 9
This annual event brings together works by students in the Fine Arts program at Juniata College working under the direction of Alexander McBride, Jack Troy, and visiting artists.
Student Exhibition depicting the variety of media in which student work. Juniata College Museum of Art.
Mark Conti - Photographs
April 22- September 10
A graduate of Juniata College in 1975 and a mentor to many of the photography students at Juniata, Mark Conti returns to campus for an exhibition of his recent photographs. Combining the themes of the landscape and the figure, Conti presents imagery that confronts and excites our sense of space and form. "These 'macro' landscapes and abstract images challenge viewers to react to this fragmented view of the world and compare it to their own experience," says Conti. Using a specially developed technique incorporating infrared film, Conti explores "the juxtaposition of the figure to the ground, creating sharp and unnatural contrasts between landscape and elements of the human body."
Mark Conti, Pond Reflection #1.2000, silver gelatin print. Photo courtesy of the artist.
2003-2004
American Woodblock Prints
September 26 - November 8
During the 19th century, woodcuts and wood engravings served as the primary media for reproductions in newspapers, magazines, and printed texts. However, in the twentieth century, until the German Expressionists revitalized interest in the technique, many artists/printmakers had preferred to make etchings. Inspired by European avant-garde images, Japanese woodcut designs, and modern re-interpretations of traditional uses for these media, American artists began to make woodcuts and wood engravings in increasing numbers. This exhibition, on loan from the Syracuse University Art Collection, displays the work of more than forty artists who made woodblock relief prints an important aspect of their artistic output. Divided into thematic groups, the exhibition allows the viewer to see how different American artists used the media to create landscapes, urban scenes, figurative images, and expressionist images.
Jim Dine, Fourteen Color Woodcut Bathrobe, 1982, color woodcut, 65 ¾ x 35 ½ ". Syracuse University Art Collection
Alison Denyer: Organic Forms
November 21 - February 28
Contemporary artist, Alison Denyer depicts beauty through the simplicity of organic forms using etching, collage, and graphite. This exhibition features the artist's latest body of work which investigates the root and stalk structures of plants, showing their complexity and intricacy. Her intention is to show how complex root structures invade a given space for survival. In her work, says Ms. Denyer, "these suspended structures meander their way through space, or simply float. The view presented is that of being underwater or beneath undergrowth as these plants block out much of the light." Alison Denyer is Professor of Drawing and Foundation Studies at Savannah College of Art and Design in Savannah, Georgia.
Alison Denyer, Gourd Study #4, 2001, graphite, 22 x 30".
Student Exhibition
March 19 - April 10
Installation of previous Student Exhibition depicting the variety of media in which students work. Juniata College Museum of Art.
Of Ports and Pastures: Whistler and Hiroshige
April 23 - September 11
Maritime scenes have long been popular among artists and collectors. This was particularly true during the nineteenth century, when trans-oceanic shipping and travel reached unprecedented levels of activity. This exhibition will examine the port in London as represented by James Abbott McNeill Whistler and in Edo (Tokyo) as shown by Ando Hiroshige. While Whistler relies on the subtle tonal effects of etching to create delicate, intimate images, Hiroshige emphasizes compositional design through large planes of color and sharp diagonal lines. Hiroshige's prints were well known to Whistler, who was deeply influenced by Japanese art and aesthetics. Additional landscapes by Whistler and Hiroshige as well as portraits by Whistler will complement these selections, all of which are from the Worth B. Stottlemyer Collection at the Juniata College Museum of Art. David Gliem, assistant professor of art history, will serve as curator for this show.
Ando (Utagawa) Hiroshige, Teppozu, Fox Bridge, Minato Shrine, 77 of 100 Famous Views of Edo, 1856-8, woodblock print, 13 3/8 x 8 7/8", Worth B. Stottlemyer Collection, Juniata College Museum of Art.
2001-2002
Laurie Pruitt / Photographs
April 5 – September 14, 2002
Laurie Pruitt's black and white photographs are based on wanderings, travels, and engagement with the landscape. "I am drawn to the physical aspects of our presence in the landscape: abandoned structures, architectural ruins, paths, tracks, signs of our existence in time and space. These things evoke memory and begin to veil the agents of our imagination. I am intrigued by what grows out of ordinary nature, but transcends it, those moments when the material and the spiritual realm overlap, those moments when we accumulate silent things within us." Laurie lives and works in Kalamazoo. She studied photography at Western Michigan University.
A Tale of Two Cities: Eugène Atget's Paris / Berenice Abbott's New York
September 28 – November 3, 2001
This exhibition examines the work of two artists who were inextricably linked to each other and to the development of Modern photography. Eugène Atget was an important figure among the European Modernists who sought to make photographs that were direct and pure; photographs that did not imitate the posed compositions and soft effects of Old Master oil paintings. This "pure" or "straight" photography aimed to capture what the eye saw, to work with what was there, rather than to construct what the mind imagined. Much of Atget's work deals with images of the architecture, streets, store fronts, and parks in his beloved Paris. Although Atget's work was little known during much of his life, shortly before his death in 1927, his photographs began to attract the attention of the surréalists, in particular Man Ray, who was much enamored with the power of modern photography. Through his association with the surréalists,, Atget met the young Berenice Abbott, a young New York photographer who at that time was working as Man Ray's darkroom assistant. Abbot was deeply impressed by Atget's images, saying later there was a sudden flash of recognition—the shock of realism unadorned. Upon returning to New York after an eight-year absence, Abbott embarked on a project to document the ever-changing Gotham landscape. Her efforts produced a catalogue of images that, like Atget's earlier photographs of Paris, records the city from a Modernist perspective. This exhibition is organized by and on loan from the Syracuse University Art Collection.
Sharyn O'Mara / Debra Di Blasi: Translation
November 16, 2001 – February 2, 2002
Translation represents a panoramic experience through the dynamics of text and object, language and vision. Writer Debra Di Blasi and mixed-media artist Sharyn O'Mara integrate sound, image, and word to create a surrounding. The horizon line and the constant wind, the plowed fields and the burning grasses become the environment of the ordered and the random. Latent sounds and broken words combine to shape a landscape that is part reconstructed, and part newly formed.
What is the sound of wind that does not stop? A voice that continues beyond itself like the memory of the last word spoken by the voice in you head resonating. A note held toward infinity: symphony that plays on though the musicians have all gone home or died ago. Planes. Jet planes. My father flew them for years, over Midwestern farms, over patches of earth beneath stars vanished in sunlight. His panorama was the bend of the horizon he flew toward, the way it spun its unbroken view of sky & earth when he rolled 360 degrees at night toward home. My father's farm is wide, a living thing, wide and rolling. There is nothing to stop the wind and so the wind does not stop constant wind across the panorama of horizon, a passing scene when you spin in place to view the unbroken view: 360 DEGREE PLANE: A child babbles, and the voice moves into the world to make the world: orb that has no beginning and no end. Unbroken view of itself--the world I the voice--staking its claim: I am...I shall be...continuous. My father's jet rolling beneath stars vanished. We live the 360 DEGREE LIFE, a life of circles and cycles, horizon line unbroken except by the blink of an eye, the lapsed memory. My father's EARTH SKY What is the panorama of love?
- Sound Text, Debra Di Blasi
Debra Di Blasi is author of Drought & Say What You Like (New Directions, 1997), winner of the Thorpe Menn Book Award, and Prayer of an Accidental Nature (Coffee House Press, 1999). Her screenwriting credits include the internationally award-winning short film Drought, for which she won the Cinavision Screenwriting Award. She recently completed a novel, What the Body Requires, and is at work on her forth book. She holds an MFA in writing from San Francisco State University and a MFA in painting from the Kansas City Art Institutite. She lives and works in Kansas City, MO.
Sharyn O'Marais a mixed-media artist whose work is based in her strong interest in language and text; media range from hot and cold glass to works on paper. She is Chair of the Foundation Program and Associate Professor at Tyler School of Art, Temple University, in Philadelphia Pennsylvania.
Translation was funded by a grant from Juniata College Museum of Art. Special thanks to Christopher Willits who assisted with the sound design production and Karl Olsen for fabrication.
2000-2001
Kente: Cloth of Asante Royalty
Thru November 4, 2000
For centuries the Asante of central-west Africa have created special textiles to identify royal status and ritual associations within society. Among these textiles, kente (literally, "basket") cloth is the most widely known and recognized. Asante kings controlled kente cloth production, which was centered at Bonwire, a village near Kumasi, Ghana.
Kente cloth is made from several long, narrow lengths of independently woven strips of fabric, which are sewn together to form a large, rectangular cloth. Typically, each strip is 4 to 5 inches wide and 120 inches long. Approximately 20 to 24 strips are used to form a finished garment that measures 96 by 120 inches. These large garments are worn by men, wrapped around the waist and draped over the left shoulder and upper arm, while women wear a multi-piece garment, made from smaller pieces of cloth to form a bodice, skirt, and headwrap. Traditionally, the weaving and sewing was performed exclusively by male artists.
Each strip pattern has its own name and meaning. More than three hundred patterns have been identified and documented. Some patterns honor specific people, rulers, queen mothers, artists, families, historic events, or themes such as wealth, peace, and well being. Examples of pattern names include, "no man governs alone," "one thousand shields," or "skill is exhausted."
Kente cloth has become widely popular outside of Ghana, particularly in the United States, where the textiles and patterns continue to play an important role in social identity.
The works in this exhibition are on loan from Harriet B. Schiffer, Ph.D., LFS for Wonoo Ventures.
Lyanne Malamed: Paintings
Thru January 20, 2001
Here the faces that are presented to the world are not always real "faces," but rather masks that are meant to hide panic, terror and fear from the rest of society and thus protect the dignity that is retained by these individuals. –L.M.
In this series of paintings and drawings, Lyanne Malamed presents a penetrating, sometimes painful, yet dignified image of older women. These images are not drawn from specific women or particular models, but are drawn from elements, memories, and imagination.
Some of the works represent women in masks, suggesting the roles we play throughout our lives. Others appear as part of a comic/tragic procession, or stand solemnly before a gold ground. Malamed uses gold leaf in many of her works where it creates the aura of a gothic painting. But unlike the golden age evoked by the gold leaf, the paintings are direct, and never sentimental.
Lyanne Malamed received her B.A. from Briar Cliff College, in Sioux City, and did graduate work in art at the University of Iowa. Malamed lives and works in Bridgewater, New Jersey. Her works are represented by Rabbet Gallery, in New Brunswick, New Jersey.
Birdcatchers, 1999, oil, acrylic, gold leaf on linen
Clayton Merrell / Stephen Pentak: Landscapes
February 2 - March 3, 2001
The landscape paintings by Clayton Merrell and Stephen Pentak represent different yet complementary views of the surroundings. Pentak's broad horizontal compositions of rivers, streams, and oxbows suggest a sense of place and direct experience. Merrell's landscapes present kaleidoscopic impressions of the surroundings without creating a sense of a specific place or view. Pentak's paintings places the viewer among the grasses and streams while some of Merrell's works create the dreamy impression of lying on the grass and looking at the sky and trees swirling overhead. Others by Merrell suggest aerial views and schematic diagrams. This exhibition is provided through the courtesy of the artists and Sam Berkovitz Concept Art Gallery, Pittsburgh.
Clayton Merrell, Pinwheel Sky, 2000
Stephen Pentak Ballenger Jones Creek, 2000
The Morans: The Artistry of a Nineteenth-Century Family of Painter-Etchers
MORAN EXHIBITION SCHEDULE
Phillips Museum of Art, Franklin & Marshall College, October 4 - December 7, 2001
The Morris Museum, Morristown, New Jersey, August 13 - November 17, 2002
Future sites to be listed as they are confirmed.
Comprised of 28 works (oils, watercolors, drawings, and prints), this exhibition considers the artistic relationships among the Morans, and features landscapes, seascapes, portraits, and genre scenes by several members of the family including Thomas, Edward, Mary Nimmo, Leon, and Peter. Highlights include recently discovered watercolors by Thomas Moran and Mary Nimmo Moran of eastern Long Island, New Jersey, and Pennsylvania; a previously unknown seascape by Edward Moran; and a trompe l'oeil painting by Peter Moran. All of the works on display are from the Worth B. Stottlemyer Collection, Juniata College Museum of Art. The show will tour to other venues.
The exhibition catalog by curator Nancy Siegel is available through the museum.
Thomas Moran, Ancient Ruins, After Shelly's "Alastor," graphite and brown ink, 1856, Worth B. Stottlemyer Collection, Juniata College Museum of Art
1999-2000
Alexander McBride: Messages from Inner Space
September 3 - January 22, 2000
Exhibition Installation
Green Torso, 1999, acrylic on paper
Blue Opening, 1999, acylic on paper
Günther Spaltman: Verfolgt/Pursued
October 8 - February 26, 2000
Günther Spaltmann (1914-1994) was born in Duisburg, Germany. He painted throughout his life and exhibited his works in Germany in the 1960s and in the United States in the late 1970s.
Spaltmann's work was influenced by prominent styles of early twentieth-century modernism, including Post-Impressionism, German Expressionism, Cubism, and the works of Paul Cézanne, Emil Nolde, August Macke, Wassily Kandinsky, and Paul Klee. From these sources, Spaltmann formulated a personal style that emphasized the visual and emotional power of color.
Spaltmann's art and life were impacted greatly by the political events of World War II. In his work, he comes to terms with the conflict between his humanist philosophy and his life during this period of inhumane activity. Spaltmann's paintings respond to the effects of life in Nazi Germany, so vividly suggested in his painting Verfolgt from 1939. Despite the pain, horror, and suffering he witnessed and experienced in the physical world, Spaltmann, through his art, expressed a visual world of joy, light, and color to take its place.
The Juniata College Museum of Art would like to thank Mrs. Rosemarie Siebke and Dr. William Russey for making this exhibition possible.
Permanent Installation of the Worth B. Stottlemyer Collection
The installation of the Worth B. Stottlemyer Collection marks an important step in the presentation of the college's permanent collection. Highlights include significant paintings by Hudson River School artists, portrait miniatures, as well as Old Master and nineteenth-century prints. Over time, additional selections from the Museum's diverse holdings will be installed to complement the Stottlemyer Collection. The Worth B. Stottlemyer Collection will remain permanently on view in the Edwin A. and Susan Rabinowitz Malloy Gallery.
Uncommon Visions: Archival Views of Juniata's Past
April 14 - September 2, 2000
This selection of historic photographs from the museum's collection presents a view of the college's early history, from its founding in 1876 through the 1920s. Among the photographs are vintage and rare images of the college, student life, and the surrounding Huntingdon community. The exhibition is presented in conjunction with Nancy Siegel's recently published book of the same title, which will be available at the museum for purchase.
Copies of Juniata College: Uncommon Visions of Juniata's Past will be available at the museum on April 14, at the exhibition opening or contact the Juniata College bookstore at 814-641-3381. Proceeds from the sale of this book benefit the Friends of the Museum Program.
1998-1999
Interactions of Cultures: Indian and Western Painting (1780-1910) from the Ehrenfeld Collection
Betty Tompkins: Mis-situations
30 Years of Ceramics at Juniata College
Selections from the Juniata College Archives
Sue Esch: Photographs
1997-1998
Sally Crooks Holst: Photographs
Thom Cooney Crawford: Winged Eye. Sculpture, Painting, Works on Paper
A Culture Woven: The Edwin L. Kennedy Collection of Navajo Rugs at Juniata College
In Miniature: Selections from the Worth B. Stottlemyer Collection