Juniata is committed to working with students and their families to ensure that the ability to pay doesn't prevent a student from enjoying the career momentum of a Juniata education.
2020-21 Tuition and Fees
Tuition & Fees = $49,175
Room and Board = $13,050
Total = $62,225

Minus Juniata's generous financial aid.
---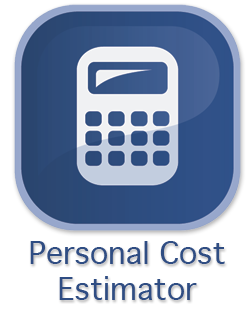 Advantages of Juniata's Top 100 Education
44% of students study abroad (supported by financial aid)
96% graduate in 4 years
Even in recession, over 90% of graduates are employed or in graduate school
90% have at least one career-enhancing, hands-on learning experience
Juniata Fast Facts:
More than $36 million in institutional financial aid was awarded to Juniata students in 2017-18
The average merit scholarship plus grant money for first-year students in 2017 was $37,751
100% of our full-time students receive merit scholarships and/or need based financial aid
Tuition and Fees
2020-2021
Tuition & Fees = $49,175
Room and Board = $13,050
Total = $62,225
Minus Juniata's generous financial aid
Other Fees
Students and Parents on Juniata Costs

Elizabeth Buenzli
International Studies, French, and Communication
Juniata made it possible for me to get a great college experience, including study abroad, on a budget that I was able to afford. Now, as a graduate, I am confident that I will be able to get a job in my field and pay off my student loans without any problems. Both the admissions office and the office of financial planning were with me throughout my Juniata journey and beyond. I got great advice and I know that even now, as a Juniata graduate, if I have any questions regarding my student loans, I can still contact Juniata.

Teko Palchak
Father of Zack Palchak
Pre-enrollment and since, I've worked closely with Juniata's financial team exploring all tuition funding options available. Their team and assistance have made obtaining a Juniata education affordable for my son, Zack.

Paul Mihranian
Father of Elise Mihranian
Working college tuition into your budget is certainly not easy. The payment plan makes it easier to manage and there isn't any interest or hidden fees, just the one-time enrollment fee. With my daughter's on-campus job and other self-help dollars, her scholarship and the payment plan, all the pieces of the puzzle came together.