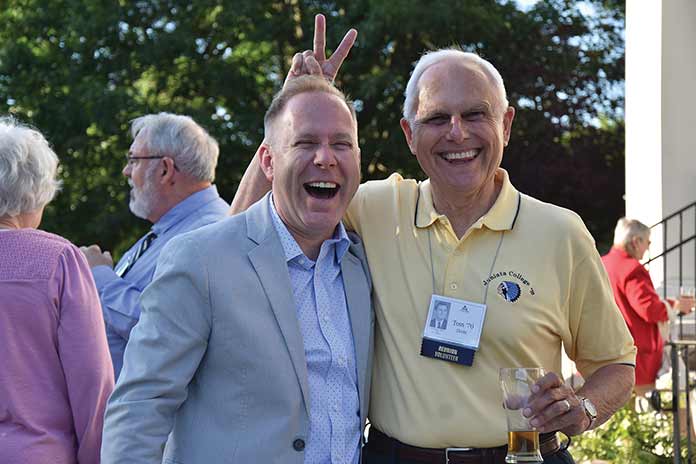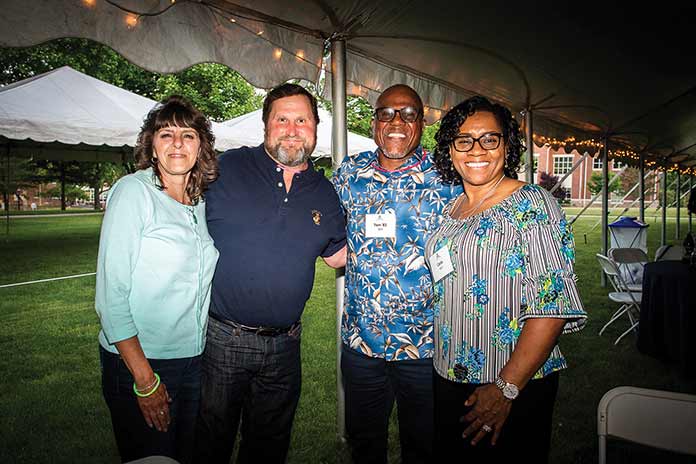 **Pre-registration for Alumni Weekend 2023 is now closed.**
If you did not pre-register, but are interested in attending, there is still room for you! See the accommodations page linked below to book your lodging and check in at our onsite Registration in the lobby of Ellis Hall when you arrive to sign up for activities. If you have any questions, please call 814-641-3443 or email alumni@juniata.edu and we will be happy to assist you.
Join us June 8-11 for Alumni Weekend 2023!
All alumni are welcome back to campus for Alumni Weekend, June 8-11, 2023. This year the Class of 1973 will celebrate its 50th reunion.
Special reunions will also be held for class years ending in 3 and 8 with the exception of the 5, 10, 15 and 20-year reunions that are scheduled for Homecoming and Family Weekend, October 20-22, 2023.
2023 Class Reunions
25th: Class of 1998
30th: Class of 1993
35th: Class of 1988
40th: Class of 1983
45th: Class of 1978
50th: Class of 1973
55th: Class of 1968
60th: Class of 1963
Future Dates
June 6-9, 2024
June 5-8, 2025
June 4-7, 2026
June 10-13, 2027