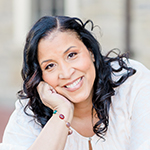 Ainsley Rager

---

Staff Counselor

I am thrilled to join the Glaeser Counseling Team! My therapeutic approach is tailored to each individual and often uses a blend of Person-Centered Therapy, Relational-Cultural, Psychodynamic, Cognitive Behavioral Therapy, and Mindfulness and Acceptance. I typically provide counseling services to those experiencing anxiety, depression, stress, trauma, and relationship issues. My work mainly focuses on working with those who wish to explore self-esteem and identity issues and addresses the unique needs of members of marginalized groups who attend Predominately White Colleges and Institutions.
Regarding my background, I received a Bachelor of Arts Degree in Psychology and Administration of Justice from Penn State University. I hold a Master's degree in Counselor Education from Penn State, specializing in Clinical Mental Health Counseling in Schools and Communities. I have my own private practice in State College called, True to You Counseling. In addition to my private practice, I am part of the multidisciplinary wellness team for the Penn State Musical Theatre Department.
In my free time, I spend most of my time chasing after my yellow lab Zoey, streaming the latest drama series, and playing board games.