Taken from the Latin plectere, meaning to plait or braid, "Plexus" is a network of interwoven elements and parts.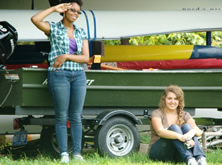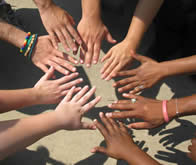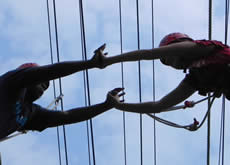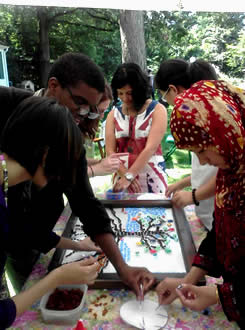 Juniata's Plexus Inbound retreat is an orientation event held just prior to the start of the school year in August. Plexus is designed to allow new students with concerns about multiculturalism to meet other new and returning students and share friendship, support, and guidance.
The event will not only give students insight into the ways in which diversity is being integrated into college life, but also will highlight the opportunities for cultural experiences and the resources available both here on campus as well as within the surrounding communities.
While the focus of Plexus is intended to give new students an opportunity to connect with those who have had similar experiences, it is open to any student with concerns related to diversity and inclusion. We will also recognize the need to address basic nuts and bolts issues like:
Where is the closest mosque, temple, synagogue, or church?
Where can I purchase ethnic foods, spices and hair care products?
Where can I find a community that embraces me for my religion, ethnicity, sexual orientation, or gender expression?
Where in Huntingdon can I grab a vegan/vegetarian meal?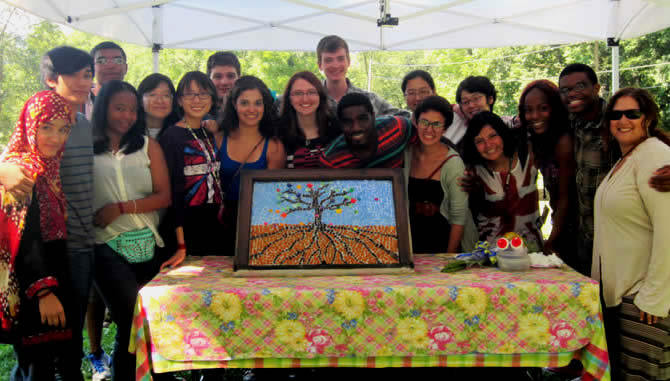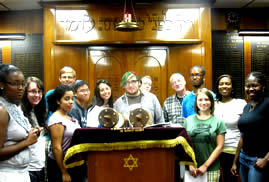 Why Plexus?
Plexus students are involved.
Of the students who graduated from Plexus, 17% became resident assistants, 47% returned to lead Plexus or another Inbound group, and 43% studied abroad.
On top of that, 87% held leadership positions in clubs across campus like African American Student Alliance, Plexus, and PRISM (GLBT Advocacy).
Plexus students graduate, too.
Juniata prides itself on its high graduation rate. The Plexus cohorts of 2004 and 2005 (graduating classes of 2007 and 2008) graduated at a higher rate than the general student population and higher than ALANA (African, Latino/a, Asian, Native American) students in specific. See for yourself: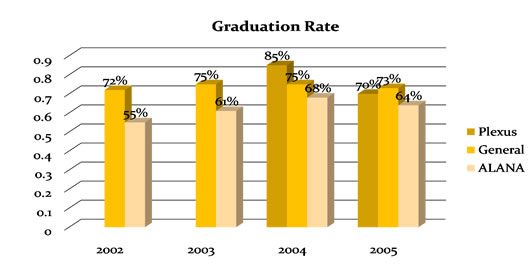 Join us
To stay updated, or to reach us for more information, contact us anytime:
diversity@juniata.edu
facebook.com/JuniataODI
(814) 641-3125