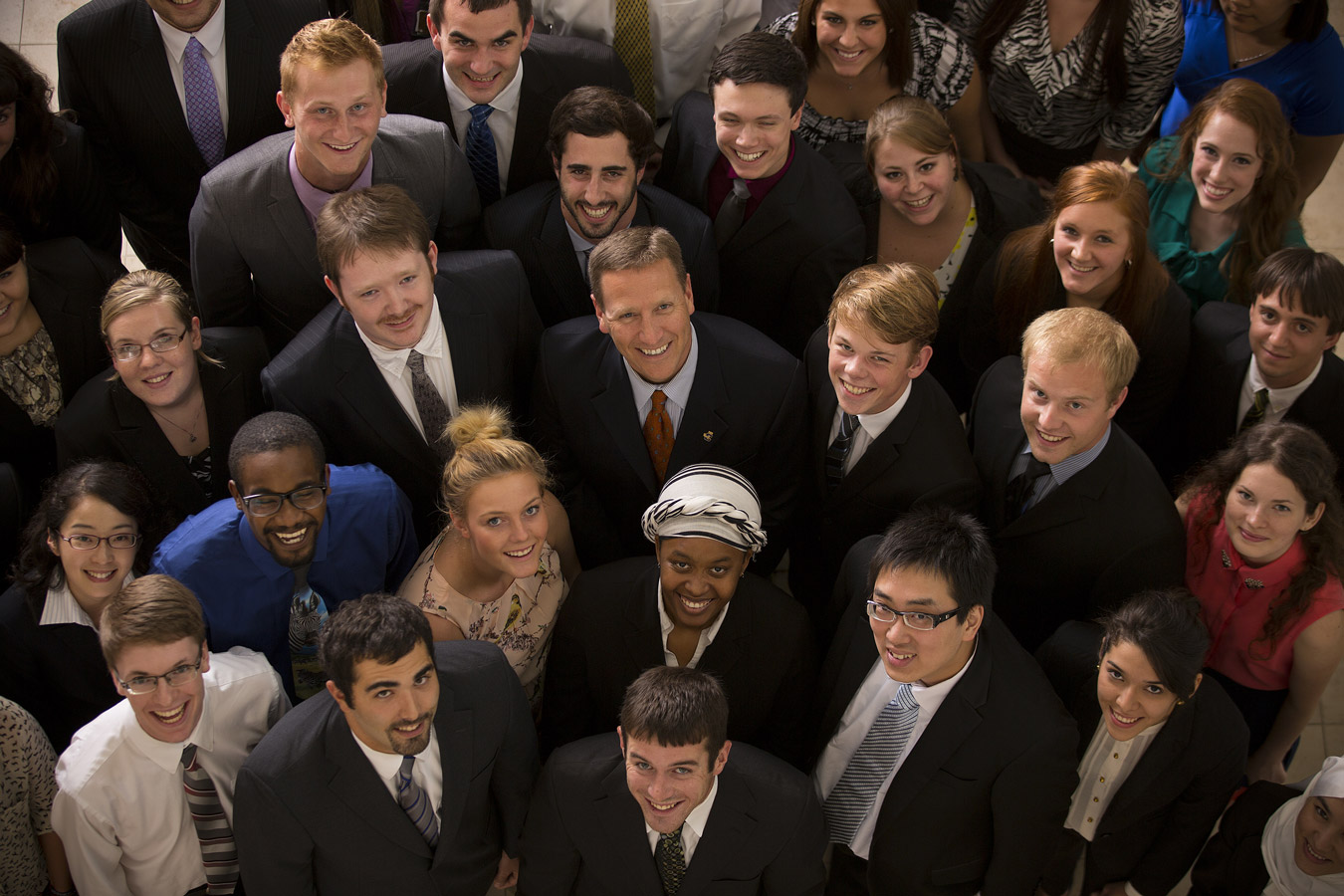 Juniata's first class in 1876 had just three students, two of whom were female. In a time when most educational institutions were out of reach for women and people of color, Juniata held steadfast in its commitment to equity and has not looked back. Juniata is unapologetically dedicated to maintaining the sense of peace, cooperation, and service set forth by our Brethren founders. We are resolute in our work to improve multicultural understanding. Here, the Office of Equity, Diversity, & Inclusion is more than a superficial programming body. It is an extension of the President's office.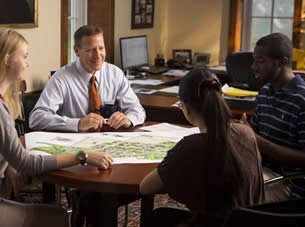 In the past decade, Juniata has increased its ALANA student population by more than 600% and our excellence in internationalizing our campus was recognized by NAFSA's 2012 Senator Paul Simon Award. Twenty-two percent of our student body comprises (domestic and international) racial and ethnic minorities and Juniata was one of the first schools in the state of Pennsylvania to extend partner benefits to same-sex domestic partners.
In 2005, Juniata opened the Unity House, which provides a welcoming space for all and develops the partnership between Diversity & Inclusion and Campus Ministry. The House provides meeting space for organizations as well as an interfaith prayer/meditation room. Programs including the EDI series, Plexus inbound and mentoring, Bias Response Team, P.E.A.C.E Certification, and Stewards of Diversity provide infrastructure necessary to support our growing diversity as well as educate the student body as a whole about their role as engaged citizens in a global society.
Our accomplishments to date provide momentum to surpass the good work that has preceded us.
~ James A. Troha, President
Find out more about the campus! (PDF download)
Institutional Policies & Practices Regarding Diversity