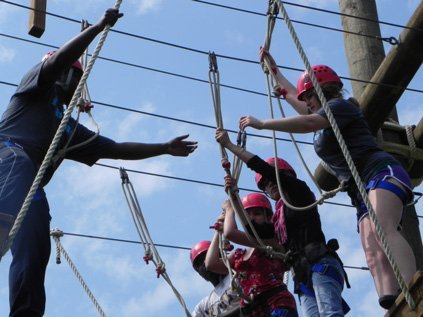 What is Plexus?
The word "plexus" is taken from the Latin plectere, which means a network of interwoven parts. Juniata College's Plexus program is a physical support network comprised of faculty, peer mentors and staff that help to enrich the students' experience by assisting in their academic and social transition to college and the surrounding Huntingdon community.
Plexus focuses on multiculturalism, as it pertains to myriad identities that encompass ability, age, gender identity, sex and sexual identity, nationality, race, religion, socioeconomic class and more!
Our network strives to help develop the skills to be socially conscious, self-advocating and self-empowered free-thinkers, as each student has their own unique voice and journey that must be recognized and contributes to the diversity and ever-changing climate of growth on our campus.
At Juniata, Plexus encompasses 3 principle parts:
Visit us on Facebook!