When you first access Kronos with the secure URL https://kronos.juniata.edu/wfc/logon, you may see a popup Security Alert that looks like this: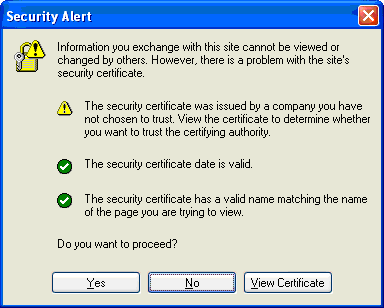 To permanently accept this certificate so that you don't have to click Yes every time you access Kronos, do the following. NOTE: depending on your browser settings, you may not see these exact windows. You may also need Local Administrator privileges to accept the certificate.
In the Security Alert box, click View Certificate. You will see a popup window like this: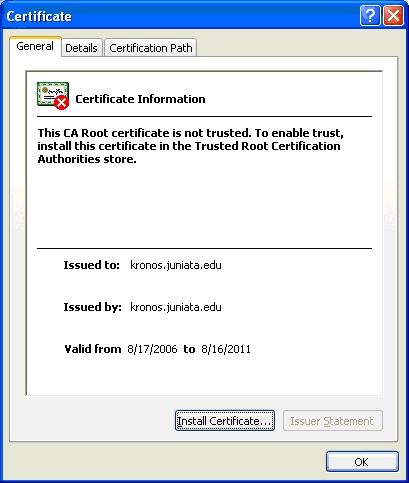 Click Install Certificate. Click Next twice, and Finish to conclude. You will then see this or a similar window: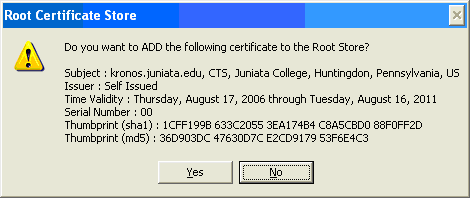 Click Yes to install the certificate. You will be returned to the original Security Alert popup, where you can now click "Yes" to proceed.
The next time you access Kronos in a new browser session, you may go directly to the logon screen without a popup warning, or you may see the following: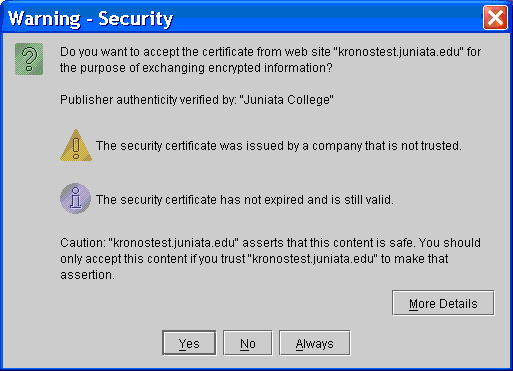 If you see this popup, click on "Always" to accept the certificate. From then on, you should not get any warnings about security certificates.
NOTE: After clicking Yes on the Security Alert screen, you may see this popup: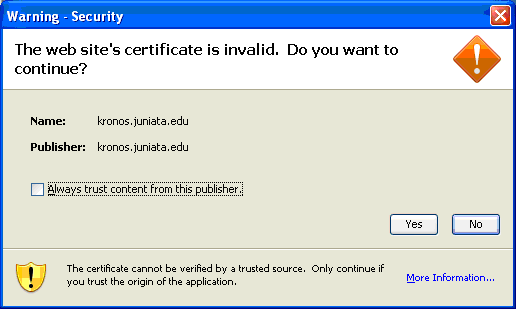 Check the box to Always trust content, and then click Yes.