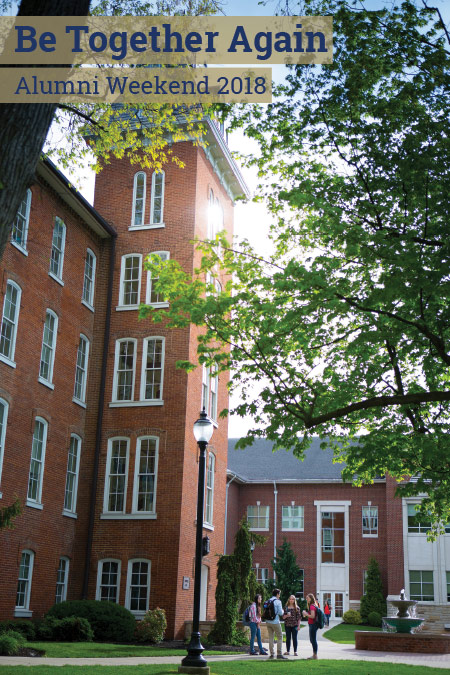 Join us June 7-10 for Alumni Weekend 2018!
This year the Class of 1968 will celebrate its special 50th reunion. Reunions also will be held for the Classes of 1958, 1963, 1973, 1978, 1983, 1988, and 1993.
A variety of on-campus and local lodging options are available. Stay in a residence hall or make plans to spend the night in the Huntingdon area.
Online registration for the weekend's events, including on-campus housing, will open in mid-March.
If your reunion is coming up and you would like to work with your reunion committee, please contact Katie (Padamonsky) Dickey '97 by e-mail or call the Alumni Office at 814-641-3443.
At Alumni Weekend 2017, the Class of 1967 made history with a record-breaking 77 classmates in attendance and the largest class gift in the history of the College. Reunions were also celebrated by the Classes of '57, '62, '72, '77, '82, '87, '92, and Emeriti alumni. The annual Alumni Association Awards were presented to Karen V. Beck '93 (Alumni Service), Howard M. Nathan '75 (Alumni Achievement), Elena A. Long '06 (Young Alumni Achievement), and Michael D. Johnston '77 (Alumni Humanitarian). To see highlights from a memorable weekend, watch the highlights video.
Future Alumni Weekend Dates
June 6-9, 2019
June 4-7, 2020