Audience:
Beginner, intermediate, or advanced players, ages 13-18
Camp Philosophy:
Our aim is to teach boys the basic individual skills of volleyball through instruction, guided discovery, and practice. This camp is appropriate for beginner, inter-mediate or advanced players ages 13-18 who are look-ing to grow their volleyball ability and knowledge. Un-der the guidance of several coaches, the camp will consist of demonstrations and practice sessions de-signed to teach the skills and techniques of the men's game, while playing at an instructional and competitive pace. We are committed to improving each individual who attends this camp.
Registration & Fees:
Campers have their choice of commuting daily or stay-ing overnight for two nights in the residence halls. In-struction, meals, and a camp shirt are included for all participants. Resident pricing also includes housing in dorms.
Payment, including a $50 non-refundable fee, is due in full at the time of registration. No refunds issued for cancellations made within 2 weeks of the camp.
High school or club coaches can send an email to dehaveg@juniata.edu to inquire about discounts for sending multiple participants from the same team.
Camp Schedule
Registration: July 31st, 12 - 1:30 p.m.
Evaluation: July 31st, 2 - 4:30 p.m.
Session One: July 31st, 6 - 8:30 p.m.
Session Two: August 1st, 8:30 - 11:30 a.m.
Session Three: August 1st, 1 - 4 p.m.
Session Four: August 1st, 6 - 9 p.m.
Session Five: August 2nd: 8:30 - 11 a.m.
Session Six: August 2nd: 12:30 - 3 p.m.
Things to Bring to Camp:
Shorts
Socks
Sneakers
Knee Pads
T-Shirts (bring extras)
Water Bottle (required)
Snacks
Fan
Pillow
Linens
Towels
Shower Shoes
Sunscsreen
Swimming gear (including towel)
Braces and Athletic Tape (if needed)
Facilities:
Few colleges have a more attractive campus than Juniata. The 100 acres on College Hill provide a magnifi-cent atmosphere and safe environment. Campers are housed in residence halls on campus and have access to all available amenities. Camp will utilize the Kennedy Sports and Recreation Center. Additional facilities in-clude an indoor swimming pool and a fitness center.
Camp Director: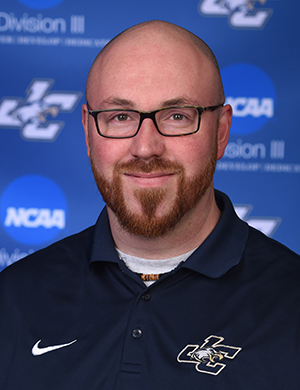 DeHaven has coached two AVCA All-American men's players and four CVC all-conference players over his three seasons. He also excelled during his playing career on the Juniata men's volleyball team as a four-year starter, a two-year captain, and was a member of four Molten Championship squads.Head Coach Glenn DeHaven is completing his forth season leading the Juniata Eagles men's volleyball team. He posted a 66-33 record in his first three seasons making the CVC conference championship match two times and winning it in 2017. He led his team to the NCAA tournament and was also named CVC coach of the year during the same season.
Prior to his return to Juniata, he led the women's volleyball program at Stevens Institute of Technology. While there, he posted a record of 132-50 and was a four-time confer-ence Coach of the Year. In 2016, DeHaven was named the ECAC Metro and the New York Region Coach of the Year.