Coordinated by the Office of Diversity & Inclusion and the Community Service/Service Learning Office, the Cultural Learning Tour (CLT) is an annual abroad experience that allows students to be exposed to, explore and engage in direct and indirect community development while being immersed in a new culture.
Become aware of social, cultural, political and/or environmental issues through various service and educational experiences, and develop a foundation of knowledge about the importance of civic and community engagement. Leading up to the trip, students participate in workshops (once a week for 6 weeks) to discuss culture (food, dance and language), privilege and historical context of the area we will visit.
During our 2016 trip, participants lived with host families in Santo Domingo for the duration of their 12 day visit. Mornings and afternoons were spent at Centro Guanin and in the community of La Piedra completing projects such as installing a well to bring water to over 100 families, assisting with a medical clinic, facilitating language intensive lessons for Guanin's English teachers and painting homes. In our downtime the group visited local caverns, attended a baseball game, went sightseeing in the historical Zona Colonial, spent the day at Soana Island and Boca Chica beach and learned dances such as Bachata and Meringue. Throughout the trip, students also participate in group reflections.
Cultural Learning Tour 2020:


There will be a course fee about $650 which will be charged to your tuition account.
You will pay for your airfare in monthly installments beginning with a $100 deposit.
Accommodations: Homestays + some meals covered
Centro Guanin
Centro Guanin is a foundation and school in La Piedra, an underserved community about 30 minutes from Santo Domingo in the Dominican Republic. The center was created in order to help young people to discover, develop and achieve their full potential as adults, citizens and leaders.
Members of Guanin are engaged in activities that challenge and enrich their minds, bodies, spirits, and nurture their self-esteem to overcome structural barriers that prevent them from accessing life's necessities.
The community is a unique, inclusive, mixed Dominican and Haitian community that works together to feed, house educate, give care to and clothe one another.
Amigos de Guanin
Amigos de Guanin is a Juniata College Registered Student Organization, founded in 2014, that supports the Centro Guanin Foundation. Members help to educate peers on the issues that our friends in the DR face and hold fundraisers to support the purchase of materials for projects completed during the CLT. Students going on the CLT can assist with running the fundraisers to earn monetary support for their cost contribution.

Past CLTs: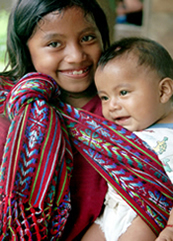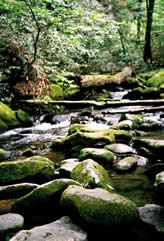 Past trips:
2006: Copal AA, Guatemala
2007: Appalachia/Cherokee Territory, Tennessee & North Carolina
2008: Pucara, Ecuador
2009: Caimito, Puerto Rico
2010: Northern Ireland
2011: Pine Ridge Reservation, Black Hills South Dakota
2012: Dominican Republic
2013: New Orleans, LA
2014: Dominican Republic
2015: Dominican Republic
2016: Dominican Republic
To join us for next year's Cultural Learning Tour, or for more information, contact:
Dr. Cynthia Merriwether-deVries
Associate Director of the Office of Equity, Diversity, and Inclusion
(814) 641-3678
devries@juniata.edu