2016-17 International Cinema Festival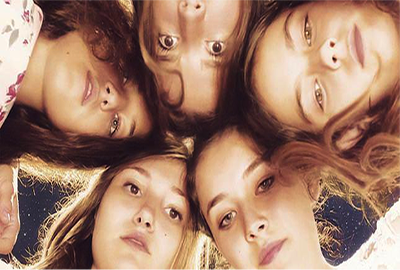 All movies will be screened at 7:00 PM. Watch the Daily Announcements for locations. A faculty-moderated discussion will immediately follow each screening.

Thursday, September 29: Mustang (France, Germany, Turkey, Qatar)
2016 Oscar nominee for best foreign-language film. A timely exploration of patriarchy, tradition, womanhood, and marriage. In Turkish with English subtitles.
Tuesday, October 25: Victoria (Germany)
A wild night on the town takes an unexpected turn for a young Spanish woman living in Berlin. A rare action-thriller filmed in a single shot. In German and Spanish with English subtitles.
Tuesday, November 15: Francofonia (Russia, France)
Aleksandr Sokuov, director of Russian Ark, meditates on the meaning of art in the unexpected intersection of The Louvre museum, Napoleon Bonaparte, and World War II. In Russian, German, and French with English subtitles.
Tuesday, January 31: Coming Home (China)
A simple story examining profound questions of memory, loss, and identity against the background of cultural and political upheaval. In Chinese with English subtitles.
Wednesday, February 21: Return to Gorée (Senegal)
World-renowned musician, Yousou N'Dour, traces the origins of jazz by following the trail of the Atlantic slave trade backward from North America, to Europe, and finally to Africa. In French with English subtitles
Wednesday, March 21: Ixcanul (Guatemala)
On the slopes of an active volcano in Guatemala, 17-year-old Maria's parents arrange a marriage for her. A window into the clash of tradition, patriarchy, and modernity in a culture that very few of us will ever encounter. In Mayan and Spanish with English subtitles.
The International Cinema Festival is sponsored by the Juniata College International Studies Program