Thank you for choosing to apply to Juniata College! Before you begin your application, we encourage you to review the Application Information and Instructions listed below. They may answer a few questions you have about the process before you actually begin.
Apply Online
The Common Application can be accessed at the link below. Be sure to select Juniata College.
You may also choose to apply using Juniata's exclusive application which can be accessed below: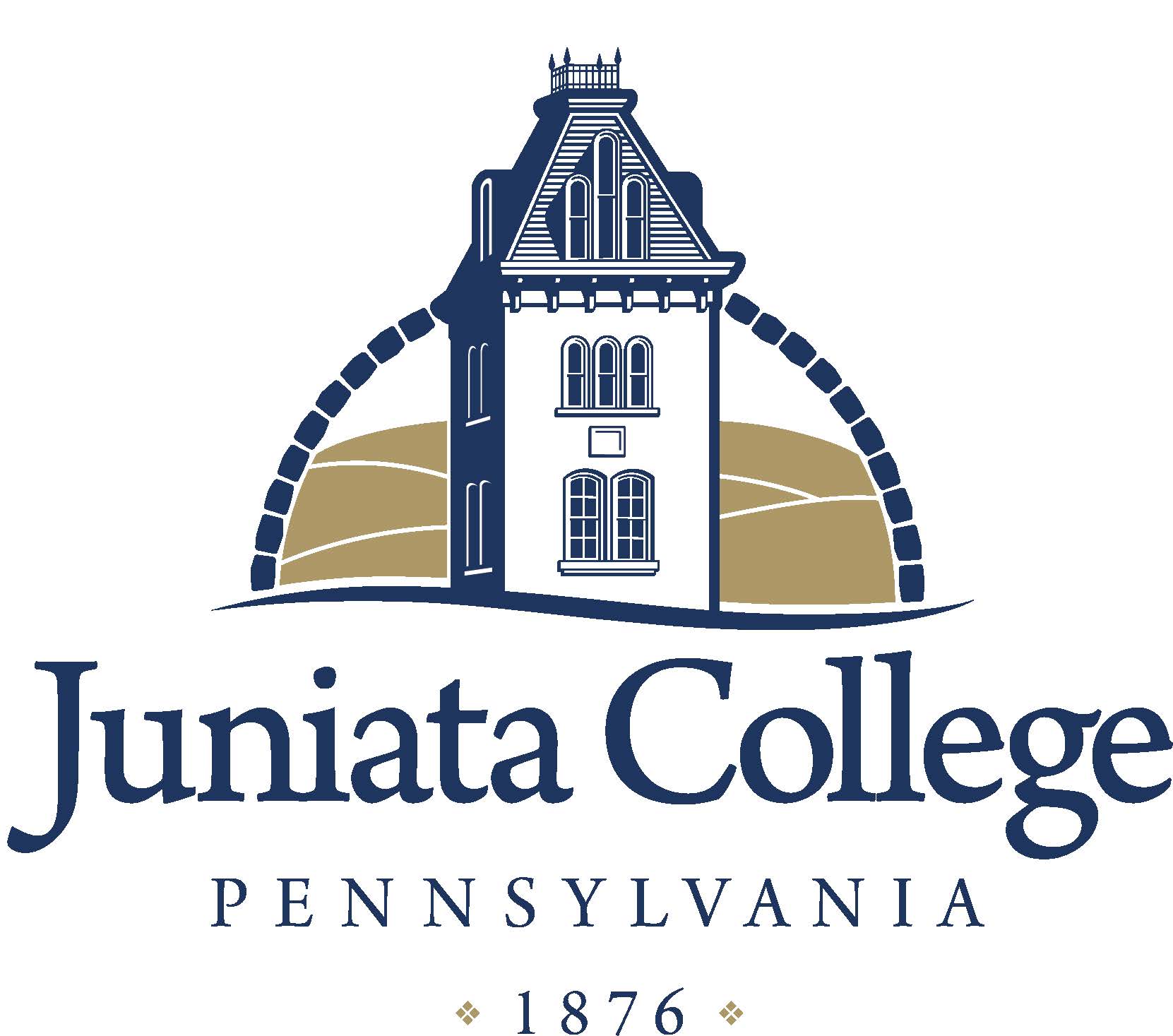 All applicants must submit:

An online application
$50 application fee
official secondary school /college transcripts
Letter of recommendation and school report,
application essay in the application.
SAT or ACT scores unless you are applying as a test optional candidate.
Proof of English Proficiency - Required if English is not your native Language. Juniata accepts TOEFL, IELTS, Duolingo and Pearson Academic PTE. A preferred minimum TOEFL score of 80 iBT or equivalent result is required. Proof of English Language Instruction will be considered for students not meeting preferred minimum test. Students with lower scores may be eligible for conditional admission.
Proof of Financial Support
Transfer Application Deadlines
November 15th - Early Decision
December 1st - Early Action
January 15th - Early Action II
June 1st - Regular Decision
October 1st - Spring Semester Enrolls Only*
Applications for admission must be submitted online. All additional documents should be sent to:

Enrollment Center
Juniata College
1700 Moore Street
Huntingdon, PA 16652
USA Email: applications@juniata.edu
Fax: +1-814-641-3100
Tel: +1-814-641-3420

Note: Only applications for degree-seeking students should be sent to the above office. Students interested in exchange, Intensive English, or other short-term programs should send their documents to The Center for International Education.
Admission notification is usually sent four to six weeks after all required credentials are received.
Students offered admission will be required to submit a $400 matriculation fee to reserve a space in the entering class.
After you are accepted and submit your deposit to Juniata, you will need to apply for a student visa to enter the United States. I-20s will be sent approximately 60-90 days before the beginning of each semester.
Applications along with application materials must be received no later than June 1 for applicants wishing to begin in the fall semester. Application review is holistic and can take up to 8 weeks for a decision.
Academic Information / Requirements:
Request that your guidance counselor forward an official copy of your high school transcript to Juniata College. Request your transferring institution forward an official transcript along with the Guidance Recommendation/School Report.
A 2.50+ is preferred. If applicable, a GPA as computed by a two-year college, with or without an associate degree, will be accepted. The maximum number of credits accepted in transfer is 60, which is 50% of the credits required for graduation. Only credits with a grade of C or better are transferable in acceptable courses. Technical courses will not be transferred for credit.
The Registrar's Office/Department Chairs evaluate all credits for transfer after the student has been accepted to Juniata; transcripts can be evaluated prior to submitting a formal application by special request.
A transfer student with an associate degree may be able to receive a baccalaureate degree in two years. The degree path chosen and applicability of prior coursework will be significant determining factors in the duration of the bachelor's degree.
It is preferred that a transfer student have the same high school classes required of entering freshmen. These may be satisfied by college courses and possibly accepted towards a baccalaureate degree.
Housing is guaranteed for eligible transfer students.
English Language Proficiency
International students whose native language is not English must submit proof of English language proficiency. U.S. citizens and permanent residents are not required to provide proof of English language proficiency, regardless of native language.
If you are providing proof of English proficiency based on one of the test scores listed below, please note that the score reports must be official and come to Undergraduate Admissions directly from the testing service. Once the scores have been sent to our office, please allow at least two weeks for your scores to be processed and added to your application. Also, please note that for our office to process your scores your legal name that you used to apply to Juniata College must match your testing exam name. If they do not match, it may result in our office not being able to process your scores. The scores must be less than two years old. The following are ways in which you can satisfy the language proficiency requirement:
TOEFL: A minimum TOEFL score of 80 on the Internet-based test (no section scores below 17). Juniata College does not accept TOEFL MyBest Scores
IELTS: A minimum IELTS score of 6.5 (no section scores below 5.5)
PTE: A minimum PTE score of 53
Duolingo: A minimum Duolingo score of 110
U.S. College or University: High school graduation followed by two complete years of full-time academic coursework at a U.S. college or university with a grade of C (2.0) or higher in a standard English composition course
Time spent in a US high school may be considered as proof of English language proficiency.
Proof of Finances
All applicants must provide proof of financial support that will cover the estimated undergraduate expenses for a full year.
The amount that you must certify for the first year is for the total cost of attendance (minus the scholarship/need based aid if received), which includes college fees and books. The estimated health insurance, and estimated personal expenses are not included. Please account for a 3-4% increase in the cost of attendance for each academic year. This is normal for all colleges and universities.
You must also submit the International Student Financial Aid Application (ISFAA) if you are applying for need based aid.
Merit-based scholarships up to $30,000 are available for eligible transfer students.
In addition to Certification of Finances, please provide a bank statement dated within the last six (6) months. We can accept a letter of sponsorship in place of a bank statement, also on official letterhead. The Certification of Finances is required for an application to be reviewed.
By United States law, we cannot issue the SEVIS Form I-20 until we receive authoritative documentation that you have adequate financial support for your education. This is to ensure that you will have adequate financial support through your entire education at Juniata College. Providing false information can jeopardize your status as a non-immigrant as well as your status as a student at Juniata College.
Admission decisions
Degree Admission
Intensive Language Admissions
Pathways Admission
Deferred Admission
First-year students admitted for the fall may defer their enrollment by one full year, thus planning to enroll the following fall. One-semester deferrals are permitted, but not always granted.
Students may only have their enrollment deferred one time; requests for a second deferment will not be granted. If you wish to defer your admission please send your request to usastudy@juniata.edu
Interviews
Interviews are not required for admission, but are highly encouraged. Click here to schedule your online interview or contact Juniata College at usastudy@juniata.edu if you have additional questions
Contact a Current International Student
This is a program that focuses on connecting current international students, who have been through the admission process, with prospective international students seeking to gain a better understanding of the Juniata College campus, student body, academics, and social life. If you would like to contact a current international student, email usastudy@juniata.edu.
Additional Information and Visiting Juniata
For questions about international applications or to schedule a visit contact: Coordinator of International Admission, TEL: +1 (814) 641-3427, FAX: +1 (814) 641-3100 or email usastudy@juniata.edu.
This website is offered by EducationUSA, which represent more than 450 advising centers across the world supported by the Bureau of Educational and Cultural Affairs at the U.S. Department of State. There is information for undergraduate study, scholarships, and planning for study in the USA.
Cost
Estimated International Degree-Seeking Student Budget for 2021 - 2022
Most international students are eligible for partial merit-based scholarships (scholarships for students with a record of high academic achievement). Currently, these scholarships range in amount from $2,000 to $25,000 per year. Complete financial aid and scholarship information including links to other sources of financial aid can be found at the section Financial Aid and Scholarships.
(actual fees may vary slightly; does not include transportation costs)
Tuition $53,256
Room $6,944
Meals $6,106
Miscellaneous Fees $1,080 (Activity Fee- $300, Health Center Fee- $320, Technology Fee- $460)
Books and Supplies, Personal Exp $3,000
Personal expenses include the costs of accommodation and travel during the times when the campus residence halls are closed. Please refer to the section on travel for international students.
Accident and Sickness Insurance* $1,724 (undergraduate)
TOTAL $72,110
*All Juniata students are required to enroll in Juniata College's Insurance Plan.
Matriculation: When a student has been accepted for admission as a degree-seeking student, a $400 matriculation fee is to be paid by May 1. This nonrefundable fee reserves a space in the entering class. Once the student enrolls, $250 establishes the security deposit and $150 is credited toward the cost of orientation and credentialing services.
Accident and Sickness Insurance 2022-2023
All Juniata (F-1 and J-1 Visa) students are required to enroll in Juniata College's insurance plan.
Annual Cost
8/1/22-7/31/23
Fall Semester only
8/1/22-12/31/22
Spring and Summer
1/1/23-7/31/23
Undergraduate & Graduate Students
$1,724
$723
$1,001