Biography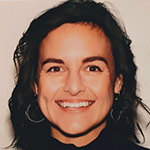 Hayley Mason

---

Staff Counselor
My approach to counseling is client-centered, strength-based, and warm (Rogerian). I believe my clients are the experts on their own lives, and I respect them deeply. I invite clients to achieve the most authentic experience possible during our sessions, often asking them to join me in reflecting on the "here and now."
My theoretic orientation incorporates Cognitive Behavioral and Rational Emotive Behavioral therapeutic techniques in order to dismantle unhelpful thinking patterns and examine core beliefs. To inform this work, together we will look at how the past informs the present and how we can move on from the past.
I specialize in treating individuals experiencing depression, anxiety, and other mental health diagnosis, personal wellness, relationship issues, addressing core beliefs, children of divorce, addiction and Substance Use Disorders, 12-Step recovery and non-12-step recovery programs, Adult Children of Alcoholics (ACOA), identity exploration, gender and sexuality, LGBTQ+, discrimination, abuse, ADHD, academic stress, disability, adjustment issues, and loneliness.
I was clinically trained at Penn State's CEDAR Clinic. I received my Master's in Clinical Mental Health and Clinical Rehabilitation Counseling from Penn State University in 2017. Prior to working at Juniata, I have been a counselor for the State of Pennsylvania, in the community at the inpatient level-of-care, and in private practice.
While acknowledging that I have the privilege of avoiding racial discrimination as a white woman, to the extent of my competency, I aim to provide support and a safe space for students of color at a predominately white institution. This is very important to me. I am an anti-racist, a gender-affirming ally to the LGBTQ+ communities, and an advocate for persons with disabilities.

Outside of Juniata, I am a counselor at Penn State's Center for Counseling and Psychological Services (CAPS). In my free time, I enjoy hiking, community involvement, and indie rock.