Facilities for Biology
von Liebig Center for Science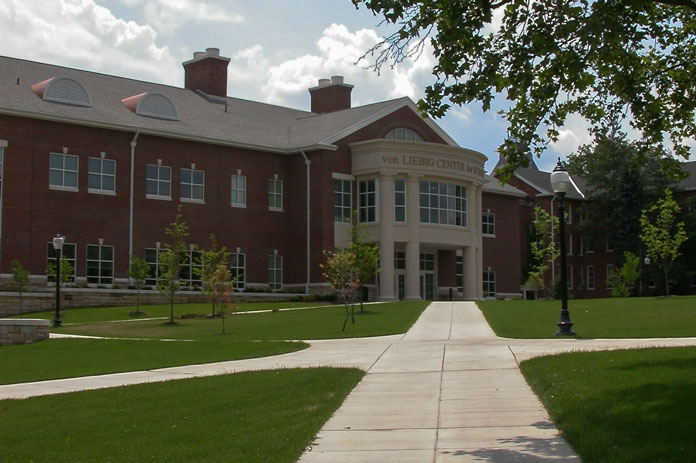 Dedicated in October 2002, over 30% of the facility's 88,000 square feet is devoted solely to areas where students and professors can work hand-in-hand conducting research in Biology and Chemistry. Juniata students will be introduced to the latest technology and equipment, including laboratories for cell and tissue culture, atomic and magnetic resonance spectroscopy and chromatography, as well as a biological separations room.
In this facility, you'll find a high performance compute cluster for bioinformatic analysis, a molecular microbiology core facility including a quantitative PCR for targeted gene quantification, microbial community profiling using high-throughput sequencing technology, rapid DNA, RNA, and protein quantification on a bioanalyzer, metatranscriptomics profiling for gene expression of microbial communities, and metagenomic and metatranscriptomics data analysis pipelines. Additionally, available for use are transmission and scanning electron microscopes, a light microscopy core facility with a wide field fluorescence microscope, ultra and superspeed centrifugation capabilities, and a cell culture core facility.


Brumbaugh Academic Center

In this facility, you'll find a multichannel gas exchange system for metabolic measurements, a vertebrate museum, and the Glaeser Greenhouse -- three independently environmentally controlled bays providing space for research, propagation, and collections.

Raystown Field Station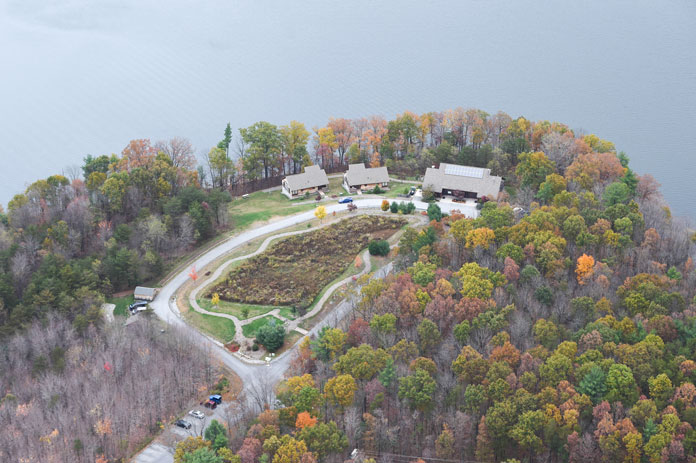 Spend a semester experiencing the Northern Appalachians where you'll take all your courses at the field station and live in lodges next to Shuster Hall.