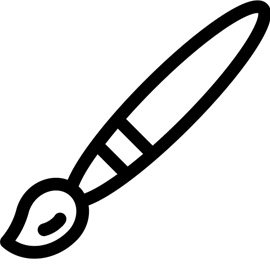 Speaker: Bethany Benson and Matthew Powell
Occasion: Opening Convocation
Date: 22 August 2013
Bethany Benson and Matthew Powell, co-winners of the Henry H. '57 and Joan R. Gibbel Award for Teaching Excellence, welcome the incoming class to Juniata. Benson argues for the expressiveness of the arts, while Powell argues for the explanatory power of the sciences. In the process, they find that these two ways of looking at the world have more in common than they thought.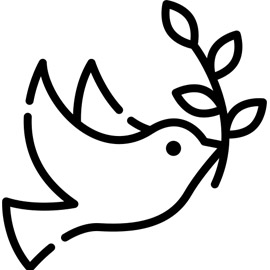 Speaker: Jim Skelly, Ron McMahan, Jon Huyler, Will Kirkland, John Kent, and Paul Rogers
Occasion: A 2013 Summer Reading Event: J. Glenn Gray's The Warriors
Date: 4 September 2013
These six former U.S. Navy officers collaborated in the Concerned Officers Movement and in subsequent anti-war efforts in the late sixties and early seventies. Here they reflect upon their decisions to become "anti-warriors" and discuss how their experiences might be relevant to current times. The panelists also reflect upon Juniata alumnus J. Glenn Gray's book The Warriors: Reflections on Men in Battle.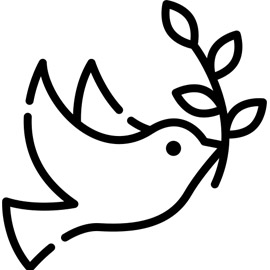 Speaker: John Nagl
Occasion: A 2013 Summer Reading Event: J. Glenn Gray's The Warriors
Date: 5 September 2013
Nagl, a national security expert and veteran of both conflicts in Iraq, discusses J. Glenn Gray's The Warriors using his own experiences as a warrior over the past twenty years as a guide. He concludes that there is much in Gray's work that lasts. Even as the nature of conflict changes, friendship, the appeal of battle, and death remain constants.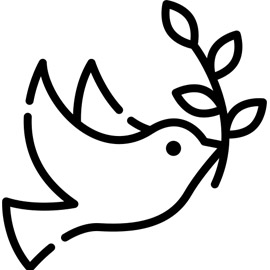 Speaker: Michael S. Neiberg
Occasion: A 2013 Summer Reading Event: J. Glenn Gray's The Warriors
Date: 9 September 2013
Michael Neiberg, a historian at the United States Army War College, reconsiders J. Glenn Gray's The Warriors in light of several of the twentieth century's many wars. In particular, he examines the causes of war, the power of comradeship, and soldiers' relationships with war's evils.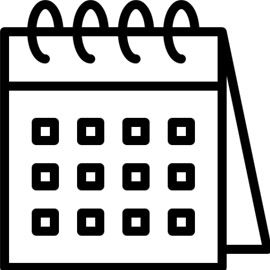 Speaker: David C. Hsiung
Occasion: A 2013 Summer Reading Event: J. Glenn Gray's The Warriors
Date: 18 September 2013
J. Glenn Gray's book The Warriors describes several "enduring appeals" of war. Hsiung takes another look at three of these "secret attractions of war" and gives further context to Gray's perspective. He describes how the attractions of war fade as soldiers are exposed to danger and death.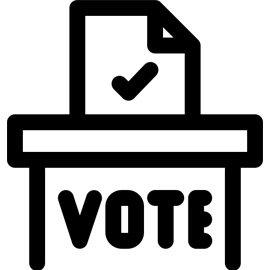 Speaker: Timothy Fuller
Occasion: A 2013 Summer Reading Event: J. Glenn Gray's The Warriors
Date: 19 March 2014
Timothy Fuller, a political scientist and former colleague of J. Glenn Gray, gives an appraisal of Gray as a thinker. By ranging through Gray's published works and his own memories of working with Gray at Colorado College, Fuller reflects on being in conversation with Gray about how to be "at home in the world."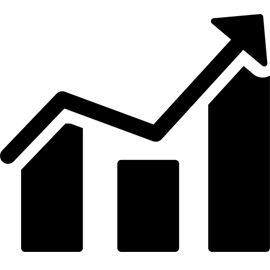 Speaker: Isabel Hilton
Occasion: Opening Convocation
Date: 1 October 2013
China's rapid economic growth has come with an environmental cost. Isabel Hilton of chinadialogue.net details China's struggles with air and water pollution and explains why China's environmental policies affect the entire world.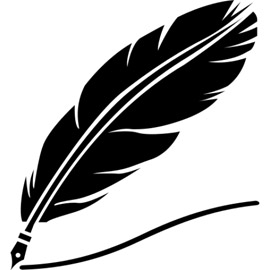 Speaker: Sascha Feinsteinl
Occasion: Pennsylvania Poets Series
Date: 7 October 2013
As part of the Pennsylvania Poets Series, Sascha Feinstein presents "Blues Knowledge" and "Plutonium."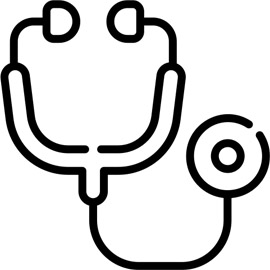 Speaker: David Sowell
Occasion: Bookend Seminar
Date: 16 October 2013
David Sowell, professor of history, explains the reasons Juniata College celebrates Mountain Day, which honors three Juniata students who sought refuge at Trough Creek in early 1878 as an epidemic threatened Huntingdon. He discusses sources of medical knowledge and the relationships between history, myth, and tradition. Examining newspaper accounts from the day, he questions whether the disease afflicting residents of Huntingdon that winter was in fact smallpox.
Speaker: Jim Troha
Occasion: Inaugural Address
Date: 18 October 2013
In his inaugural address, Juniata College's twelfth president invokes the metaphor of the college's namesake river, the Juniata, as a reminder that colleges, like rivers, are always changing. Embracing that constant change, Juniata College must think, evolve, and act in the coming years.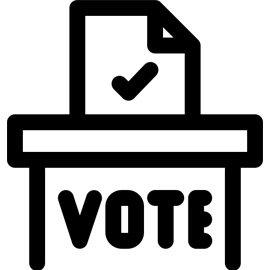 Speaker: Kevan M. Yenerall
Date: 7 November 2013
Political scientist Kevan Yenerall focuses on the power and potential of pop culture—especially television shows such as The Daily Show and documentary films such as Bully—to examine our political institutions and to get citizens and students engaged as active participants in socio-political discussions and debates.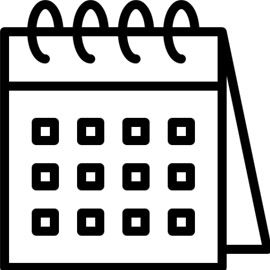 Speaker: John R. McNeill
Occasion: McQuaide Distinguished Lecture in History
Date: 12 November 2013
As an environmental historian, McNeill brings questions about the environment, the natural history of mosquitoes, and the impact of disease into the traditional study of military history. McNeill describes three case studies where mosquitoes and the diseases they carry may have had a significant impact on the outcome of a military conflict.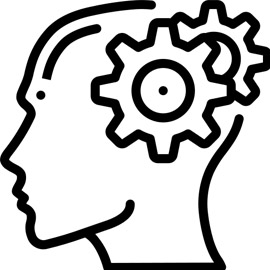 Speaker: Wade Roberts and James Roney
Occasion: Bookend Seminar
Date: 20 November 2013
In this dialogue, Wade Roberts and James Roney use Hannah Arendt's record of the trial of Adolf Eichmann to discuss the concept of useless thinking and its role in morality. They connect this discussion to the merits of a liberal arts education in a society that seems to value more quantifiable education.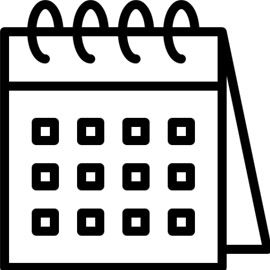 Speaker: Jonathan A. Burns
Occasion: Bookend Seminar
Date: 3 December 2013
Archaeologist Jonathan Burns explains how he and his students from Juniata College and Penn State University have excavated the sites of Forts Shirley and Lyttelton. He describes a host of fascinating artifacts and contributes not just to the story of the French and Indian War, but also to the story of globalization and of the cultural interactions between Native Americans and colonists in eighteenth-century Pennsylvania.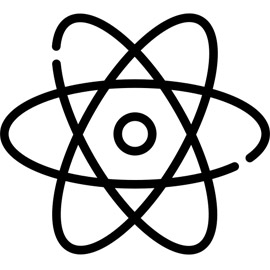 Speaker: Matthew Beaky
Occasion: Bookend Seminar
Date: 22 January 2014
Physicist Matthew Beaky explains the importance of eclipsing binary stars to the study of astrophysics. Eclipsing binary stars consist of two stars orbiting in a way that periodically blocks one star from our view. This property allows scientists to determine their temperature, luminosity, velocity, and lifetime. Beaky describes Juniata students' work on modeling binary stars.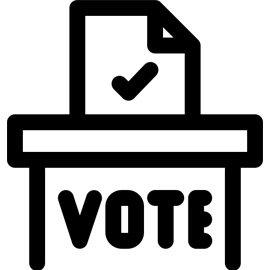 Speaker: Daniel Ellsberg
Date: 30 January 2014
Daniel Ellsberg, a former military analyst and the central figure in the publication of the Pentagon Papers, defends Edward Snowden's controversial security leaks, arguing that we need to have a conversation about surveillance in our society. Ellsberg gives a brief history of surveillance in America and the attempts of journalists and activists to bring the government's actions to the public's attention. Ellsberg concludes by saying that as a government employee, Snowden did more to uphold the Constitution than did any member of Congress or any other member of the executive branch—including President Barack Obama.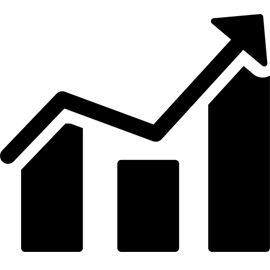 Speaker: Brad Andrew
Occasion: Bookend Seminar
Date: 19 February 2014
Andrew provides an overview of investing basics, pointing out some common misconceptions about the market. He describes the best predictor of a mutual fund's performance, explains the wisdom of diversification, looks at reversion to the mean, reviews the potential of emerging markets bonds, and explains why investing in the most volatile stocks may not pay.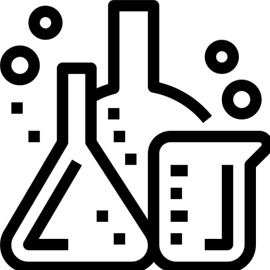 Speaker: Eiichiro Ochiai
Date: 4 April 2014
What is the impact of radiation on human health? How have nuclear power plants, nuclear disasters, and weapons harmed humans? These questions are addressed by Professor Emeritus Eiichiro Ochiai, who also gives an explanation of the science of radiation.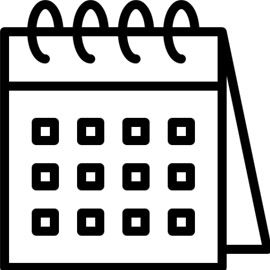 Speaker: Myra MacPherson
Date: 21 April 2014
The crusading independent journalist I.F. Stone ruffled feathers, especially of those in government, from the 1930s to the 1960s. MacPherson, author of a biography of Stone and a journalist herself, explains Stone's rules of journalism and applies them to issues surrounding the media and government today.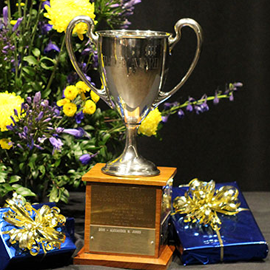 Speaker: Reinaldo Liem
Occasion: Bailey Oratorical Contest
Date: 5 March 2014
Reinaldo Liem, Class of 2014, urges those in the Juniata College community to speak out for themselves and speak up for others. He uses the Jerry Sandusky case and examples from his home country of Indonesia to illustrate the pain caused by silence.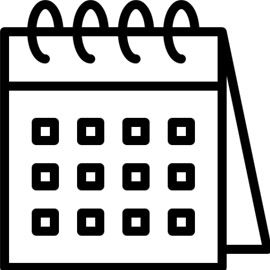 Speaker: Belle S. Tuten
Occasion: Spring Awards Convocation
Date: 6 May 2014
Belle Tuten, the 2013 recipient of the Beachley Award for Distinguished Teaching, offers advice earned from her own experiences. She assures students that this list of dos and don'ts will benefit them and ends with a musical number about "a professor's lot."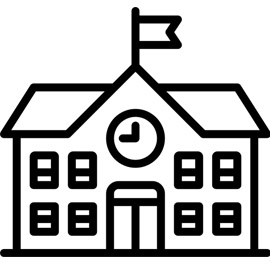 Speaker: Daniel Gray
Occasion: 136th Juniata College Commencement
Date: 17 May 2014
Using green marbles from Huntingdon's local fiberglass factory as a visual aid, Juniata College graduate Daniel Gray urges his classmates to discover the value in things that other people overlook.
Speaker: John Kuriyan
Occasion: 136th Juniata College Commencement
Date: 17 May 2014
Professor John Kuriyan of the University of California, Berkeley, addresses the Juniata College Class of 2014 and recalls his own days as a Juniata student. He argues that the strengths of a liberal arts education are closely tied to the strengths of American science.