Speaker: Daniel M. Welliver
Occasion: Opening Convocation
Date: 23 August 2012
The award-winning teacher Daniel Welliver advises beginning college freshmen that, despite pressure to conform and genuine psychological and social obstacles in front of them, Juniata College will offer them an environment in which they can seek truth. More than that, they may learn to handle the truth.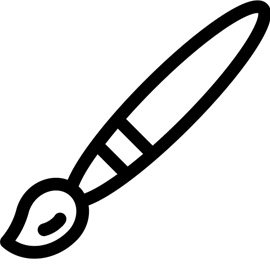 Speaker: Christiane Citron and James Tuten
Date: 20 September 2012
In conjunction with the Juniata College Museum of Art exhibition Minna Citron: The Uncharted Course from Realism to Abstraction, the artist's granddaughter, Christiane H. Citron, speaks with history professor James Tuten about her grandmother's inspirations, wit, and personality. She discusses pieces from Minna Citron's diverse body of work, contextualizing several pieces and describing the unique personality and stories behind the works.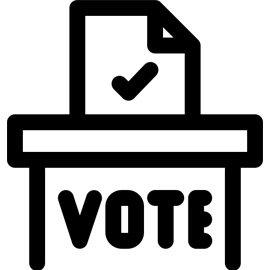 Speaker: John Fetterman
Occasion: Will Judy Lecture
Date: 25 September 2012
The mayor of Braddock, one of the poorest communities in southwestern Pennsylvania, describes how he worked with local volunteers, art institutions in Pittsburgh, and a Levi's national advertising campaign to rejuvenate the town. As a result, local youths are engaged, abandoned buildings have been converted, and the police have seen dramatic reductions in homicides and 911 calls.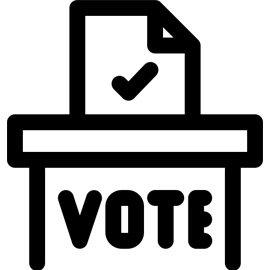 Speaker: Lloyd Benson
Occasion: McQuaide Distinguished Lecture in History
Date: 8 October 2012
In recognition of the sesquicentennial of the Civil War, historian Lloyd Benson looks closely at politics as cause and as something affected by battles. He recounts the Battle of Antietam and points out Lee's political goals for the Maryland invasion before analyzing state election results during the mid-term elections of 1862. His well-illustrated essay goes on to make a second comparison to the Battle of Chickamauga and reveals the paradoxical quality of voters' reactions to these devastating events.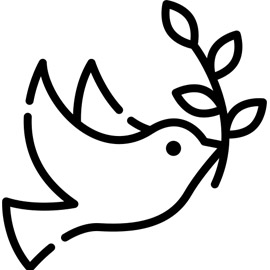 Speaker: David Corman, Marissa Gunn, David Meadows, Harriet Michel, and Brenton Mitchell
Occasion: Beyond Tolerance Panel Discussion
Date: 11 October 2012
Four alumni who have fostered change, both at Juniata and in the world, join in a panel discussion. They speak about their days at Juniata, about how Juniata prepared them for their current lives, and about their hopes for the future.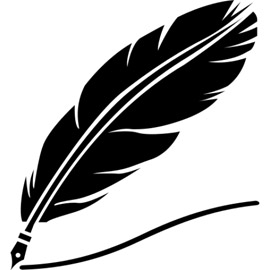 Speaker: Todd Davis
Occasion: Pennsylvania Poets Series
Date: 15 October 2012
Distinguished Pennsylvania poet Todd Davis presents "A Memory of Heaven" and "Coal."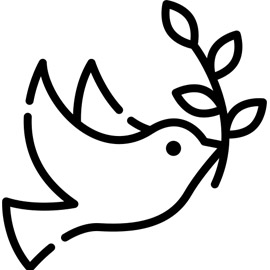 Speaker: Anthony J. Nownes
Occasion: Politics Department Lecture
Date: 15 October 2012
Anthony Nownes is a political science professor at the University of Tennessee, Knoxville, and an expert on interest groups. In addition to explaining how Super PACs work, his lecture outlines how groups and individuals are able to steer money to political candidates, both directly and indirectly. He notes that the campaign finance landscape is still dominated by "regular people like us" and hopes we are able to keep it this way.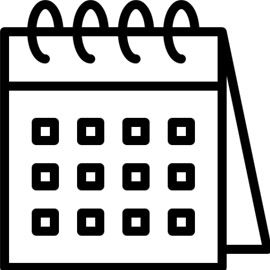 Speaker: Marsha Ann Tate
Occasion: Bookend Seminar
Date: 17 October 2012
In the late 1800s and early 1900s, the town of Cobourg, on Lake Ontario's northern shore, became a popular resort that attracted many wealthy and well-known visitors. Marsha Ann Tate reveals the surprising connections between Pennsylvania and this attractive Canadian community.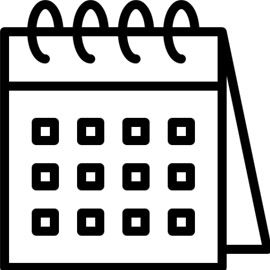 Speaker: Alison Fletcher and Moira Mackay
Occasion: Bookend Seminar
Date: 14 Novmeber 2014
Juniata history professor Alison Fletcher provides an introduction to her research on the crucial role played by missionaries in the development of Great Britain's colonial empire in the South Pacific during the nineteenth century. She and senior Moira Mackay then discuss the research they conducted in several British archives during the summer of 2012 with the support of a Goodman Summer Research Award.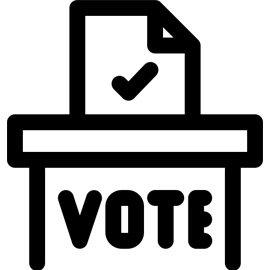 Speaker: Mark Mazzetti
Occasion: Politics Department Lecture
Date: 28 November 2012
Where has the United States been at war in the last decade? Mark Mazzetti, a national security correspondent for The New York Times, argues that the answer is "more places than you think." He suggests that recent conflicts between the U.S. and Pakistan are a model for a new type of warfare driven by the CIA rather than the military.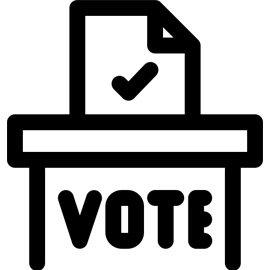 Speaker: Dennis L. Plane and Derrick Magnotta
Occasion: Bookend Seminar
Date: 29 January 2013
Juniata politics professor Dennis Plane and his student Derrick Magnotta make the case for experiential education and illustrate the benefits of "study-away" experiences by examining the short-term programs that Dr. Plane leads to presidential inaugurations and the national political conventions.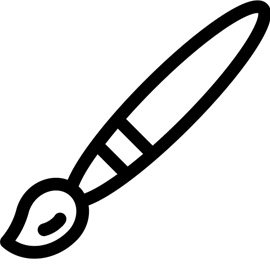 Speaker: John E. Simmons and Julianne Snider
Occasion: Bookend Seminar
Date: 20 February 2013
Art historians Snider and Simmons draw upon their research spanning three continents to show the emergence of illustration as a fine art and a part of science and its relationship to the perception and preservations of animal specimens.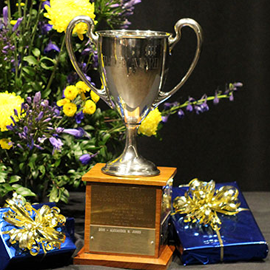 Speaker: Reinaldo H. Liem
Occasion: Bailey Oratorical Speech
Date: 5 March 2013
In his speech for the Bailey Oratorical Contest, Reinaldo Liem encourages Juniata College to adopt a language requirement. He argues that a focus on second-language acquisition not only fits with Juniata's liberal arts mission, but also makes students more competitive and prepared for an increasingly global market.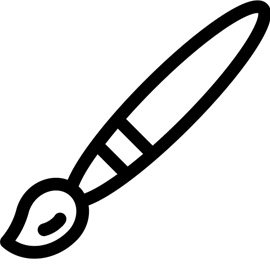 Speaker: Tatsushi Arai
Occasion: United States Institute of Peace Public Education on International Peacebuilding Lecture
Date: 18 March 2013
Conflict transformation practitioner Tatsushi Arai analyzes the role that artistic creativity can play in humanizing interactions and fostering fresh perspectives and peaceful solutions to multilateral social conflicts.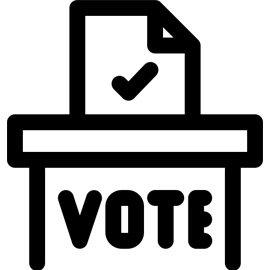 Speaker: Donald C. White
Occasion: Politics Department Lecture
Date: 20 March 2013
Pennsylvania State Senator and former Juniata student Donald White explains how he got into politics and outlines his concerns about the Affordable Care Act.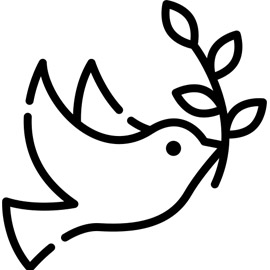 Speaker: Jean-Jacques Sène
Date: 10 April 2013
Jean-Jacques Sène examines the history of conflict in Africa since the end of the colonial period and finds both reasons for hope and reasons for concern.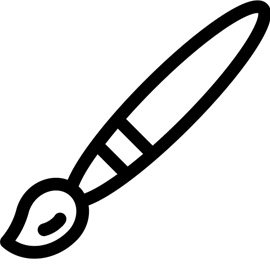 Speaker: Judy Maloney and Evan Summer
Occasion: Exhibition Opening, Juniata College Museum of Art
Date: 18 April 2013
In the spring of 2013, the Juniata College Museum of Art presented the exhibition Evan Summer: Unknown Landscapes. Here museum director Judy Maloney introduces the prize-winning printmaker Evan Summer, who then describes his approach towards creating images of interiors, landscapes, plants, insects, and animals.
Speaker: Michael Henderson
Occasion: Spring Awards Convocation
Date: 7 May 2013
Michael Henderson, winner of the Beachley Award for Distinguished Academic Service, reflects on his own college experience. He assures students that even though they are graduating at a time of economic uncertainty, it does get better.
Speaker: Thomas R. Kepple, Jr.
Occasion: 135th Juniata Commencement Address
Date: 18 May 2013
In his succinct swan song as Juniata College president, Thomas R. Kepple, Jr., shares two stories with the Juniata Class of 2013 at the College's 135th Commencement ceremony that reflect on the topics of leadership and graduates' readiness for the future.